Orbital View: Sea Surface Temps at the Outset of Hurricane Season
Via Japan's Advanced Microwave Scanning Radiometer for EOS (AMSR-E), on NASA's Aqua satellite: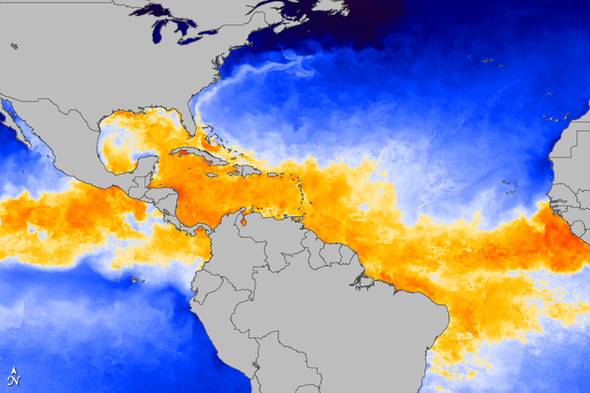 At the start of what's forecast to be an "active to extremely active" hurricane season, scientists have photographed a band of water thousands of miles long that is warm enough -- above 82 degrees Fahrenheit -- to promote hurricane formation. The U.S. National Oceanic and Atmospheric Administration (NOAA) issued the forecast in late May and placed a 70 percent chance on there being 14 to 23 named storms, 8 to 14 hurricanes, and 3 to 7 major hurricanes. The 2010 hurricane season began on June 1 and lasts until the end of the year.