On Edge: Protestors in Thailand Await a Government Crackdown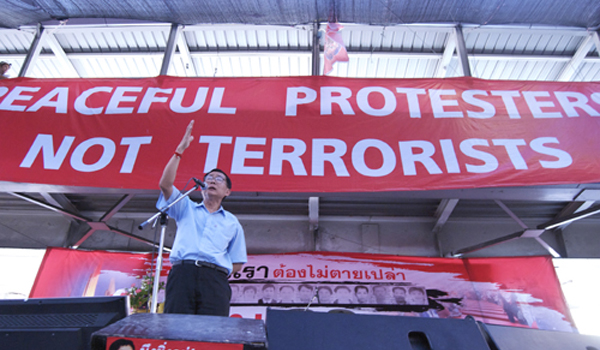 Dr. Weng Tojirakarn, a Red Shirt leader, gives a characteristically long lecture from the red camp's main stage. Among many Thais, his name has become a synonym for talking nonsense -- as in, "Don't Weng with me."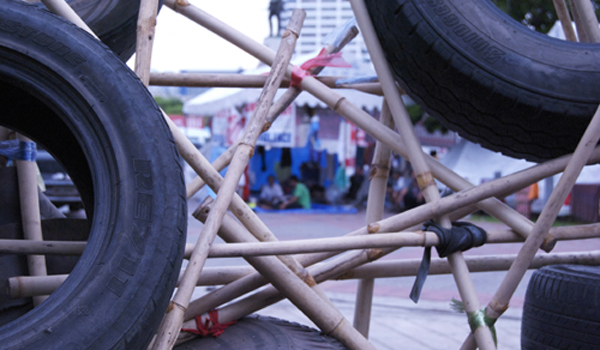 Seen through the barricade, protesters wait out the heat under a tent.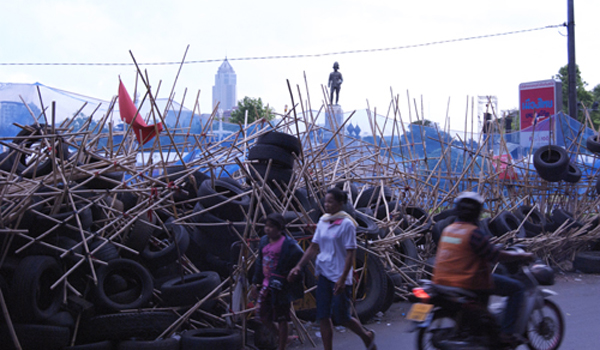 A statue of King Rama VI rises above a barricade on the edge of Lumphini Park.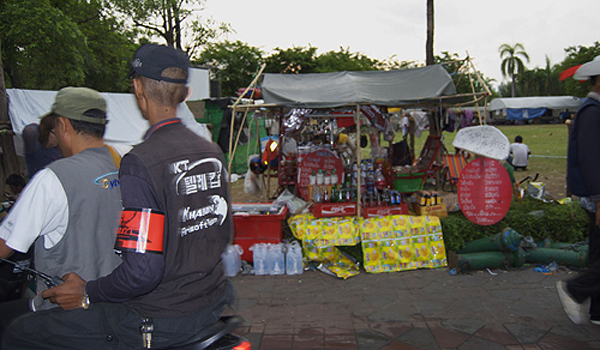 A black-shirted informal security force takes a motorcycle past a makeshift supplies shop.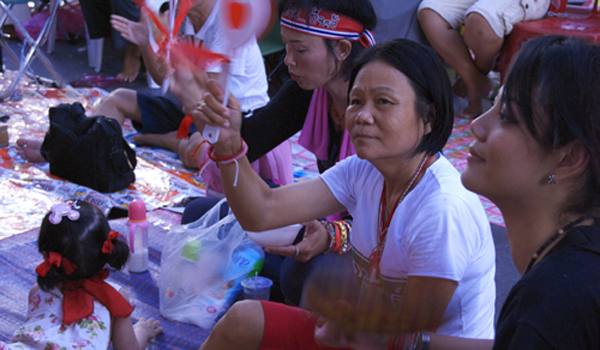 Women wave noise-makers to show support during one of Dr. Weng's speeches.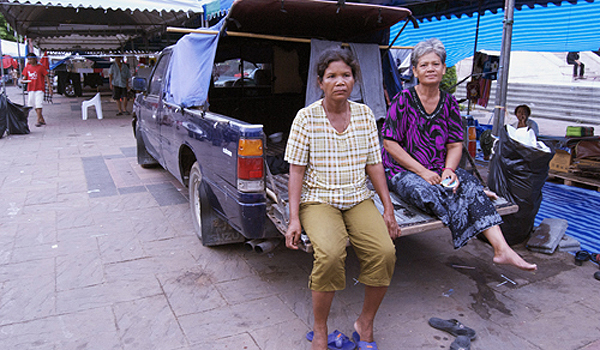 Women rest outside of a pick up truck that has served as their home for the last two months.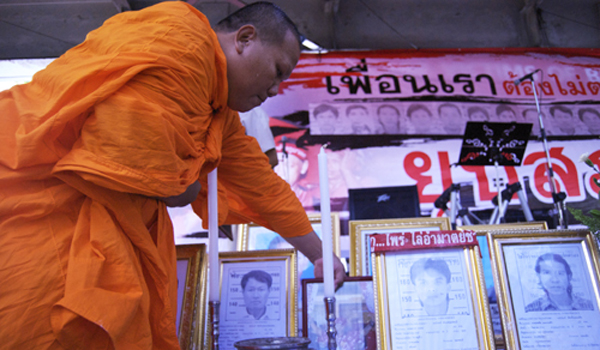 A monk sets up photos of those killed during the April 10th clashes before a religious ceremony commemorating the event.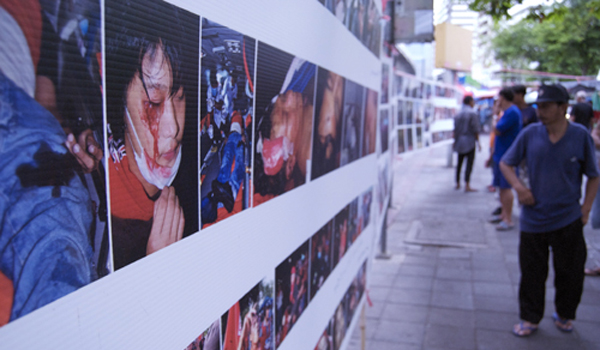 One of several photo displays showing those killed in the April 10th violence.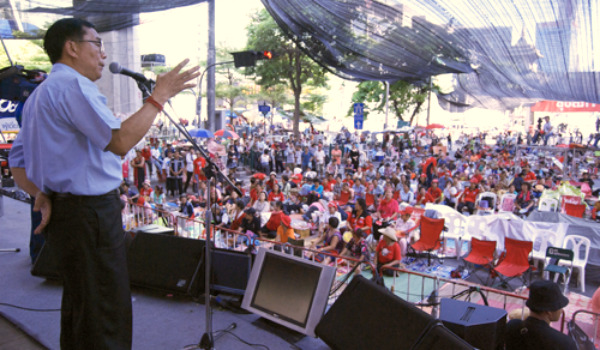 Weng addresses a crowd of mostly women.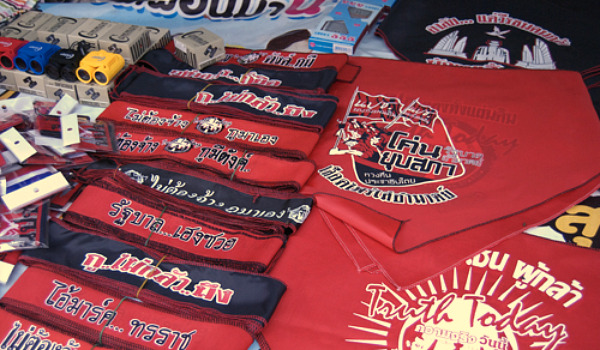 Red paraphernalia for sale at the rally.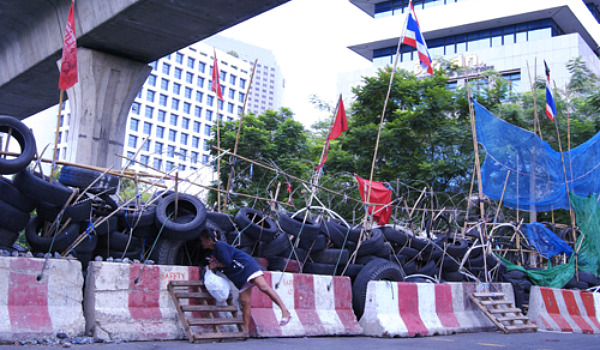 A woman picks up trash from inside the barricade.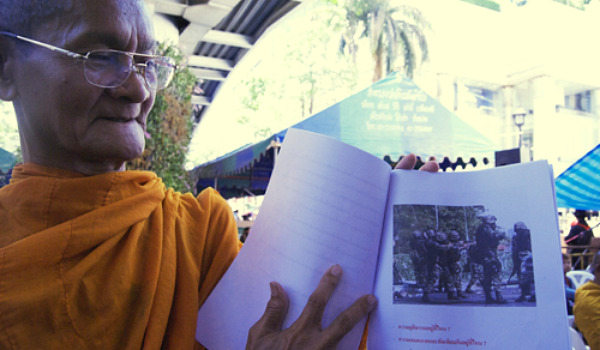 A monk shows off a document containing images of advancing military.