Eli Roth
, of
Inglourious Basterds
fame, posted some pictures from the set of the revenge fantasy. They're posted below for your entertainment, along with
Roth's commentary
: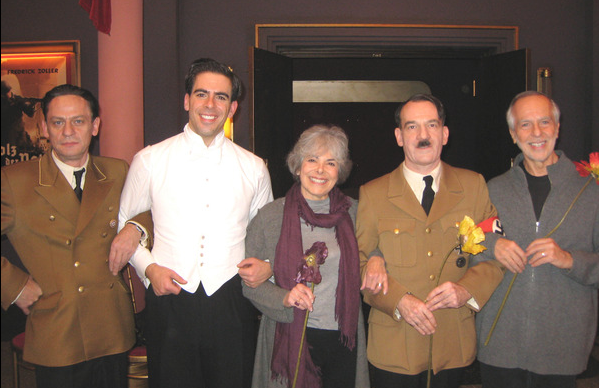 "Hitler's friend Goebbels came by one day and we all hung out with my parents. They're so nice."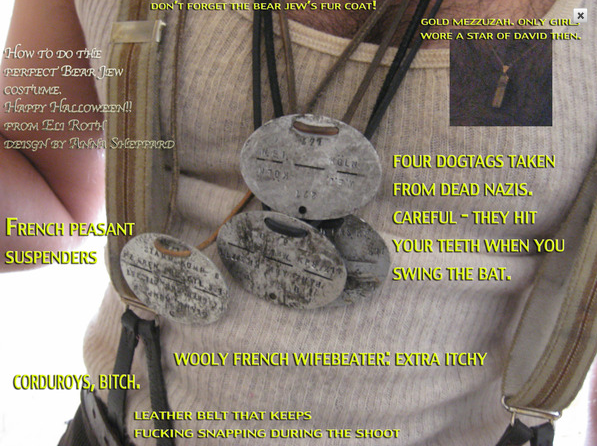 "For everyone who's been asking, here's how to do the perfect Bear Jew costume. Happy Halloween!"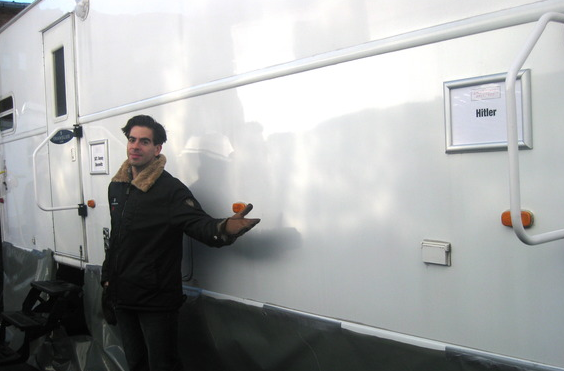 "Hey, did I ever tell you guys about the time I shared a trailer with Hitler?"