What It Means to Forgive the Unforgivable
James Barber killed Sarah Gregory's grandmother in 2001. What connects them now?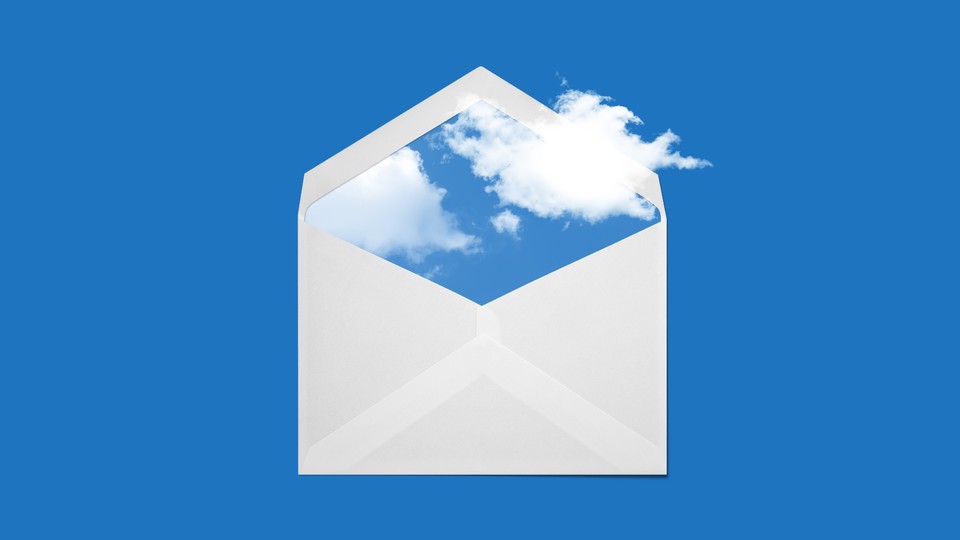 No virtue resists cultivation like forgiveness; it grows in the wild. For Sarah Gregory, a middle-aged mom working for a substance-abuse treatment center in Frederick, Maryland, it arose from a blaze of old pain. Gregory, having been through years of addiction and recovery, has learned all about the cathartic power of letting go. But early in the fall of 2020, she still so vehemently hated the man who had murdered her grandmother Dorothy Epps in Alabama nearly 20 years prior that she couldn't so much as say his name, even in prayer. She had been furious at him for so long, she told me, "I was having trouble remembering the good things about my grandmother." All of the memories were stained by anger.
There was no question of guilt in Epps's case. By the time Gregory was nearing her breaking point in 2020, the killer had already given an account of his crime. James "Jimi" Barber, a contractor and erstwhile boyfriend of Gregory's maternal aunt, had been working on Epps's house in the spring of 2001. He was also, at that time, nursing a fierce addiction. By his own dim recollection, Barber said in a 2012 court hearing, he had smoked "hundreds of dollars' worth" of crack cocaine, drunk at least a case of beer, and taken a handful of prescription pain pills before he arrived at Epps's home on the night of the murder. What he remembered from that point was, he said, hazy; he could clearly recall being inside the house, and picking up a hammer. Barber narrated his immediate horror at what he had done, how he had recoiled from his own image in a mirror moments after the crime. He said he didn't know why he had struck Epps. It had just happened.
And then, one day in the autumn of 2020, Gregory was driving, and a Bruce Springsteen song—"Letter to You"—came on the radio, and she knew what she had to do. She wrote a letter to Barber, who was by then on Alabama's death row. Her letter began haltingly, but with purpose. She led with her loss.
"Before May 2001, you were part of our family," she wrote. "You saw firsthand how close we all were and how we were held together by one woman … She was strong, graceful, filled with compassion and love, she forgave and saw the best in everyone." When Barber killed her grandmother, she said, he murdered "our matriarch, my best friend, my confidant, the woman who loved me (and everyone) unconditionally. I lost my hero that night and I lost her in the most horrible way imaginable." After the crime, she said, she had abused drugs to avoid facing her grief. In the process of getting clean, she had devoted herself to "helping the next person, being there when anyone needs me, and loving unconditionally," like her grandmother had. And she had come a long way in practicing forgiveness, she said, but Barber had been the exception.
That was changing, even as the letter unfolded. "The internal struggle that has eaten me alive all these years has to end … now," Gregory went on. "I am tired Jimmy. I am tired. I am tired of carrying this pain, hate, and rage in my heart. I can't do it anymore. I have to do this and truly forgive you." She hoped that Barber had already asked God and her grandmother for forgiveness, and that the entreaties had yielded some comfort for him. "I pray that when you answer to God you have peace and acceptance in your soul. I pray that when you see Grandmamma again, she embraces you and tells you it is OK … I forgive you Jimmy. I forgive you for everything you did." She wished him well, and encouraged him to try to help others. And if he didn't write back, she said, she would understand. She had no expectations about how her letter would find Barber, or how he might respond.
She put her letter in the mail.
---
Barber is from Winstead, Connecticut, and sounds like it, a gravel-voiced but amiable Yankee calling from a place where most guys sound real southern: Holman Correctional Facility in Atmore, Alabama. The state plans to kill Barber next month despite the fact that Alabama botched the last three executions it attempted. Still, the main thing Barber wanted to tell me about when we spoke on the phone one spring afternoon was the day he received Gregory's letter.
"I broke down and started crying," Barber said. "I thought it was bad. I thought they'd gloat and say, 'You're gonna get what's coming to ya.' I thought it was gonna be bad and the letter started out like that." But as he kept reading, Barber said, "it brought me to my knees."
He wrote Gregory back. "Dear Sarah, Receiving your letter was the single most edifying, uplifting moment that I have experienced, short of October 6th, 2001, when I forced the county jail to be baptized for the remission of my sins into the death & resurrection of Jesus Christ." It had been a pivotal moment for Barber, as he went on to explain. "I did not pick up the bible to seek out God or get out of jail, or anything of the sort," he said; rather "it was, and I'm ashamed by this, boredom." With the jailhouse TV on the fritz and only one book a month passing through his hands, Barber decided to read the good book to pass the time. He would read for hours, he said, and once he had read it the first time, he read it again and again and again. "I'm not going to tell you I saw doves ascending or anything of that kind," he told Gregory, "but there was a definite change before I finished." The Bible, he wrote, had saved what was then his "worthless life."
"I know you didn't write the letter to hear me say 'I'm sorry,'" he wrote, turning to the miracle of Gregory's forgiveness, which he did his best to witness: "Sarah, sorry could never come close to what is in my heart & soul. The self loathing, shame, shock and utter disbelief at what took place at my hand almost overcame me. If not for God's grace I would be gone." The only thing that had kept him from suicide, he said, was that he had no clear recollection of committing Dorothy's murder. "I don't think I could tell you anything that would explain or enlighten. There is no explanation. I loved Dottie. Loved her with all my heart. Still do."
Barber told Gregory he had decided early on not to become "a convict," that no matter how he left prison, "either on my feet or in a body bag, I was going to be a better man than when I arrived." His record on the inside, he said, was spotless. He had spent nearly two decades under a death sentence, trying to bring men to Christ.
How did it feel to be forgiven? Barber strained to describe it. "Receiving your letter caused me to break down and sob for several long minutes. You sweet wonderful person! I can't tell you how much that means to me that you have that kind of spirit in you … I'm so glad you found the grace and strength to write." He wished her well and placed himself forever in her debt, with only a hope spared at the end of his long letter that Gregory might write back.
When Gregory opened his letter, she told me, she "could feel those feelings of anger and resentment coming off of me." She set to work on a return letter. "You have freed me," she wrote back in September 2020. "Receiving your letter was the final piece of freedom. The weight was lifted when I forgave you in my heart, but your response back brought me indescribable freedom and release. I have no anger … zero. I feel as if a thousand pounds were lifted from my soul. I cannot thank you enough. I am sorry that it took me so long."
Reading their correspondence put me in mind of how dull and ordinary my daily exchanges are, the ticktock of friendly banter and household chatter. These people had experienced something profoundly, transcendently emotional; there, where the most justified anger and hatred had been, was something growing that looked like love. "It was all for nothing," Gregory wrote of her formerly hard feelings, "but now, we move forward. I hope forward will be continued communication for us."
They began to talk on the phone. "It's a pretty cool relationship," Gregory told me. They talk about Gregory's life, her son, the Lord. Gregory told me that they sometimes talk weekly, sometimes monthly. Barber looks forward to their conversations with happy anticipation. "I love that girl more than I love anybody else in this world," he told me. "I love her more than anyone else on this planet." Gregory had possessed something he needed—her forgiveness—which she had given to him freely, and this act of charity had forged a bond between them. The way Gregory remembers her grandmother now, she told me, is how she chooses to remember her.
They haven't discussed his execution. Barber tells me he isn't afraid, and I don't detect any bravado. He's been in pain for a long time—for the past 12 years, he's needed a hip replacement. But more than that, he's at peace. Most Christians who await the afterlife only hope for forgiveness, but Barber has experienced it here on earth. "They can't threaten me with heaven," he likes to say.
But if anyone knows anything about the bracing joy of forgiveness, it's Gregory, and what she feels at the prospect of Barber's execution is only despair. "I don't want it to happen," she told me. "I don't … I don't want to see it done." She will likely attend with her family, "but it will be hard. I spent so long believing in 'an eye for an eye'—I've changed," she said, but some relatives of hers feel differently, which she understands. "It's a really hard one."
The proceeds of vengeance are typically greater in the criminal-justice system than the proceeds of forgiveness. In its communications with the media concerning last year's string of botched executions, Alabama has repeatedly insisted that it is acting on behalf of victims' families. Yet the state executed Joe Nathan James in July 2022 over the vocal protest of his victim's family. It is in the nature of American justice that anger can end a life, yet forgiveness cannot necessarily save one. But then again, maybe it already has.
---
This story is part of the Atlantic's Inside America's Death Chambers series supported by the Public Welfare Foundation.