Accountability Arrives for Donald Trump
A man of borderless corruption must prepare to face the consequences.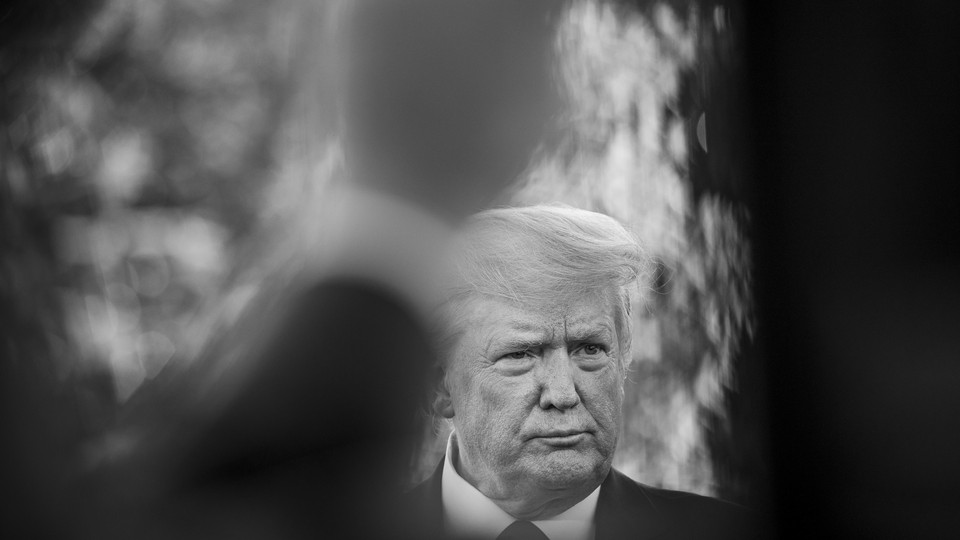 We can't seem to escape his dark shadow.
Donald Trump has added another shameful chapter in the life of this nation. On Thursday he became the first ex-president to be indicted, by a New York grand jury investigating alleged hush-money payments to a porn star.
The wisdom of the indictment depends in large part on the facts of the case, which right now we know very little about. Is this a selective prosecution, which would be a grave injustice, or is the evidence in this case strong and the indictment, if made against a Donald Jones rather than Donald Trump, defensible? We'll learn more about the answers to these questions in the days and weeks and months ahead.
If the full ramifications of the indictment are impossible to know at this point, there are some things we can count on. One of them is that in the short term, the indictment will inflame our politics, further outrage the former president's supporters, and create in them an even greater sense of grievance and vengeance. This will become their rallying cry; Trump will become their martyr.
Republicans will vow payback. Believing that the law has been weaponized against them, they will promise to weaponize it against Democrats. Our politics, already brutal and savage, will get more brutal and more savage still.
As unfortunate as this is, it may be the cost of accountability, something Trump has avoided his entire life. It has long been a source of pride for Americans to say that no person is above the law. And while that's never been quite true, that aspiration is admirable, a kind of north star to guide our justice system.
If we ever get to the point where efforts to intimidate prosecutors and judges keep justice from being done—where threats of violence, promises of revenge, or mob rule influences the outcome of legal cases—we will have started down the path of lawlessness. Trump has acted like a mob boss in this case, and through much of his life. It's important that he not avoid being brought to justice just because of his thuggish tactics.
"Whether the indictment is warranted or not, it crosses a huge line in American politics and American legal history," Jack Goldsmith, a Harvard Law professor and former top Justice Department official under President George W. Bush, told The New York Times. And more are likely to follow. Of the four potential cases against Trump—including a Fulton County, Georgia, investigation of election subversion; a federal probe of presidential documents at Mar-a-Lago; and a federal inquiry into incitement on January 6—this is generally regarded as the weakest. Which tells us something important.
Donald Trump obsessively portrays himself as a victim; in fact, he is a man of borderless corruption. It has touched seemingly every area of his life. That would be bad enough, but as president, he did inestimable damage to the country, up to and including inspiring a violent insurrection and attempting to overturn an election. Now that some measure of accountability may have arrived for the least of his offenses, he will rage and storm, sensing that the long-delayed reckoning for his other misdeeds may also be at hand.
In his statement responding to the indictment, the former president said, "Never before in our Nation's history has this been done." But never before in our nation's history have we had a president as dishonorable, as unethical, and as malicious as Donald Trump.
The whirligig of time brings in his revenges.