The 2024 U.S. Presidential Race: A Cheat Sheet
Larry Hogan bows out, fearing that a crowded Republican field will help Trump, while Marianne Williamson makes a reprise run official.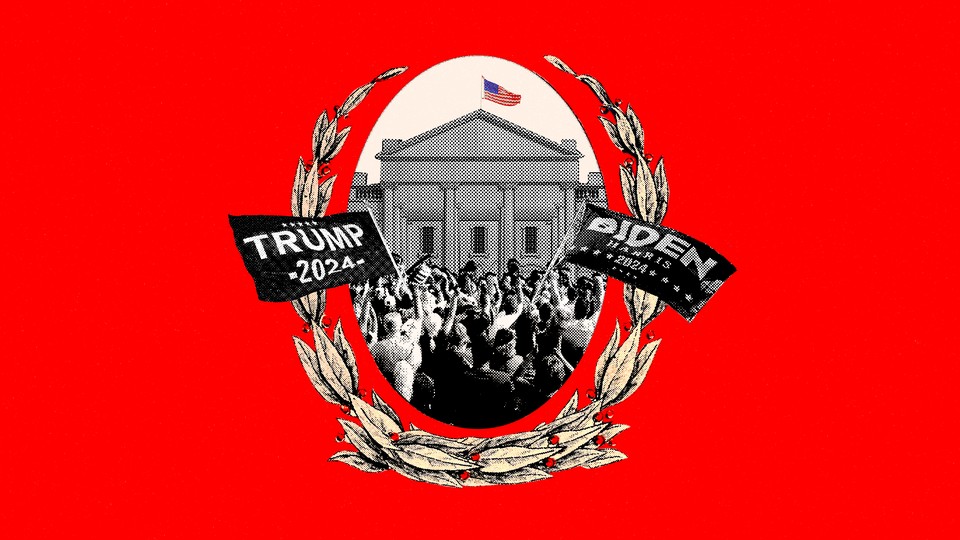 In a move that is disappointing to technocratic never-Trumpers and headline writers who love '60s sitcoms, former Maryland Governor Larry Hogan announced yesterday that he will not run for the Republican nomination for president in 2024.
"To once again be a successful governing party, we must move on from" Donald Trump, Hogan wrote in an op-ed in The New York Times, a placement that showed his seriousness about reaching out to Republican primary voters. "There are several competent Republican leaders who have the potential to step up and lead. But the stakes are too high for me to risk being part of another multicar pileup that could potentially help Mr. Trump recapture the nomination."
Don't shed too many tears for Hogan, bravely sacrificing his presidential ambitions for the greater good of the Republican Party and the nation: He wasn't going to be the nominee anyway. As Michael Ricci, Hogan's former communications director, told Semafor, a Republican might be able to win without embracing Trump, but they can't win by making rejection of Trump their central identity, which is where Hogan seems to have inadvertently ended up, despite a politically successful tenure in the very blue Old Line State.
But Hogan is making a smart point here. In 2016, Trump was able to win the Republican nod thanks in part to a fractured field. We remember the also-rans in that race mostly for making the 1988 Democratic field look impressive, but a less crowded stage might have allowed a couple of them to thrive.
The problem for Hogan and anyone else who dreamed of being the non-Trump candidate is that Florida Governor Ron DeSantis seems to be achieving that, not by offering a more traditional, levelheaded Republicanism, but by running to Trump's right. Hogan appears to take a shot at DeSantis in his column, lamenting that "many in the Republican Party falsely believe that the best way to reach these voters is through more angry, performative politics and bigger government."
Whether that is truly false remains to be seen, and not everyone buys into Hogan's theory of the race. New Hampshire Governor Chris Sununu, for example, flatly contended this weekend that Trump will not be the GOP nominee. And if that's true, why not get into the race? As Republican governors of Democratic-leaning states go, Sununu seems to have beaten out Hogan to become, as Politico's Michael Schaffer put it last week, the favorite candidate of the Washington Republican establishment.
Even as Hogan's exit narrows the potential Republican field, the Democratic field grew this weekend, as Marianne Williamson officially entered the race, challenging Joe Biden. Williamson has a reputation as a woo-woo earth mother, but her 2024 campaign has already demonstrated sharp elbows that her 2020 bid didn't have. First, there's the venue she picked for her announcement—Washington's Union Station, treading right on Amtrak Joe's turf. Second, there's the populist, rabble-rousing tone she's using.
"I'm painted as a long-shot candidate by those whose power and position are tied to keeping the status quo," Williamson told NBC News. "The problem is that the status quo is inadequate to the task of facing the challenges in front of us today. And the status quo will not disrupt itself. It's time for the people to step in. I'm not challenging Joe Biden. I'm challenging the system."
The new Marianne Williamson is a potentially more interesting candidate than the old one. Unfortunately for her, however, the new Williamson is not any more viable.
This cheat sheet tracks who's in, out, up, and down in the 2024 races. It will be updated as the campaign develops, so check in regularly.
---
DEMOCRATS
---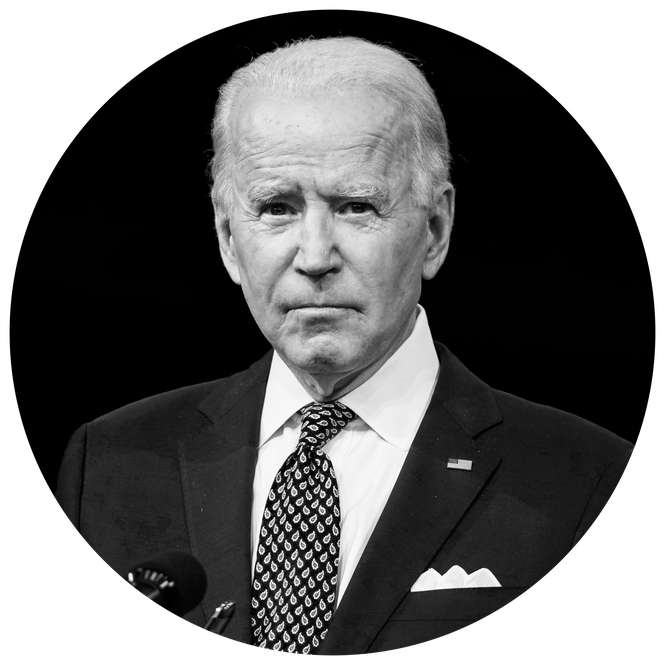 Joe Biden

Who is he?
After decades of trying, Biden is the president of the United States.
Is he running?
Not officially, but in every other respect, yes. Every time he's been asked, he says he expects to run, and when his longtime aide Ron Klain departed as chief of staff, Klain said he'd be there "when" Biden runs in 2024. An announcement could come soon, now that the State of the Union has passed.
Why does he want to run?
Biden has always wanted to be president and is proud of his work so far; he also seems to believe that he may be the only person who can defeat Donald Trump in a head-to-head matchup.
Who wants him to run?
There's the catch. Some prominent Democrats support his bid for a second term, but voters have consistently told pollsters they don't want him to run again.
Can he win the nomination?
If he runs, it's probably his for the taking. No incumbent president has lost the nomination in the modern era, and Biden has pushed through changes to the Democratic-primary process that make him an even more prohibitive favorite.
What else do we know?
Biden is already the oldest person elected president and to serve as president, so a second term would set more records.
---
Kamala Harris

Who is she?
Harris is the vice president of the United States.
Is she running?
No, but if Biden does not, she's expected to be the favorite.
Why does she want to run?
One problem with her 2020 presidential campaign was the lack of a clear answer to this question. Perhaps running on the Biden-Harris legacy would help fill in the blank.
Who wants her to run?
Some Democrats are excited about the prospect of nominating a woman of color, but generally Harris's struggles as a candidate and in defining a role for herself (in the admittedly impossible position of VP) have resulted in nervousness about her as a standard-bearer.
Can she win the nomination?
It's too soon to tell, but she'd start with an advantage if Biden sits this out.
---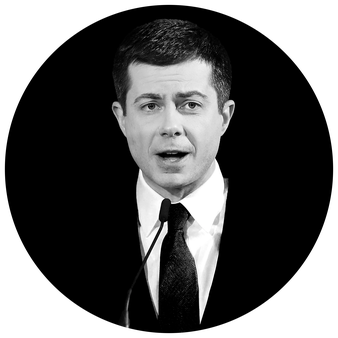 Pete Buttigieg

Who is he?
Mayor Pete is Secretary Pete now, overseeing the Department of Transportation.
Is he running?
No, but he would also be a likely candidate if Biden bows out.
Why does he want to run?
Just as he was four years ago, Buttigieg is a young, ambitious politician with a moderate, technocratic vision of government.
Who wants him to run?
Buttigieg's fans are passionate, and Biden showed that moderates remain a force in the party.
Can he win the nomination?
Possibly.
---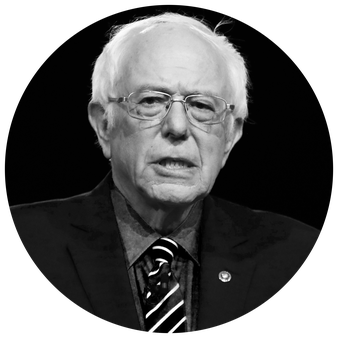 Bernie Sanders

Who is he?
The senator from Vermont is changeless, ageless, ever the same.
Is he running?
No, but if Biden doesn't, it's hard to believe he wouldn't seriously consider another go. A top adviser even says so.
Why does he want to run?
Sanders still wants to tax billionaires, level the economic playing field, and push a left-wing platform.
Who wants him to run?
Sanders continues to have the strong support of a large portion of the Democratic electorate, especially younger voters.
Can he win the nomination?
Two consecutive tries have shown that he's formidable, but can't close. Maybe the third time's the charm?
---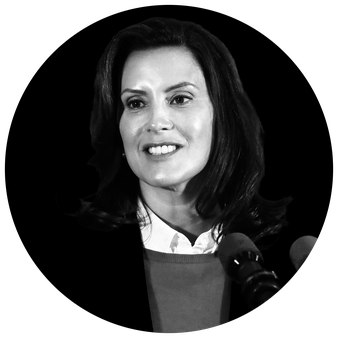 Gretchen Whitmer

Who is she?
Whitmer cruised to a second term as governor of Michigan in 2022.
Is she running?
Say it with me: No, but if Biden doesn't, she might.
Why does she want to run?
It's a little early to know, but her reelection campaign focused on abortion rights.
Who wants her to run?
Whitmer would check a lot of boxes for Democrats. She's a fresh face, she's a woman, and she's proved she can win in the upper Midwest against a MAGA candidate.
Can she win the nomination?
Perhaps.
---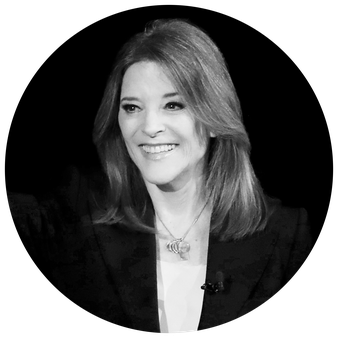 Marianne Williamson

Who is she?
If you don't know Williamson from her popular writing on spirituality, then you surely remember her somewhat woo-woo Democratic bid in 2020.
Is she running?
Yes. Williamson announced her campaign on March 4 in D.C.
Why does she want to run?
"It is our job to create a vision of justice and love that is so powerful that it will override the forces of hatred and injustice and fear," she said at her campaign launch. She has also said that she wants to give voters a choice. "The question I ask myself is not 'What is my path to victory?' My question is 'What is my path to radical truth-telling?' There are some things that need to be said in this country."
Who wants her to run?
Williamson has her fans, but she doesn't have a clear political constituency.
Can she win the nomination?
Nah.
---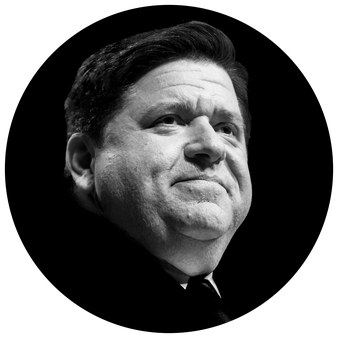 J. B. Pritzker

Who is he?
The governor of Illinois is both scion of a wealthy family and a "nomadic warrior."
Is he running?
If Biden, etc.
Why does he want to run?
After years of unfulfilled interest in elected office, Pritzker has established himself as a muscular proponent of progressivism in a Democratic stronghold.
Who wants him to run?
Improbably for a billionaire, Pritzker has become a darling of the Sanders-style left, as well as a memelord.
Can he win the nomination?
Maybe.
---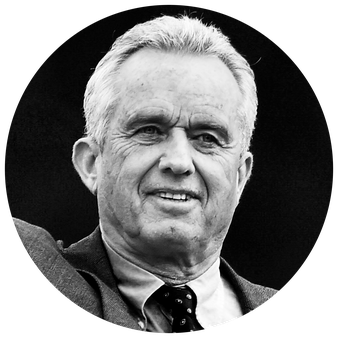 Robert F. Kennedy Jr.

Who is he?
The son of a presidential candidate, the nephew of another, and the nephew of a president, Kennedy is a longtime environmental activist and also a chronic crank.
Is he running?
On a visit to New Hampshire in March, he said he was considering it.
Why does he want to run?
Running for president is a family tradition—hell, he wouldn't even be the first Kennedy to primary a sitting Democrat. If he does run, you can expect a campaign arranged around his esoteric combination of left-wing interests (the environment, drug prices) and right-wing causes (vaccine skepticism, anger about social-media "deplatforming.")
Who wants him to run?
Who knows? Anti-vaxxers? His wife, the actress Cheryl Hines—with whom he has clashed over vaccines—is at least willing to tolerate it. "I'm thinking about it, and I've passed the biggest hurdle, which is my wife has green-lighted it," he said.
Can he win the nomination?
No.
---

REPUBLICANS
---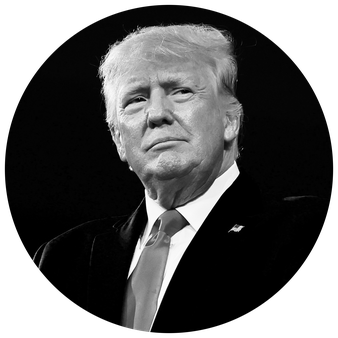 Donald Trump

Who is he?
You know him and you love him. Or hate him. Probably not much in between.
Is he running?
Yes. Trump announced his bid to return to the White House at Mar-a-Lago in November 2022.
Why does he want to run?
Revenge, boredom, rivalry, fear of prosecution, long-standing psychological hang-ups.
Who wants him to run?
A big tranche of the GOP is still all in on Trump, but it's a little hard to tell how big. Polling shows that his support among Republicans is all over the place, but he's clearly not a prohibitive front-runner.
Can he win the nomination?
Yes, but past results are no guarantee of future success.
What else do we know?
More than we could possibly want to.
---
Ron DeSantis

Who is he?
The second-term governor of Florida, DeSantis was previously a U.S. representative.
Is he running?
Not officially, but clearly the answer is yes. DeSantis is getting a campaign and super PAC up and running, marshaling donors, and inserting himself into national politics. He reportedly might not announce until May or June.
Why does he want to run?
DeSantis offers the prospect of a synthesis of Trump-style culture war and bullying and the conservative politics of the early 2010s Republican Party.
Who wants him to run?
Members of the Republican establishment who want a pugilistic alternative to Trump, disaffected MAGA types, and maybe Jeb!
Can he win the nomination?
No one quite knows how a Trump-DeSantis battle will play out, but it seems very possible.
---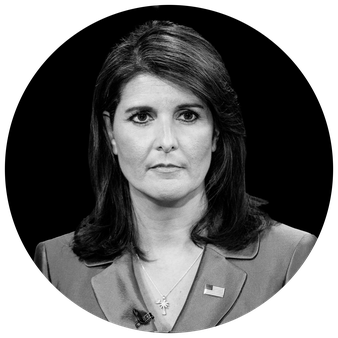 Nikki Haley

Who is she?
Haley, the daughter of immigrants, was governor of South Carolina and then ambassador to the United Nations under Trump.
Is she running?
Yes. She announced her campaign on February 14, saying, "Time for a new generation."
Why does she want to run?
Perhaps as a MAGA-friendly alternative to Trump? It's hard to say, as my colleague Tim Alberta has chronicled. Haley served under Trump, condemned him over January 6, said she wouldn't run if he ran, and now is running anyway.
Who wants her to run?
That's also hard to say, but if DeSantis stumbles in the spotlight, she could make a play for his supporters.
Can she win the nomination?
Dubious.
---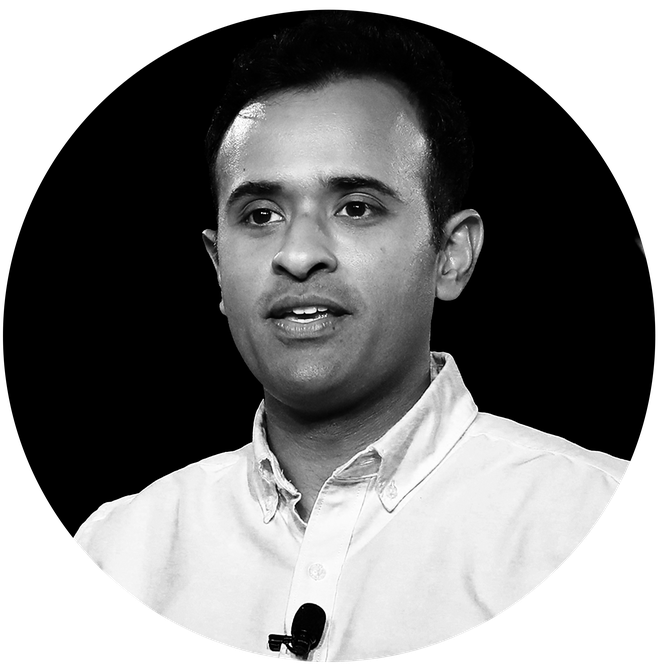 Vivek Ramaswamy

Who is he?
A 37-year-old biotech millionaire with a sparkling resume (Harvard, then Yale Law, where he became friends with Senator J.D. Vance), Ramaswamy has recently become prominent as a crusader against "wokeism" and environmental, social, and governance (ESG) investing.
Is he running?
Yes. He announced his campaign on February 21.
Why does he want to run?
"We're in the middle of a national identity crisis," Ramaswamy said in a somewhat-hectoring launch video. "Faith, patriotism, and hard work have disappeared, only to be replaced by new secular religions like Covidism, climatism, and gender ideology."
Who wants him to run?
As The New Yorker found in a long profile in December, he has some avid fans. So far, little evidence suggests this amounts to a winning coalition.
Can he win the nomination?
Almost certainly not. At this stage, Ramaswamy gives off Steve Forbes/Herman Cain/Morry Taylor vibes—an interesting character from the business world, but not a contender. Then again, Trump once did too.
---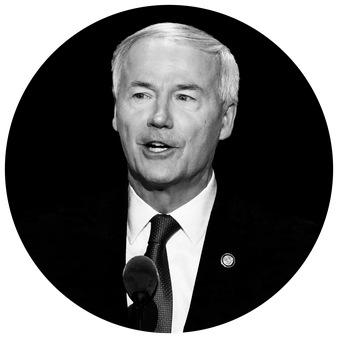 Asa Hutchinson

Who is he?
Hutchinson, a longtime member of Congress, just finished a stint as governor of Arkansas.
Is he running?
It sure looks like it. He's been making the rounds and having the conversations one has if one is going to run, and he says he will probably decide by April.
Why does he want to run?
At one time, Hutchinson was a right-wing Republican—he was one of the managers of Bill Clinton's impeachment—but as the party has changed, he finds himself closer to the center. He's been very critical of Trump, saying he disqualified himself with his attempts to steal the election.
Who wants him to run?
Some old-school Republicans would welcome his candidacy, but it's hard to imagine a groundswell.
Can he win the nomination?
Unlikely.
---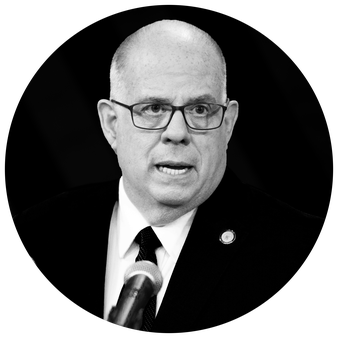 Larry Hogan

Who is he?
Hogan left office this year after serving two terms as governor of Maryland.
Is he running?
No. After giving a campaign "very serious consideration," Hogan ruled himself out on March 5, saying he was worried that too large a field would help Trump win the nomination once more.
Why did he want to run?
Hogan argued that his experience of governing a very blue state as a Republican is a model: "We've been really successful outside of Washington, where everything appears to be broken and nothing but divisiveness and dysfunction." He's also a vocal critic of Donald Trump.
Who wanted him to run?
Moderate, business-friendly "Never Trump" Republicans love Hogan.
Could he have won?
No.
---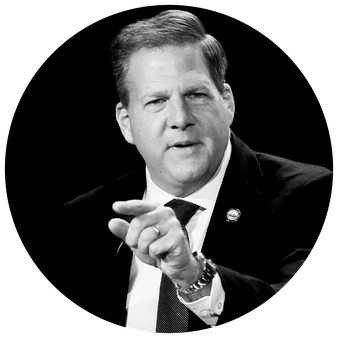 Chris Sununu

Who is he?
The governor of New Hampshire, he's the little brother of former Senator John E. Sununu and son of former White House Chief of Staff John H. Sununu.
Is he running?
"Maybe I run, maybe I don't," he said in early February. But he passed on a Senate run last year and just created a fundraising vehicle that typically presages a candidacy.
Why does he want to run?
Sununu seems disgusted by a lot of Washington politics and sees his success in New Hampshire, a purple-blue state, as a model for small-government conservatism.
Who wants him to run?
Trump-skeptical Republicans, old-school conservatives.
Can he win the nomination?
Maybe.
---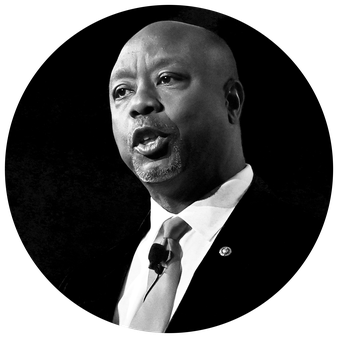 Tim Scott

Who is he?
A South Carolinian, Scott is the only Black Republican senator.
Is he running?
Maybe. Scott has visited Iowa and considered a campaign, and says he doesn't plan to run for another Senate term.
Why does he want to run?
Unlike some of the others on this list, Scott doesn't telegraph his ambition quite so plainly, but he's built a record as a solid Republican. He was aligned with Trump, but never sycophantically attached.
Who wants him to run?
Scott's Senate colleagues adore him.
Can he win the nomination?
Who knows? The soft-spoken Scott is untested in this kind of campaign.
---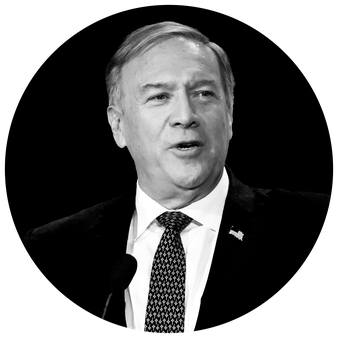 Mike Pompeo

Who is he?
Pompeo, a former member of Congress, led the CIA and was secretary of state under Trump.
Is he running?
Most likely. He's released a campaign-style memoir, though he had to blurb it himself, and has pointedly distanced himself from Trump on some issues.
Why does he want to run?
Pompeo has always been ambitious, and he seems to think he can combine MAGA proximity with a hawkish foreign-policy approach.
Who wants him to run?
That's not entirely clear.
Can he win the nomination?
Maybe, but probably not.
---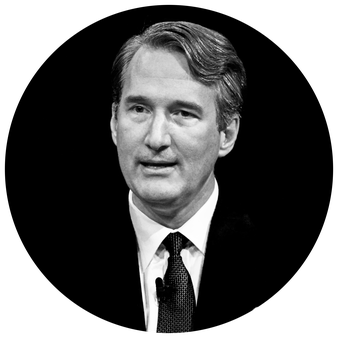 Glenn Youngkin

Who is he?
Youngkin, the former CEO of the private-equity Carlyle Group, was elected governor of Virginia in 2021.
Is he running?
He hasn't said, but he's been traveling to stump for Republicans and meet with donors, and he's limited to a single term as governor.
Why does he want to run?
Youngkin is a bit of a cipher; he ran largely on education issues, and has sought to tighten abortion laws in Virginia, so far to no avail.
Who wants him to run?
Republicans who see him as able to run on Trumpy cultural issues while keeping some distance from Trump.
Can he win the nomination?
Possibly.
---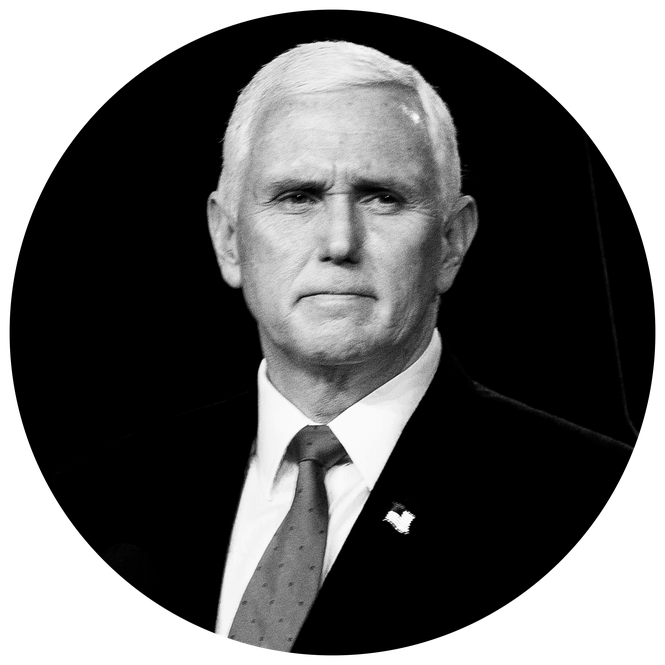 Mike Pence

Who is he?
The former vice president, he also served as governor of Indiana and U.S. representative.
Is he running?
Pretty likely, though he hasn't declared.
Why does he want to run?
Pence has long harbored White House dreams, and he has a strong conservative-Christian political agenda. His time as Trump's VP both makes him more plausible and probably rules him out, because he's fallen afoul of his old boss.
Who wants him to run?
Conservative Christians, rabbit lovers.
Can he win the nomination?
It's hard to see it happening.
---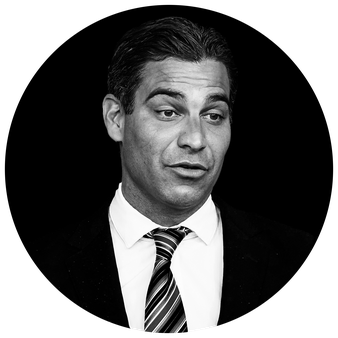 Francis Suarez

Who is he?
Suarez is the popular second-term mayor of Miami and the president of the U.S. Conference of Mayors.
Is he running?
He's been telling reporters for months that he's considering, most recently in March.
Why does he want to run?
Suarez touts his youth—he's 45—and said in October 2022, "I'm someone who believes in a positive aspirational message. I'm someone who has a track record of success and a formula for success." He's also someone who voted against the Republican Ron DeSantis in the 2018 governor's race and did not vote for Trump in 2020.
Who wants him to run?
Is there really room for another moderate-ish Republican in the race? Suarez reports that Trump said he was the "hottest politician in America after him," but the former president would probably not be a supporter, and with DeSantis a presumptive candidate, Suarez would be an underdog in his home state.
Can he win the nomination?
Highly unlikely.
---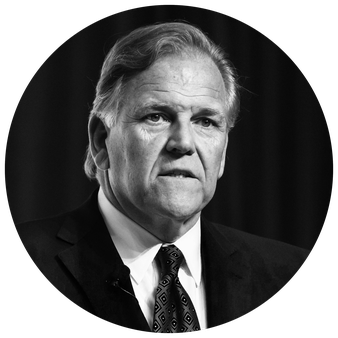 Mike Rogers

Who is he?
Rogers is a congressman from Alabam—wait, no, sorry, that's the other Representative Mike Rogers. This one is from Michigan and retired in 2015. He was previously an FBI agent and was head of the Intelligence Committee while on Capitol Hill.
Is he running?
He is thinking about it and has formed a group with the suitably vague name "Lead America."
Why does he want to run?
He laid out some unassailably broad ideas for a campaign in an interview with Fox News, including a focus on innovation and civic education, but it's hard to tell what exactly the goal is here. "This is not a vanity project for me," he added, which, OK, sure.
Who wants him to run?
"I think the Trump, Trump-lite lane is pretty crowded," he told Fox. "The lane that is not talking about Trump, that is talking about solutions and the way forward and what the real challenges we face—I just don't find a lot of people in that lane." Which, again, OK?
Can he win the nomination?
Nope.