John Fetterman Wins on Vibes
The 6-foot-8 goateed Senate candidate prevailed in the Democratic primary less on the strength of detailed policy proposals than on vibes.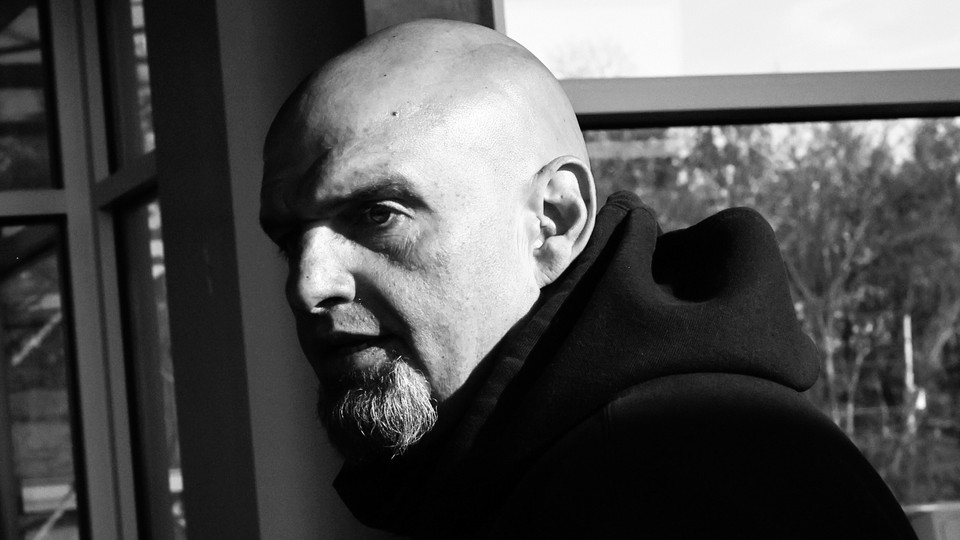 Even if you don't know a single policy he supports, chances are good that you know what John Fetterman looks like. Pennsylvania's lieutenant governor is larger than life at 6 foot 8, distinctively bald with a salt-and-pepper goatee, and draped in a baggy shirt or hoodie. Oh, and he's a shorts guy too.
Fetterman easily won today's Democratic primary for U.S. Senate, and will run in November in a race that could decide control of the chamber. (He experienced a stroke on Friday but says he is expected to make a full recovery.) Some people consider it distasteful to focus on a candidate's aesthetics over their message, but in Fetterman's case, aesthetics is part of the message, and the message has resonated with Keystone State voters.
His success comes in part because many voters are attracted to candidates more by "vibes" than by detailed policy platforms. Looking and sounding like a Yinzer roughneck is handy when many of the voters you need to win do too.
Fetterman's most serious opponent was Conor Lamb, a U.S. House member and well-liked moderate. At the outset, this primary was expected to be a proxy fight between two visions of the Democratic Party's future. Instead, Fetterman romped, winning by double digits.
The campaign has been a study in the power of vibes. Lamb seems like a candidate created in a Democratic Senatorial Campaign Committee lab: He's young, Kennedy-handsome, a Marine and former federal prosecutor who looks born to wear suits. By contrast, Fetterman looks like he was hacked together from spare parts in an oil-streaked Pittsburgh chopper garage.
He wasn't. Although Fetterman notes that his parents started out poor, his father became a wealthy businessman. He has a master's degree from Harvard's Kennedy School, as well as an M.B.A. This isn't to say that Fetterman's a phony—he points to a friend's death in a car accident as setting him on a new path when he was in his 20s—but to the extent that he's a Yinzer roughneck, he was made and not born to it.
Fetterman is clearly more liberal than Lamb. (A third major candidate, state Senator Malcolm Kenyatta, came in behind Lamb.) He backed Bernie Sanders in 2016 and supports a more progressive slate of policies than Lamb, a consummate moderate. He's been circumspect about how he conveys that, though: He loudly protested when a pro-Lamb ad claimed, falsely, that he had described himself as a Democratic socialist, and a New York Times reporter heard him demur when a voter buzzed that he could be a Squad member.
Meanwhile, he has a chance to reach voters who wouldn't typically vote for a Democrat. He is testing the idea that leftist candidates can win non-leftist voters with the right aesthetics and a platform of "workers, wages, weed." Marijuana legalization, though not popular with elected Republicans, is popular with Republican voters. And in a recent focus group of Donald Trump voters, some even said they'd consider voting for Fetterman.
This visceral appeal is something Fetterman shares with Trump. During the 2016 campaign, many voters would tell me that they didn't like the things Trump said or the policies he backed, but they felt that he called it as he saw it. (As it turned out, he became a historically dishonest president.) And Trump was hardly the first candidate to benefit from a split between his persona and his policies. In 2008, Barack Obama managed to become a heartthrob to young and progressive voters even though his actual platform was studiously moderate.
This sword has two edges. Sometimes a candidate's persona repels voters who might otherwise support his or her policy agenda. The technocratic administrative whiz Jerry Brown's lifelong ambition to become president was derailed in part by the impression some voters formed of him as a hippy-dippy "Governor Moonbeam." (It might, however, have helped him dominate liberal California politics while pursuing a centrist, pragmatic course.) Many voters were apparently convinced that Hillary Clinton was a wild-eyed feminist radical, even though her policies and personality pointed to moderation.
Which side of the blade Fetterman gets in the general election remains to be seen. The Republican race is still too close to call, but a matchup with either Mehmet Oz, the physician turned television quack, or David McCormick, a former hedge-fund CEO, would seem to play to Fetterman's strengths—or perhaps to his vibes.