The Cancellation of Nikole Hannah-Jones
Cancellation is not criticism; cancellation is the absence of criticism.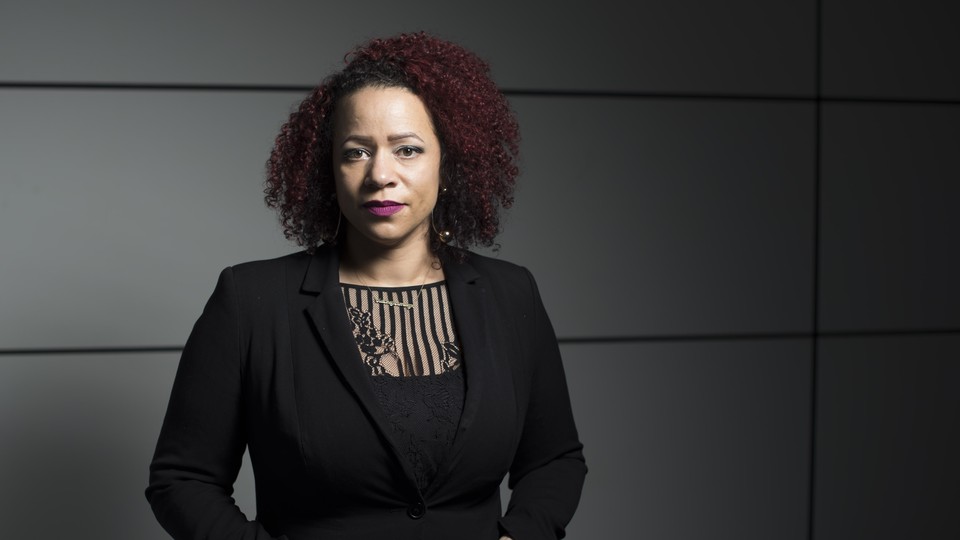 Earlier this week Nikole Hannah-Jones, the New York Times writer in charge of the 1619 Project, was denied a tenured professorship at the University of North Carolina's journalism school. The faculty recommended her for a job, and a committee headed by a UNC trustee expressed doubts about her suitability. Other trustees reportedly said they would not approve her for tenure. The faculty countered by suggesting that she be hired for a fixed five-year term, and the committee and Hannah-Jones agreed.
Should we say Hannah-Jones was "canceled," or just "held accountable" by a university whose rules give its administration the chance to veto tenured appointments? Many who hate the term cancel culture have suddenly found it appropriate in her case, and a few who use it habitually have found reasons not to use it here. The best argument for the Board of Trustees, an inherently political body in a state with a Republican legislature, is that its decision is no more political than the initial appointment. Hannah-Jones is a political journalist. By hiring her, the faculty surely meant to side with her over the critics on the left and the right who have swarmed over her work in the past two years. How could hiring her not be political?
One role of the board is to balance the faculty's political decisions with its own. Its credibility depends, of course, on almost never doing this. Most reputable universities are ruled, in principle, by trustees who approve the professorial appointments of the university. The model for their intercession is Queen Elizabeth's rule over the British Commonwealth. She is the Queen of Canada and of Australia, for example, and rules them loftily. Were she to intervene in their governments—putting Justin Trudeau in stocks, or dissolving Australia's Parliament with a wave of her scepter—the outrage would be cataclysmic. That is why she rarely does so, and why the UNC board's choice was imprudent at best, and likely to inspire regicidal sentiments among the UNC faculty.
But let's return to the idea of "cancellation," a term whose overuse and abuse in the past week has finally forced even its most zealous partisans to question its utility. Before the Hannah-Jones incident, Democratic Representatives Jamie Raskin and Jim Clyburn both described their GOP colleague Liz Cheney as a cancellation victim after House Republicans removed her as their leader. The term also jumped the species barrier, like some kind of zoonotic disease. The horse trainer Bob Baffert described his colt Medina Spirit as a victim of "cancel culture" after it tested positive for drugs and its Kentucky Derby victory was called into doubt.
The most common complaint about the phrase is that it is a high-class whine by people who can't take criticism. You say something. Someone else says something back, and somehow that reaction is censorious and your own statement, which may or may not have been even more obtuse than the retort, was a matter of conscience whose very utterance caused the red phone to ring at Amnesty International. "Cancel culture is the proposition that some speech is free speech and other speech is censorship," the attorney Ken White wrote on Twitter.
Here is the distinction that saves the term cancellation from uselessness and hypocrisy: Cancellation is not criticism; cancellation is the absence of criticism. It is the replacement of criticism with a summary punishment. The punishment ranges in seriousness and could include withdrawal of a job or just an invitation, but the salient point is that it is meted out instantly and without deliberation, often as the result of a mob action. When this switcheroo becomes a habit, the normal way of doing things, we can call that "cancel culture," and it is indeed a sign of intellectual and institutional rot. The failure to distinguish cancellation from criticism is the source of the humor in V. S. Naipaul's quip after the Ayatollah Khomeini dispatched assassins to kill Salman Rushdie for writing The Satanic Verses. Naipaul called Khomeini's fatwa "a most extreme form of literary criticism."
This cancellation/criticism dichotomy is elusive in part because it is not parallel to any legal or moral distinction: If I choose not to associate with others, or not to give them the courtesy of a carefully composed retort, I am simply exercising my legal rights of speech and association. "Go screw yourself" is, legally, a form of criticism. And sometimes anything less rude would be undignified. The political scientist Charles Murray was "canceled" when a mob physically assaulted him—and did not criticize him—rather than letting him speak at Middlebury College. Did he also then perpetrate a cancellation when he withdrew from an event upon discovering that the right-wing troll Milo Yiannopoulos was a fellow speaker? In explaining his reasoning to The Chronicle of Higher Education, Murray did not enumerate Yiannopoulos's faults. He said, "He is a despicable asshole."
That sounds like the mot juste to me—and yes, withdrawing from the event was a form of cancellation. The work of Yiannopoulos, the self-proclaimed "dangerous faggot," did not cry out for intellectual refutation, and one can favor cancellation for him and still prefer that it be used sparingly. "Cancel culture" is nothing more than the belief that one's enemies consist mostly of Milo-like assholes, and that as many of them as possible should be treated this way, rather than be debated. Moreover, this belief encourages lazy intellectual habits, because calling someone an asshole or hitting him on the head is easier than, say, reading The Bell Curve and figuring out where it goes wrong.
Decisions made after careful scientific analysis of horse piss do not, by this standard, amount to cancellation. Nor does the Republican Party's decision to oust Cheney, which was conducted in full daylight and according to reasoned discussions about whether she was sufficiently batty to lead the House Republican conference. The politician who invokes "cancel culture" most noisily is Senator Josh Hawley, who is criticized all the time, and who continues to serve in Congress and to enjoy large platforms where he can respond as he pleases.
But a myriad of other cases of alleged "cancel culture" do count, and Hannah-Jones's is one of them. This is true even though Hannah-Jones has consistently diminished complaints about "cancel culture," and has sometimes engaged with her critics gracelessly and dishonestly. The Trump administration and various distinguished historians have made their criticisms of Hannah-Jones's work clear. The UNC Board of Trustees has simply said no, without elaboration that would explain the extraordinary circumstances that led it to stand athwart the tenure process and cry halt. The hallmark of cancellation is cowardice—an unwillingness to argue with one's opponents and show decent respect for the opinions of others by explaining why they are wrong.
The board may have communicated its reasons to the faculty privately. (I received no response to a request for comment.) But these reasons should not remain secret. The opinions of others include not only Hannah-Jones's but also those of the faculty who hired her. Rejecting a candidate for a tenured position indicates a lack of confidence in the faculty. The board's job is to oversee that faculty, and if it really finds its collective judgment so awful, the people of North Carolina deserve to know the extent of the rot. Otherwise they should assume that the rot is in the board itself.