Our Kids Are Not Broken
I am concerned about how this growing narrative of loss will affect our students, emotionally and academically.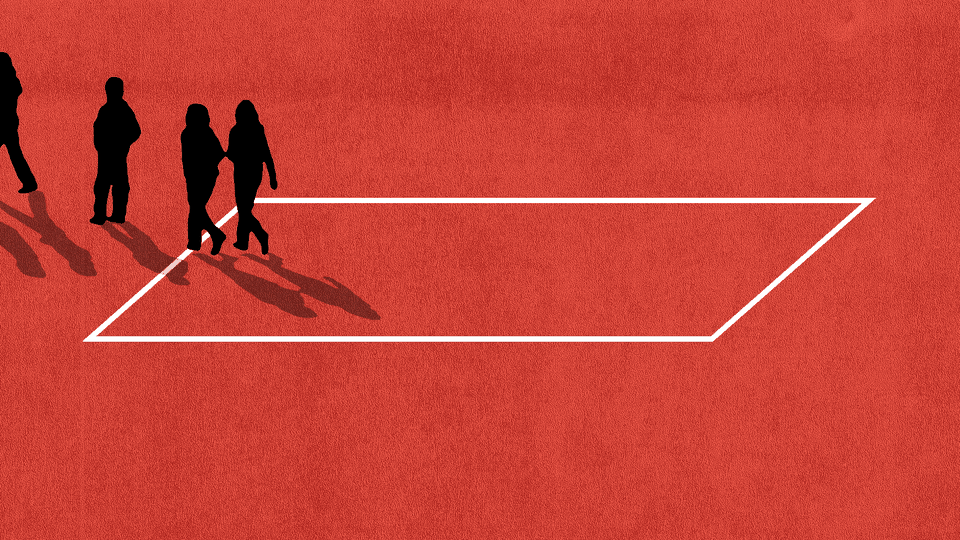 Our kids have lost so much—family members, connections to friends and teachers, emotional well-being, and for many, financial stability at home. And, of course, they've lost some of their academic progress. The pressure to measure—and remediate—this "learning loss" is intense; many advocates for educational equity are rightly focused on getting students back on track. But I am concerned about how this growing narrative of loss will affect our students, emotionally and academically. Research shows a direct connection between a student's mindset and academic success.
The Biden administration recently announced that this spring, states must move forward with federally mandated standardized tests, summative exams that measure how much students have learned during the current school year. In addition, many districts will likely choose to add in the fall a range of assessments to uncover student weaknesses. These plans sound sensible, and the intention is good. But they come with some dangers. States and districts typically use annual and interim test results in high-stakes ways, to judge and rank students, teachers, and schools.
Using the results in the same way after this pandemic year would not just be unfair; it could do real harm. If districts focus too much on remediating "learning loss"—holding kids back a grade, categorizing students according to their deficits, and centering lesson plans on catch-up work—the students who have experienced the most trauma and disconnection during the pandemic may be assigned to the lowest level and most stigmatized groups. They will be viewed as deficient, and the inequities in place before and during the pandemic will be further amplified. Children, having been told that they are behind, will internalize the story of their loss.
But our kids are not broken. To foster students' growth, districts should think beyond traditional ways of grading and teaching. Instead of federal and district test results becoming labels, handed down as if from on high, districts should use them diagnostically, as guides only, and encourage teachers to collaborate with students in understanding their skill profiles so that the kids feel empowered in their own development. Schools should also recognize their students' resilience over this past year, support their healing and emotional growth, and honor them with meaningful and challenging academic work, not with remedial classes. That's how we'll get our children back on track.
Districts face a hard reality, though: Many children lost a great deal of academic growth last year; some kids didn't attend school at all. Districts need to know which students need extra support, including tutoring in and outside the classroom. But educators need to assess students' abilities in a way that motivates them to grow.
I was a public-school teacher in a rural community in Massachusetts for 25 years, and I have worked with public schools nationally for another 20. I have seen how some test results can be used to label students in ways that reduce teachers' expectations of them and demoralize their personal aspirations. High schools are full of students who have gotten so many C's or D's that they have begun to tune out academic instruction. A student may feel like the "dumb kid" in class, or be relegated to a whole class of kids who feel this way, and whose teachers treat them as such.
As a teacher, I took inspiration from the way children succeed in nonacademic settings, such as in sports and drama. Kids on a soccer team or in the cast of a play are always considering their own strengths and weaknesses. They receive constant feedback from peers and their coaches or directors about how to notice opportunities for passes or how to use their body onstage. They don't leave practice with a grade of a C or a D, but they do leave with specific knowledge about what they need to do better. They are motivated to improve because they are not just collaborating with others in exercises and practices; they are preparing to perform in front of their friends and family. Often, the higher the team's expectations, the more potential for growth.
I implemented a collaborative form of assessment with my sixth-grade students. They regularly tracked and reflected on their academic growth with others. They presented portfolios of their work to their families and to guest educators, and in the late spring they formally presented their portfolios to a panel of school-board members, educators, and community members—our game day, so to speak—showing evidence of their skill levels and reflecting on their strengths, challenges, and goals related to academics and personal character. My students' portfolios contained traditional measurements such as test scores, grades, and written essays, as well as samples of what they felt was their best work in all disciplines and their own assessments of how they were doing. When students collaborated in their own growth, they continually sought critique and knew what they needed to improve.
I work with an educational nonprofit, EL Education, that partners with public schools and districts nationally, supporting high achievement using this same approach. Students in all grades lead their own family conferences. They have a clear awareness of their fitness across disciplines. And these students feel ownership of their academic success and are committed to improving their skills.
Once students understand what they need to change, how can districts and schools help them improve? Scientific research shows that learning is impeded if students do not feel safe, seen, and valued. All parents and teachers know that if a child does not feel that she belongs within her school culture because of her identity—whether it's race or gender identity, income level, culture, body type, learning profile—she likely will not thrive academically.
Educators can support the social and emotional health and identities of students at the same time they assign work that is meaningful and—most important—challenging, even above students' current level. Addressing concerns about learning loss by raising difficulty level may seem counterintuitive, but with strong relationships and support, this approach can be surprisingly effective.
Philip Uri Treisman, a mathematician, spent his career researching why so few Black and Latino students received higher degrees in mathematics. At UC Berkeley, and then at the University of Texas at Austin, he took a novel approach to this problem that has shifted thinking nationally. His research revealed that when students interested in pursuing mathematics were assigned remedial work, it was essentially a dead end for those students' future in math. In his calculus classes, he intensified learning by creating study groups of students who worked together on problems that were much harder than the standard curriculum. When those students learned from one another, they filled in some of their skill gaps as they took on harder problems. They took pride in overcoming worthy mathematical challenges, and their self-image as mathematicians was transformed. When Treisman first arrived at the University of Texas, half a dozen minority students were math majors; after his program took hold, that number soon grew to more than 150, and some of those students went on to earn a doctorate.
A few years ago, I was discussing education with my running group, the Coffee Cake Club, during a Sunday run. One of my buddies, who is Black, twisted his head back and said, "Well, there's only one thing that matters about a teacher." I was taken aback. "Really? Just one thing?" He shrugged as if it were obvious and responded: "That they believe in you. I was a lousy student when I was young. Because of my racial background and family, my teachers basically viewed me as broken. They didn't give me challenging work; they didn't push me. In all of my years in school, there were only two teachers who saw something in me and pushed me and believed in me. I could easily have dropped out, but because of those two teachers, I'm getting my Ph.D. next year."
If students know that teachers value and believe in them, no matter what they have gone through over the past year, educators can create a classroom environment where high expectations are the norm. When students feel empowered, they care more and work harder. Next time you hear the phrase learning loss, think about whether we really want to define our students by their deficits instead of their potential.