What Hank Aaron Told Me
When I spoke with my boyhood hero 25 years after his famous home run, I learned why he'd kept going through the death threats and the hate.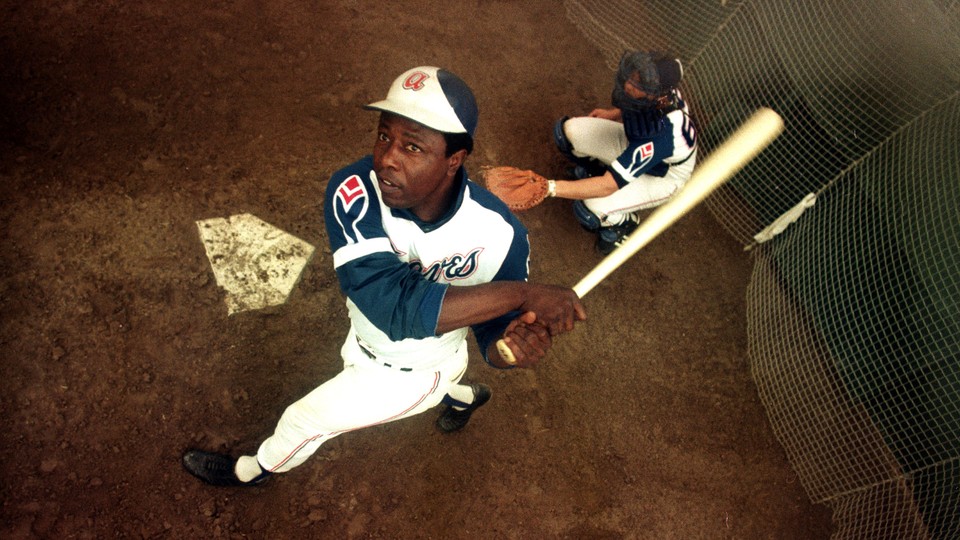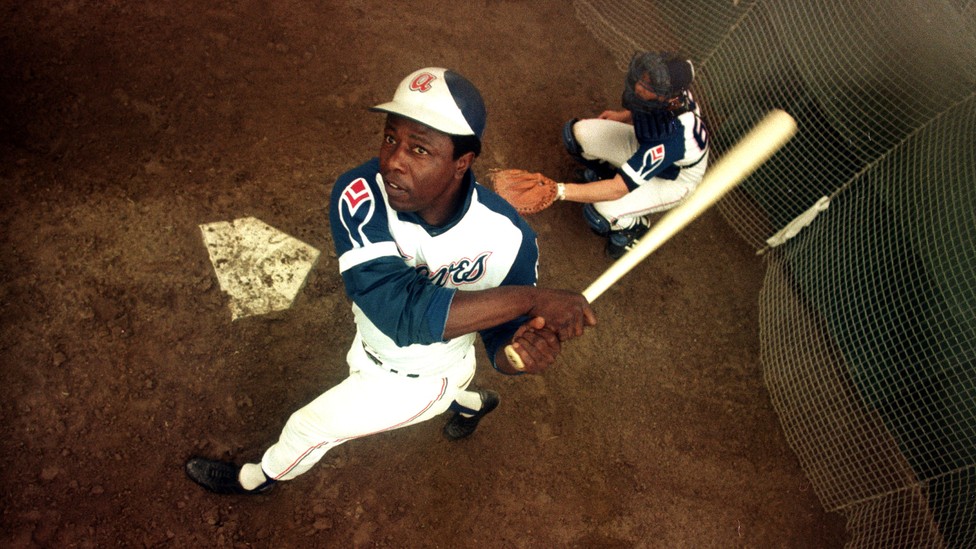 One morning in Milwaukee in 1972, I read in the sports pages that my hero, Henry Aaron, was getting hate mail and death threats simply for following his dream. Hank, the superstar outfielder for the Atlanta Braves, was approaching what was then considered the greatest record in sports: the career home-run record of 714, held by the legendary Babe Ruth. During his chase of the Babe, Hank received 929,000 letters—at an ounce a piece, 29 tons of mail. Some of it cheered Hank on, but much of it was filled with racist hate and violent threats.
One of the letters was from me. Hank's Milwaukee Braves had abandoned us for Atlanta six years earlier. But I'd stayed a fan, managing to tune into Braves' games through the static on WSM, the Nashville station of the Grand Ole Opry. "Don't listen to those racists," I urged Hank. "We're rooting for you up here in Milwaukee."
To my astonishment, a few weeks later, Hank wrote back. "Dear Sandy," the letter began.
I want you to know how very much I appreciate the concern and best wishes of people like yourself. If you will excuse my sentimentality, your letter of support and encouragement means much more to me than I can adequately express in words.

It is very heart warming to know that you are in my corner. I will always be grateful for the interest you have shown in me. As the so called "count down" begins, please be assured I will try to live up to the expectations of my friends.

Wishing for you only the best, I am

Most Sincerely,

Hank Aaron
The letter was signed in blue ink.
I started a scrapbook, chronicling "Henry's Homers" as he chased the Babe's ghost. I knew what his letter had meant to a white teenager growing up in Milwaukee, but I didn't fully understand what Hank himself faced at the time. Years later, as a journalist working on a book about Hank, I had the chance to talk to his daughter, his teammates, and Hank himself. And I learned that in that long-ago summer, he wasn't just battling pitchers and worrying about curveballs—he was putting his own life on the line in the fight against racism.
Hank, who grew up under Jim Crow in Alabama, received letters threatening to murder him unless he gave up his chase for the home-run record. One writer promised to shoot Hank at home plate, either with a long-range rifle, from the bleachers, or with a handgun, from the box seats. The threats were so specific, Braves officials alerted the FBI. When a credible threat surfaced of a kidnapping plot against his daughter, Gaile, then in college, five FBI agents showed up at her dormitory at Fisk University in Nashville. They flashed their badges. Gaile recounted the conversation: "'The men you see cutting the grass, those are FBI men. The men painting in the student union, those are FBI men.' And the only thing I could say is, 'Does my father know you're here?'"
Gaile's father stayed at hotels separate from the rest of the team, eating alone in his room. When a specific death threat surfaced, team officials would ask him whether he'd like to skip the game. He never did. Occasionally, though, he'd alert his teammates Ralph Garr and Dusty Baker, young Black men Hank had taken under his wing, who sat next to him in the dugout.
One night in Atlanta, Hank "told Ralph and I that we better not sit next to him, because there was a death threat," Baker, now the manager of the Houston Astros, told me in 1999. "Some guy in a red coat with a high-powered rifle was gonna shoot Hank. So Hank told us, if we didn't want to sit next to him, he understood. And Ralph and I were like, 'No, Hank, we're down with you, man; if you go, we go.' But the whole game, Ralph and I were looking around for some guy in a red coat. And Hank wasn't even paying attention!" Baker laughed hard. "And if a firecracker would have gone off, me and Ralph would have sworn we were shot."
Tom House, a Braves relief pitcher, who caught Hank's 715th homer in the Atlanta bullpen, told me that his teammate had an uncanny ability to compartmentalize, blocking out the hate while he focused on fastballs. Tellingly, though, much of white America, including many of Hank's teammates, had little or no idea what he was going through, despite the occasional media report. Phil Niekro, the knuckleballing Hall of Fame pitcher, told me that Hank never shared his trauma, and that team officials must have kept it quiet as well.
But Black America was fully aware of the heroism of Hank's struggle. An Atlanta barber told me he worried that Hank would lose his life before he broke the record—a fear shared by Hank's mother. When Hank hit his record 715th blast, on April 8, 1974, off a fastball from Al Downing of the Dodgers, fireworks erupted from the Braves scoreboard.
Vin Scully, the Dodgers' legendary broadcaster, captured the moment: "A Black man is getting a standing ovation in the Deep South for breaking the record of an all-time baseball idol. And it is a great record for all of us, and particularly for Henry Aaron."
As Hank crossed the plate and held the ball aloft, his mother rushed out to greet him. "She had something else on her mind," Gaile remembered as we paged through my yellowing scrapbook in the lobby of her Atlanta condo in 1999. As the fireworks continued, Gaile recalled, "she thinks someone is shooting at Daddy. And she said that 'if they're going to take him, we're going to go together.' She was going to go down with him."
Gaile's reaction when her father achieved one of the greatest accomplishments in the history of sport was the same as his: "Thank God it is over."
The trauma took its toll on Hank, even if he didn't let on at the time. "My kids had to be sheltered," Hank told me. The ordeal, he said, "carved a part of me out that I will never regain, never restore." The mounting death threats, the hate, and the resulting isolation of his family ate away at him.
What kept him going, Hank told me, was the sense that he was taking part in a larger struggle for equality—even if he hadn't ever planned to. "That was a time when Martin Luther King was saying to everybody, 'If you haven't found something you're willing to die for, you probably aren't fit to live,'" Andrew Young, the former Atlanta mayor and top aide to King, told me. "And I think Hank had decided that his life was vulnerable, and that if it meant dying in the course of doing his best, I don't think he actually worried about it."
John Lewis, the late civil-rights hero, added that Hank had "that extra ounce of grace" that allowed him to excel under extreme hardship. "I felt I was in the middle of something," Hank told me.
To a lifelong fan like me, and to so many others, Henry Louis Aaron was much more than a record-setting baseball star. He was a quiet leader who unflinchingly risked his life in the name of racial justice.