What the Pandemic Has Done for Dating
Many single Americans have been more intentional about whom they date, are having deeper conversations, and are spending more quality time with new partners.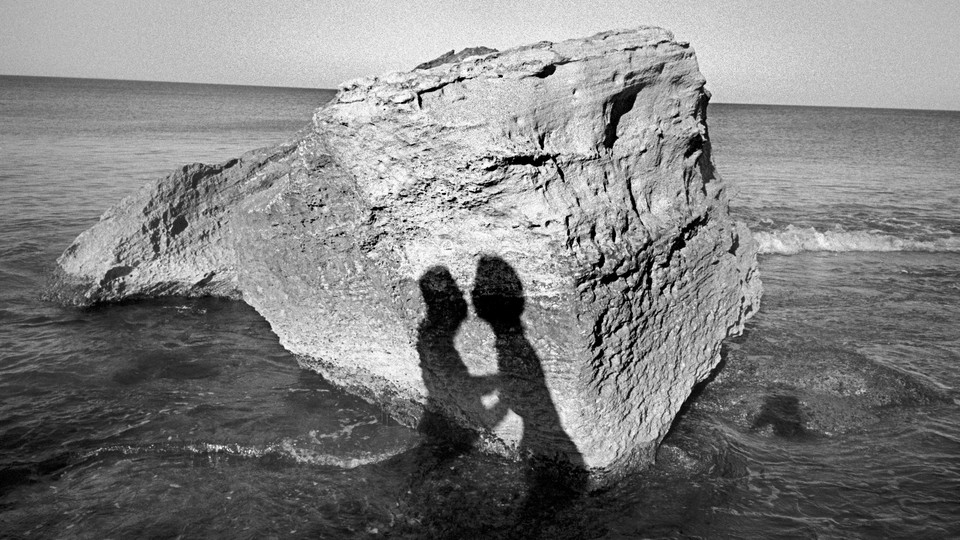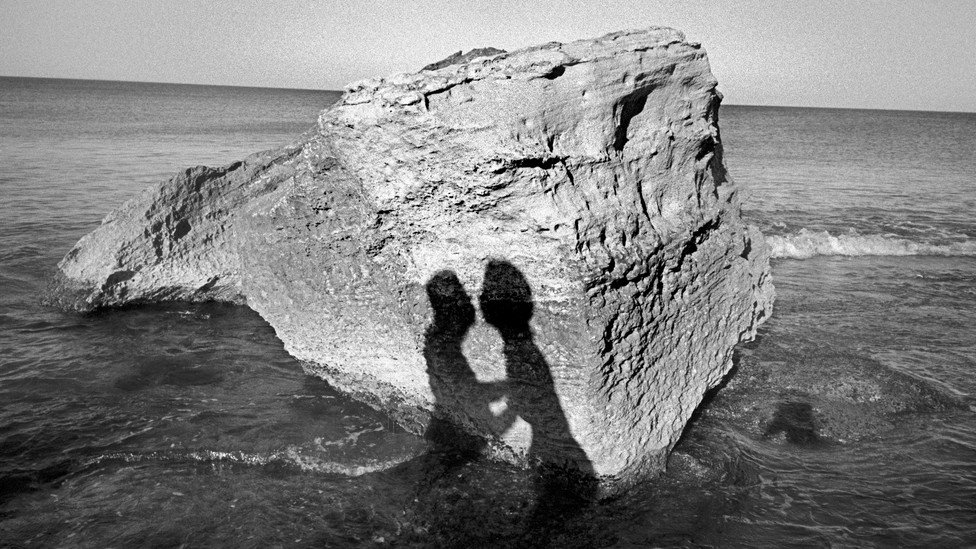 In a year when sharing space and air with people is potentially dangerous, one would think that dating would be particularly dismal, perhaps even put on hold. Recent data suggest that's not quite the case, however, and even point to some positive developments: Many single Americans have been more intentional about whom they date, are having deeper conversations, and are spending more quality time with new partners.
Most dating apps report increased usage since March, and noticeable changes in daters' attitudes. Singles in America surveyed 5,000 Americans and found that 58 percent of people who use dating apps say they have shifted toward more intentional dating since the pandemic. Of those surveyed, 69 percent are being more honest with potential partners and 63 percent are spending more time getting to know them. The dating site OkCupid, where I am a scientific adviser, also noticed a 20 percent decline in users seeking a hookup. These numbers are optimistic news for people looking for a relationship, given that research finds that couples who spend time getting to know each other before having sex have happier relationships later on. Prioritizing emotional connection allows romantic relationships to ignite via a slow simmer, rather than to burn out quickly.
Jeffrey Hall, the director of the Relationships and Technology Lab at the University of Kansas, is not surprised by these promising trends. "When you take a single person who is not getting their social needs met by all of the people who they would normally see outside of their home, they actually have emotional bandwidth to engage in a much deeper way," Hall told me. "So I would guess that slowing down is a representation of a greater level of need, and a lot more energy to be able to invest in those types of conversations."
My friend Eric Nentrup, of Indiana, told me that he realized how busy he had been keeping himself before the pandemic, and decided to spend the summer thinking about his life. When he returned to dating this fall, he found "everybody else doing their version of reflection and introspection, grappling with the large issues" and "much more humane, much less superficial dating opportunities." He credits his break with helping him find a promising new romantic connection.
Even before the pandemic, kindness was the top trait that men and women wanted in a romantic partner. And the importance of kindness seems magnified now, in how people portray themselves and in what they are looking for in a partner. In my own dating, I've seen more signals of kindness on men's profiles since the pandemic. Sometimes the clues are less obvious, such as one man who wore an American Red Cross shirt, but sometimes people directly mention their favorite charitable causes. I asked Melissa Hobley, the global chief marketing officer at OkCupid, whether my impressions match their data. She found that from the spring into the fall, the presence of terms such as caring, compassionate, and empathetic increased 3 percent on OkCupid profiles, along with a 5 percent increase in mentions of volunteer. More dramatic, mentions of donate and donating increased 29 percent from April to June, and another 10 percent from October to November. People may be prioritizing giving because of the pandemic or the national reckoning on racism, but being charitable also may have a nice side effect when it comes to dating. In my scientific research, I've found that people rate those who give their time or money to causes as more physically attractive than those who do not.
Since the pandemic began, singles have also been more likely to branch out from their usual type of partner. A friend from Washington, D.C., told me that her new boyfriend is "incredibly funny, warm, sexy, and smart," but unlike her typical partners, "he's not a flashy guy." OkCupid data confirm an increased openness to different partners, showing that people are now more likely, for example, to connect with someone of another religion. But people have notably been less open in one area: In this time of polarization, people are less willing to date someone with different political views.
Most striking, OkCupid showed an 83 percent increase in those open to dating "anywhere." It turns out that when people have nowhere to go, someone in Florida can meet someone in Nebraska for a date online.
Even when people live close to each other, many are delaying meeting in person and adding an extra step—virtual dates. In May, OkCupid reported a 700 percent increase in virtual dating. Many dating apps are facilitating this step by creating video functions or offering badges for people to indicate their openness to it. The Bumble CEO even published a letter encouraging people to take their dates virtual. This step can be easy—a half-hour FaceTime call—and relatively low-stakes, because no one is commuting or spending money. Some people have videochats, or virtual dinners or drinks. Others play a game online. Some even watch movies together online, while at their separate homes. "My sense is that virtual dating in many ways is sort of a new step in the courtship process," Justin Garcia, the director of the Kinsey Institute at Indiana University, told me. "And I think it's probably here to stay."
Even though people aren't meeting in person while dating virtually, hearing someone's voice (whether through phone or video) can still create positive first impressions. And doing an activity together, even virtually, can help people get to know each other and increase feelings of connection, which many of us crave in a time of social distancing. Many feel romantic chemistry while videochatting. Some people have even reported falling in love over videochat.
Because meeting in person can be dangerous now, potential couples must be more deliberate about taking the next steps in their relationship. On Bumble, people can choose their dating preferences: virtual, socially distanced with mask, or socially distanced. The majority of singles prefer to take precautions: 56 percent of OkCupid users say that it's important that their date wear a mask when they first meet. I know people who have decided to go for a masked walk, staying six feet apart, or who go on a masked bike ride together. As the relationship gets more serious, things get a little more complicated. At what point, for example, do you feel safe taking off your mask? After a few positive socially distant dates, my D.C. friend considered merging her bubble with someone she's been dating. She asked her friends, "What do I do? Do I ask him if he wants to, like, breathe the same air as me?" My friend describes this sharing-breath conversation as "basically the sex-without-a-condom conversation, but for kissing." She talked it over with the man, and they decided to set up strict parameters for their bubble. They are now in a happy, committed relationship.
Although COVID-19 has slowed down the physical-intimacy stages of relationships, and allowed people to get to know each other more, it may have accelerated the timeline to commitment. People in relationships are squeezing in hours together that would have stretched out across many more months in normal, busier times. Julie Fratantoni, of Dallas, is now considering marriage with her boyfriend, whom she met in July.
This has been an incredibly difficult year for so many people, but when it comes to dating, I have been surprisingly optimistic—even in my own life. More people are looking for serious relationships, are doing the work to prepare themselves, are valuing emotional connection and kindness, and have the time to get to know each other deeply. These are all promising for long-lasting romantic relationships.