Some Practical Thanksgiving Tips From a Professional Chef
Choose the one dish you can't live without and spend your time making that.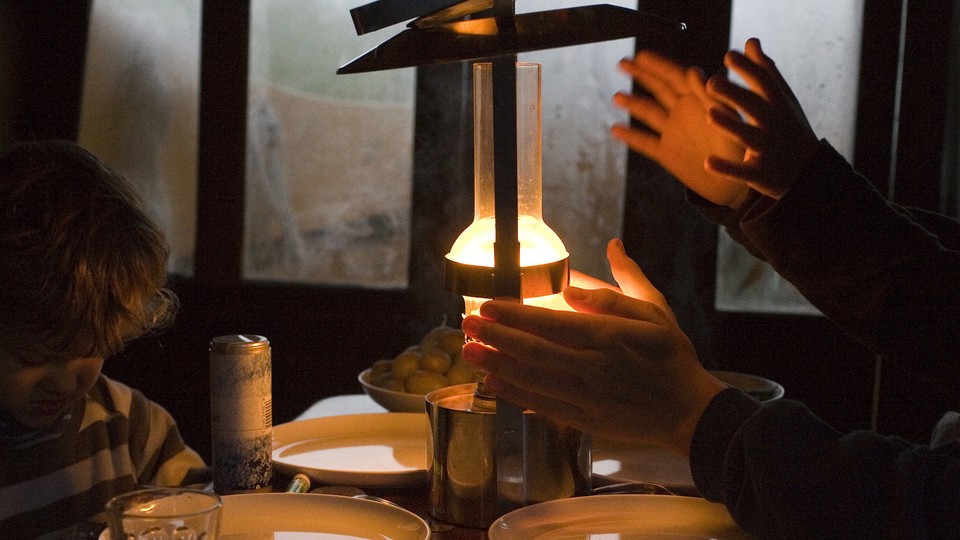 Let's put this year's Thanksgiving meal into perspective. Thanksgiving today is certainly no worse than what we were taught about the first one. Racial strife? Check! Aside from that hallowed feast, war between Native Americans and white colonists was the norm then. In fact, some historians say that the first Thanksgiving was in 1637, when Massachusetts Colony Governor John Winthrop declared a day of gratitude after colonists slaughtered more than 700 members of the Pequot tribe. Pandemic? Check! Many Native Americans were wiped out by smallpox, brought to the Americas by the colonists, who inexplicably called it the "Indian plague." We have the "Chinese virus"! Standing in line in a crowded grocery store is indeed scary this year. But what if you had to go out and shoot your turkey, and then pluck and disembowel it? What if you had to grow or forage all your vegetables, clean them without running water, store them without refrigeration, and cook everything over wood, as they did back then? We have it so much easier.
This holiday is about passing down traditions, so perhaps you'd appreciate some more perspective laced with guilt, my mother's favorite form of argument. Many of you have canceled plans for a big Thanksgiving meal involving families driving in from around the country. You'll now be cooking for only yourself or maybe those in your immediate household, and you're upset about that? More than 12 million Americans have contracted COVID-19, and more than a quarter of a million people have died. More than 14 million Americans are food insecure. Having too much turkey is not a bad thing, if you're lucky to have this problem, and we have freezers and vacuum sealers. For many Native Americans, this is a day of mourning. Perhaps it is time we rethink this "holiday" anyway. The world is a mess. Cooking for Thanksgiving this year—even if it is for fewer people—is something you can at least control.
Having a good meal is never a bad thing—regardless of the day or the number of people at the table. I've cooked for many large groups, including at a state dinner for President Barack Obama and President Xi Jinping of China, at which we served 250 people four courses in 35 minutes. Pulling off a big event can feel euphoric if you're still standing at the end. However, in my everyday life, I spend a lot more time cooking just for myself, as I imagine you do too. While this year's Thanksgiving may feel disappointing for many of you who are missing your families, look on the bright side. You can now make whatever you want. Focus on the freedom of this year's Thanksgiving.
It takes a lot less time to cook for four than it does for 20, and it can be liberating; with a smaller group, you have fewer individual tastes to please. And if you're by yourself, you have no worries about others judging you. You want to eat a bowl of cranberry sauce on your own? Go ahead; no one is watching! Cooking for one is about taking care of yourself. And don't you deserve it this year?
Make it easy. Choose the one dish you can't live without and spend your time making that. I'm not making dinner, but if I were, I'd spend my time making my foie gras stuffing. I'd buy a demi-baguette or two small rolls, cut them, and let them dry out. I'd mix in some sautéed onions, some prunes with cognac, a small tin of foie gras mousse, and some chicken stock; let it sit; and then bake it. I would simply roast everything else. Maybe a guinea hen or a heritage chicken, maybe a whole head of maitake mushrooms draped with lardo, maybe some brussels sprouts and a small kabocha squash. This holiday is supposed to be about celebrating the harvest anyway, so why not buy some beautiful, local ingredients and let them shine on their own? Much of the traditional Thanksgiving feast can be cooked in the same oven, even on the same sheet pan with a little salt and butter or oil. And I'd open my favorite can of jellied cranberry sauce and serve it sliced with those lovely ridges, instead of having to make the obligatory whole-cranberry sauce that I find overly astringent and texturally unpleasant. (No, I didn't grow up harvesting my own cranberries from a nearby bog; I grew up in suburban Michigan.)
Sizing down the Thanksgiving feast is just math and a little common sense. The average portion size for protein is about five to six ounces a person, perhaps slightly more for this type of binge feast. That is a third of a pound of boneless meat. You want leftovers? Double or triple that. Using a bone-in bird? Count on 50 percent of the weight being bone. For each side dish, try to envision your plate. Portion size for an accompaniment depends on how many people there are, and how popular it is. You need much less cranberry sauce than stuffing in my household. What can you eat? A cup of stuffing? Maybe a little less of brussels sprouts? If you're serving a soup, six ounces a person is an average-size appetizer. But perhaps you don't want you and your loved ones filling up on that, so you reduce it to three. Pie portions are pretty self-explanatory. A slice after all that rich food is usually enough for me.
For smaller Thanksgivings, you'll need to make some substitutions. Can't eat a whole turkey? Try just a breast, or a leg. Or skip it altogether. I've seen no evidence that turkey was served in 1621(or 1637), so how about some venison? Or some salmon? Eat what you love! You're cooking solo this year and want roast pumpkin? How about a small yam or a delicata squash instead? Don't feel like mashing potatoes? Have your guests make their own—serve baked russets and provide butter and crème fraîche to mix in. Green bean casserole is easily scaled down. You just need a smaller baking dish. If you are making a fresh-cranberry sauce, a hand blender will make quick work of it. Shopping at a farmers' market allows you to choose exactly the amount of food you need instead of buying prepackaged ingredients portioned for a family of four in a grocery store. The quality is usually better—drawn from local and more sustainable sources—and, a pandemic plus, shopping outside is safer.
And if any of this sounds like living hell, then pick up the phone and order from your favorite restaurant. That's actually what my partner and I are doing. She's bringing home leftovers from her restaurant. God knows the hospitality industry can use all the help it can get right now.
The year is almost over. We can at least be thankful for that. And isn't giving thanks the most important part of this day?
Anita Lo's Foie Gras and Prune Stuffing
Ingredients:
1 qt. stale plain French baguettes, bottom crusts removed and diced (not sourdough)
1 medium onion, diced
2 tbsp. butter
10 pitted prunes, cut into quarters
Armagnac, cognac, or port to cover
4 oz. foie gras mousse, roughly cubed
2 cups chicken stock (more or less, depending on dryness of the bread)
1 tbsp. chopped fresh chives
1/2 tbsp. chopped fresh parsley
1 tsp. fresh thyme, chopped
1 tsp. fresh tarragon, chopped
salt and pepper to taste
Method:
In a small sauté pan, sweat the onion in the butter on medium-low heat, stirring until soft and translucent, about five minutes. Add to a bowl with the cubed bread. Place the prunes and booze in a small pot and bring to a boil. Cook until almost dry. Add this to the bowl as well. Add remaining ingredients and stir, allowing the bread to soak up the chicken stock. The bread should be quite wet, but no stock should pool at the bottom—you may need to let the mixture sit a bit, then stir again so that the bread soaks up the liquid. Add more stock as necessary. Taste and adjust seasonings. Place in a shallow baking dish and bake at 375° until golden brown and crispy on top, about 45 minutes. Serve in the baking dish.