She Did It
Despite the barriers, despite the pain, Kamala Harris becomes the first woman, the first Asian American, and the first Black American to be elected vice president.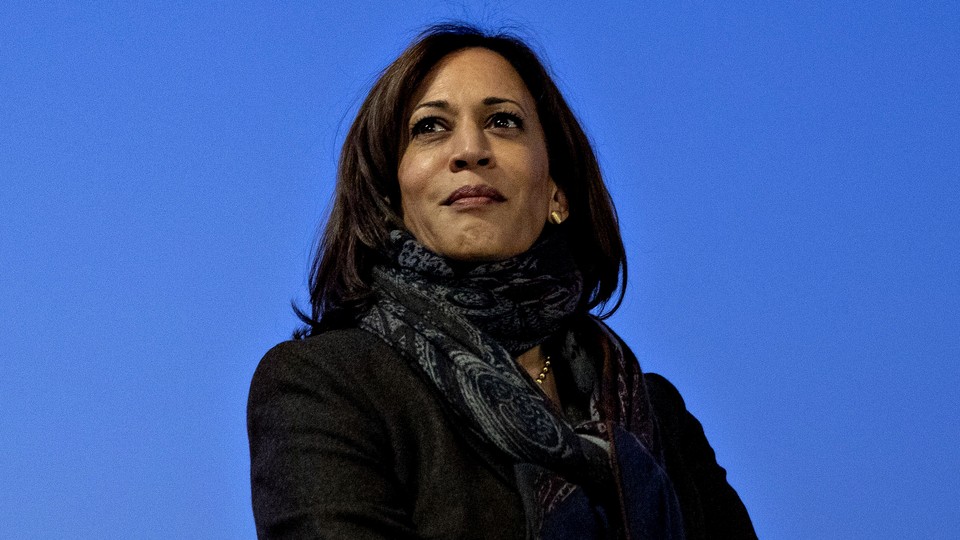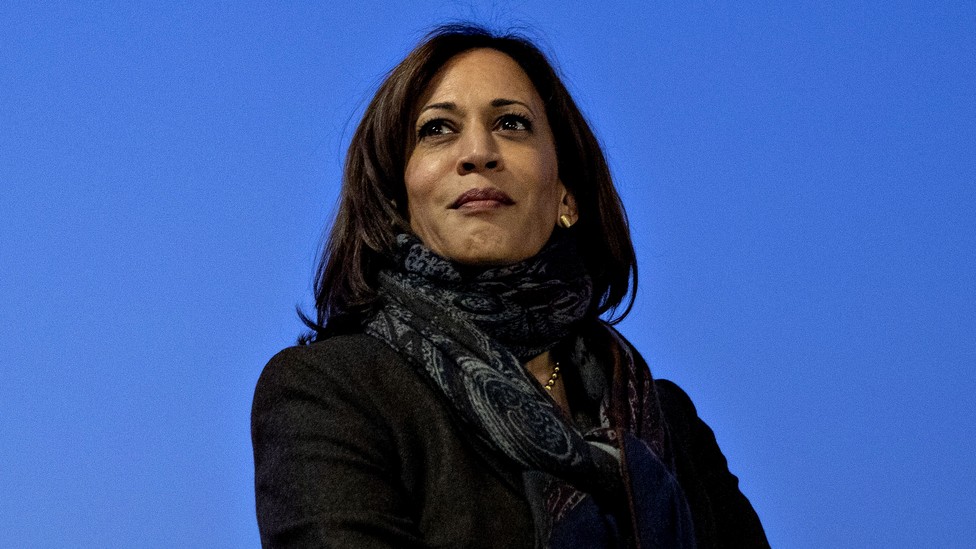 When I interviewed Vice President–elect Kamala Harris last year at the Essence Festival, she had plenty of wisdom to share about the challenges a Black woman faces when pursuing national office. "Some might think that breaking barriers means you start off on one side of the barrier," said Harris, who was running for president at the time, "and then you just turn up on the other side of the barrier. No, there's breaking involved. When you break things, it's painful. You get hurt. You may get cut, and you may bleed.
"It will be worth it, but it is not without pain."
That last sentence captures the essence of Harris's journey to the historic achievement of being the first Black woman, and the first South Asian woman, to be elected vice president. To get here, Harris—whose parents immigrated from Jamaica and India—had to endure some pain.
Aside from a few brief flashes of hope, the California senator's presidential campaign never gained any real momentum. Critics picked apart her record as a prosecutor and an attorney general. Before the Democratic nominee, Joe Biden, chose her as his running mate, some party operatives complained that she was too ambitious and questioned whether she was a good fit. President Donald Trump pushed a birther falsehood about her. After her first debate with Vice President Mike Pence, Trump referred to her as a "monster" and "unlikable."
Countless women can relate to what Harris went through. Women of color are often scrutinized more closely than others, and we are criticized in different terms. We are used to being told that we are too direct, too outspoken, too … something. Many of us have been punished for our ambition and had our passion mischaracterized as a threat. We are accustomed to being discounted.
To think about a Black woman holding such a lofty position in our political landscape is inspiring, especially in light of the obstacles Harris faced. But her rise does not necessarily represent a new reality for women of color.
When Barack Obama was in the White House, many on both the left and the right cited the first Black president as proof that the nation had progressed significantly on racial issues. But that notion was washed away by the election of Trump, which showed that Obama's presidency had been an aberration, not evidence of an inclusive new norm.
Likewise, commentators will be tempted to Obama-ize Harris and characterize her vice presidency as evidence that women of color have arrived in a new position of power. While the political muscle of Black women is a real thing, Harris's victory doesn't erase the hurdles that Black women face on a regular basis.
No one should forget how much sexism and racism—the combination known as misogynoir—Harris has confronted, or the unrelenting misinformation campaigns waged against her on her path to the vice presidency. No one should forget that even though the Biden-Harris pairing was ultimately victorious, millions of people voted for a president who gleefully belittled and insulted not only Harris but other high-profile women of color. No one should forget that because of ingrained stereotypes about Black women, Harris will have to tread more carefully than Biden did in the nation's second-highest office.
Harris's ascent to the vice presidency is certainly a reflection of what's possible. She has accomplished something that no other Black woman has. I can't help but daydream about Harris someday stepping one level up to the presidency. But for now, her vice presidency is worth celebrating because—however painful the process—she made it to the other side of the barrier.