Stop Calling Breonna Taylor's Killing a 'Tragedy'
Casting deaths like hers as unavoidable accidents shifts blame to Black people and undermines the cause of reform.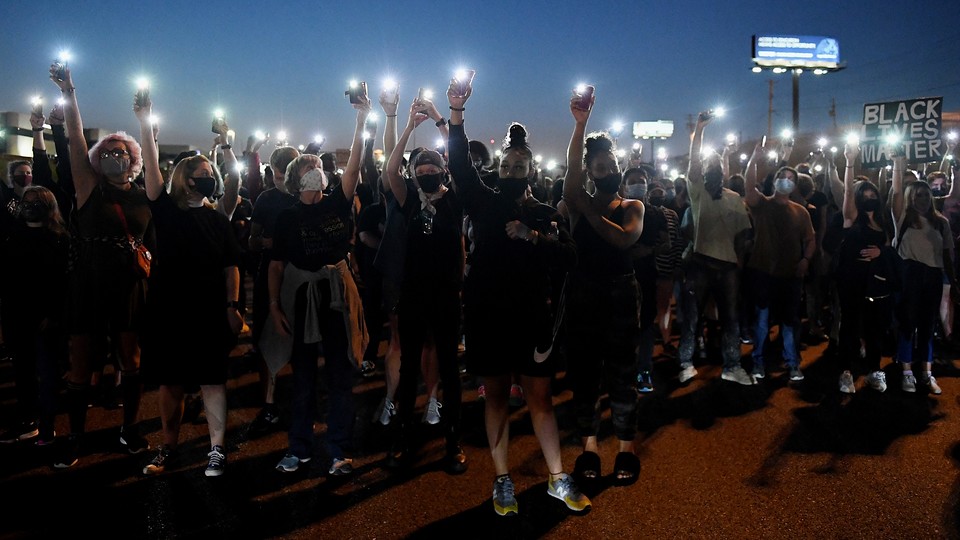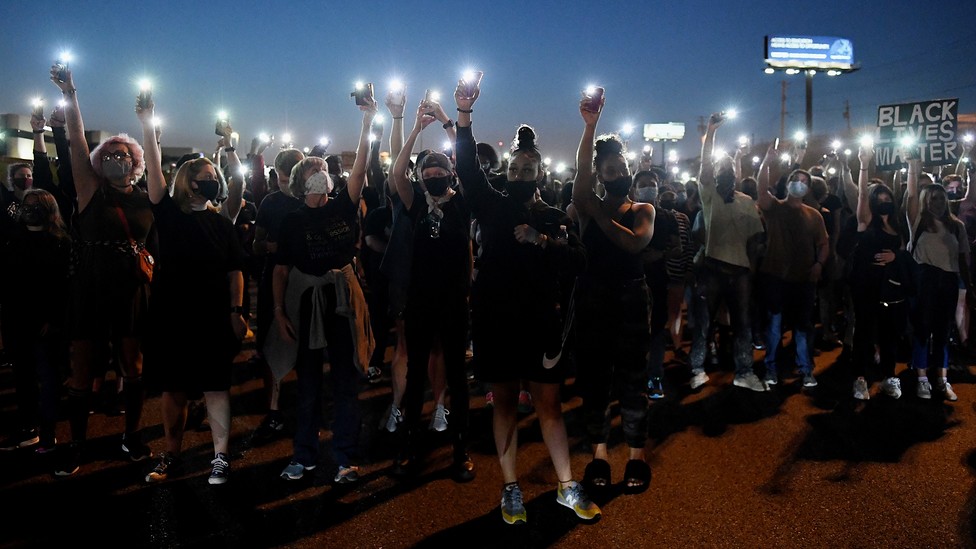 Using the word tragedy to describe Breonna Taylor's killing is an insult to her memory. When Kentucky Attorney General Daniel Cameron announced last week that only one of the police officers involved in Taylor's death would face criminal charges, he called the Louisville resident's fate a "tragedy under any circumstances." This description sounded as if the bullets that killed her in her own apartment had mysteriously fallen from the sky and hadn't actually come from the guns of Louisville police.
In March, officers executed a "no knock" search warrant at Taylor's apartment while she and her boyfriend, Kenneth Walker, were asleep. In Cameron's account, Walker mistook police for intruders and fired his gun, officers returned fire amid the confusion, and Taylor was shot to death. In the end, the legal system in Kentucky decided that the officers' right to defend themselves trumped Taylor's right to live—even though their own actions had created the danger. Perhaps the word tragedy might suffice if Black people weren't so frequently the victims of police violence.
One reason Taylor's case is so painful is that whenever a Black person is killed by someone acting in the name of law enforcement, many Americans—including, in some cases, commentators who are Black—grasp for explanations to excuse those most responsible. Among those rationalizing Taylor's death were the former pro-basketball players Shaquille O'Neal and Charles Barkley, who discussed the case Thursday on TNT's popular show Inside the NBA. "A homicide occurred, and we're sorry a homicide did occur, but if you have a warrant signed by a judge, you are doing your job," O'Neal said, referring to the officers who came to Taylor's home. "And if someone fires at you, I would imagine that you would fire back."
Barkley made similar excuses. "You know, we have to take into account that her boyfriend did shoot at the cops and shot a cop," Barkley said. "So, like I say, even though I'm really sorry she lost her life, I don't think we can put this in the same situation as George Floyd and Ahmaud Arbery; I just don't believe that." Floyd died under the knee of a Minneapolis police officer in May as he and onlookers pleaded for his life. Arbery was shot to death in Georgia after a retired district attorney's investigator and his son confronted him as he jogged down a street. Neither Floyd nor Arbery deserved to die—but neither did Taylor.
The former NBA players' comments were swiftly and rightly rebuked. But they remain symptoms of a larger problem: the willingness of so many people to treat someone's death as an unavoidable convergence of unforeseen circumstances. The one Louisville officer who faces criminal penalties in Taylor's case wasn't even charged in connection with her death—only for shooting into her neighbors' apartment.
Evidence continues to emerge in Taylor's case, and recent revelations offer little reason for confidence in the ability of Louisville police to hold themselves accountable. VICE News reported Saturday that the officers involved in the raid did not follow proper protocol after Taylor was killed. A member of the grand jury also filed a motion yesterday asking a judge to release the grand-jury proceedings. The juror contends, The New York Times reported, "that the Kentucky attorney general misrepresented the grand jury's deliberations and failed to offer the panel the option of indicting the two officers who fatally shot the young woman."
After any shooting of an unarmed Black person by law enforcement, advocates who raise questions on the victim's behalf face intense skepticism. The authorities generally offer some rationalization, however far-fetched or grounded in racism, to justify officers' behavior. It often works because much of the public is more accustomed to thinking the worst of Black people than the worst of the police.
By this logic, what killed Floyd wasn't the Minneapolis police officer Derek Chauvin's knee on his neck for more than seven minutes. Chauvin's lawyer maintains that, instead, drugs and preexisting medical conditions were the culprits. What killed Tamir Rice, a 12-year-old playing with a toy gun in a park in 2014, wasn't the reckless decision of a Cleveland police officer with a bad track record, but mere "human error" and "miscommunications," according to a Cuyahoga County prosecutor. After a grand jury declined to indict the officers involved, the prosecutor, Timothy McGinty, characterized Rice's death as a "tragedy," but said "it was not, by the law that binds us, a crime."
In Taylor's case, authorities preferred to blame Walker, a licensed gun owner who legally had every right to protect Taylor, rather than examine the sloppiness of the warrant authorizing the search of Taylor's home. Cameron's version of events largely ignored the neighbors who said officers didn't identify themselves before entering, and focused instead on the one witness who, after changing his story, corroborated the police account.
Authorities also seemed to work overtime in looking for ways to make Taylor culpable in her own death. Her ex-boyfriend, Jamarcus Glover, had previously been convicted on drug charges and was the primary target in the investigation that brought police to her door. Tellingly, prosecutors offered Glover a plea deal—months after Taylor's death—that would have required him to name her as a member of his criminal organization. This is what a cover-up looks like, not a tragedy.
Unless the public insists that the lives of people such as Floyd and Arbery were valuable and worthy of respect, law-enforcement officials can find creative excuses to condone their deaths. The father and son accused of killing Arbery, Gregory and Travis McMichael, were not arrested until nearly three months after the incident. Initially, the local district attorney recused herself because Gregory McMichael had worked for her office. Another district attorney who took over the case, George E. Barnhill, wrote in a letter to police that the shooting was justified because Arbery—who was unarmed—had grabbed a gun that was pointed at him. (The Georgia Bureau of Investigation eventually stepped in after media coverage and a video of the incident yielded intense public pressure.)
Under Kentucky law, Walker had a right to defend himself and Taylor, but the state gives police the right to defend themselves too. Legally, it was a draw, but try comforting Taylor's loved ones with that rationale.
"This justification bars us from pursuing criminal charges in Ms. Breonna Taylor's death," Cameron said at his news conference. "This is a tragedy. And sometimes the criminal law is not adequate to respond to a tragedy."
Calling what happened to Breonna Taylor a tragedy doesn't begin to adequately address what took place that night. But nothing will change as long as Americans just accept a long pattern of indifference to Black lives—and hold no one responsible when someone like Taylor dies.