Will Democrats Fail the Amy Coney Barrett Test?
If the judge's faith has put limits on her talent and ambition, there are few signs of it.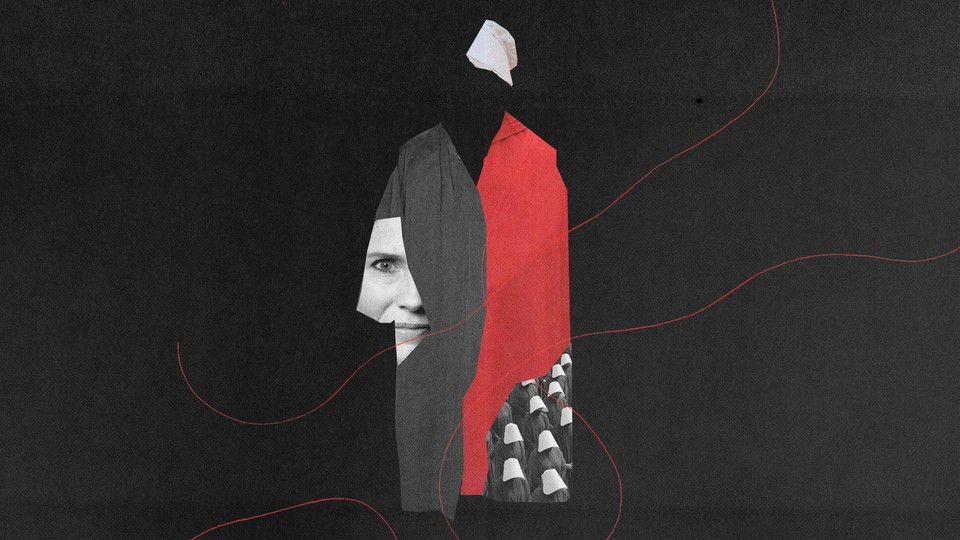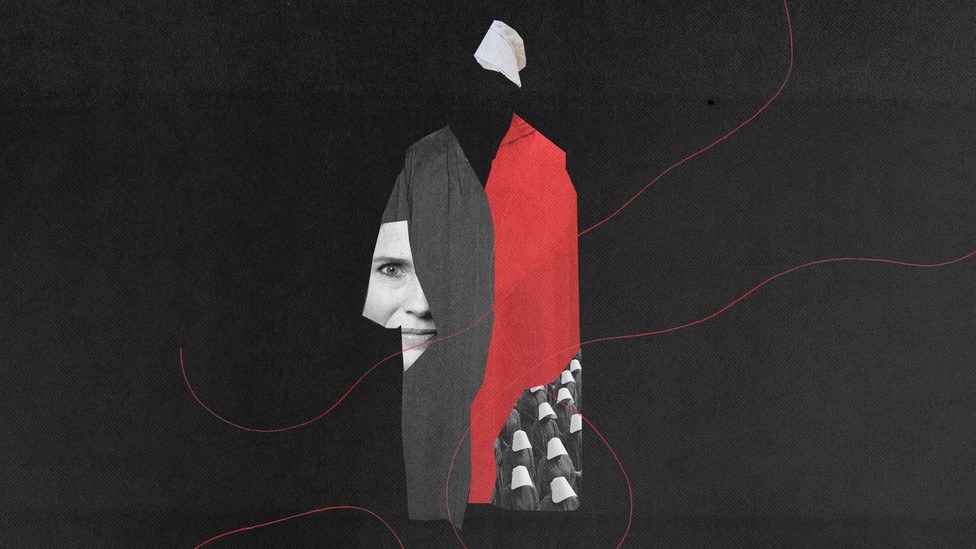 The first I heard of Amy Coney Barrett was when her name was floated as a possible nominee for the seat left vacant on the Supreme Court when Anthony Kennedy retired. I thought she was an interesting person, although not for any reasons of policy or politics: She is a mother of seven children, several of them very young; a Catholic; a deeply accomplished and distinguished member of the judiciary. I could not prevent myself from noticing, too, how beautiful she is, and wondering how the hell she balances raising seven children with her huge career. But there was little time to ponder these questions in my heart, as Mary did the annunciation, because Brett Kavanaugh was nominated instead of her, and things got so weird so fast that she slipped my mind.
Now, of course, Barrett is back in play, a possible nominee for the seat left vacant by the death of Ruth Bader Ginsburg. I hadn't thought much about the matter until, in the act of blamelessly trying to get to the end of the internet, I came across a Newsweek story illustrated with a photograph of women wearing the now-familiar red capes with white-trimmed hoods—the universal symbol for female oppression of the most hideous kind. The headline read, "How Amy Coney Barrett's People of Praise Group Inspired 'The Handmaid's Tale.'"
That can't possibly be true, I said to myself, and of course it's not true. By the next morning, the newsmagazine had appended a correction:
Correction: This article's headline originally stated that People of Praise inspired 'The Handmaid's Tale'. The book's author, Margaret Atwood, has never specifically mentioned the group as being the inspiration for her work. A New Yorker profile of the author from 2017 mentions a newspaper clipping as part of her research for the book of a different charismatic Catholic group, People of Hope. Newsweek regrets the error.
In journalism, there's a name for this kind of correction. It's called a bullshit correction. The only person who did her job correctly was the headline writer, who accurately condensed the thesis of the piece into a phrase. The mistakes were layered into the article itself, which Newsweek altered without calling the changes to the reader's attention. There is a name for this, too, but I won't repeat it here. The whole thing was a cupcake-size version of the Covington disaster, in which liberal journalists were so willfully blind to their own deep biases that they smeared an adolescent who was guilty only of smiling in an enigmatic and uncomfortable way.
Times are hard and talent is expensive, but the mistakes in this piece were so obvious that we may only ascribe them to rank incompetence. That such a calumny should have been based on one reporter's misreading of a New Yorker profile in which the subject "mentions" a "newspaper clipping" about an entirely different religious group being "a part"—and not the whole—of her "research" means you're in uncharted territory. I myself have traveled this unmapped region, because I used to teach seventh-grade English; that is, I am familiar with the challenge of supporting a strongly held claim with weakly grasped nonfacts.
It was a useless story in so many other ways. There wasn't a single word on Barrett's position on the Devil's Triangle. And couldn't the writer have placed a call to judicial expert Alyssa Milano? The incident fed into the "fake news" narrative and the suspicion that liberals disdain Christians—by being news that was fake and by betraying an obvious animus toward Christians.
Is Barrett's religious faith pondered in her heart or made evident in her approach to the law? Answering that requires the labor-intensive task of actually learning something about her. In for a penny, in for a pound.
Barrett does belong to People of Praise, which is not my kind of thing—and it's probably not your kind of thing either, as there are estimated to be only about 1,700 or so members. The group was founded in 1971, six years after Vatican II had reduced many of the strictures by which Catholics were meant to live their lives, unintentionally creating a void in the religious experience of many faithful. For some, the Catholic Charismatic Renewal filled that void, replacing the rigidity of pre–Vatican II Catholicism with the kind of ecstatic worship style of Pentecostals, including gifts of prophecy and of glossolalia. Although most People of Praise members apparently identify themselves as Catholics, the group has several practices that fall outside present-day Catholic doctrine, and—as far as I can tell—considers itself ecumenical.
What's got everyone's hair on fire is that, according to The New York Times, "the group teaches that husbands are the heads of their wives and should take authority over the family." But the dastardly nature of this expectation is undermined by Barrett's being shortlisted for a nomination to the Supreme Court. If her faith has put limits on her talent and ambition, there are few signs of it; you don't get a seat on the Seventh Circuit Court of Appeals (where she is currently a judge) so that you can keep your hand in and earn a little pin money.
During the confirmation hearings for that appointment, Dianne Feinstein informed Barrett that "the dogma lives loudly within you," which was a personal best for the senator because in just six words she managed to insult Barrett's faith and accuse her of a thought crime. All Americans, no matter their job or position in society, are allowed to have their "dogma" live loudly within them, as the senator well knows. The only relevant question is whether Barrett's faith has the possibility to interfere with her judicial decisions. It might.
Some will find evidence in a scholarly essay that Barrett co-authored in 1998 titled "Catholic Judges in Capital Cases." The authors write that "litigants and the general public are entitled to impartial justice, which may be something a judge who is heedful of ecclesiastical pronouncements cannot dispense." The authors discuss "the moral impossibility of enforcing capital punishment" and suggest that Catholic judges may need to recuse themselves from the sentencing phase of such cases. The essay does not discuss what Catholic judges should do in cases that conflict with other things forbidden by the Church—such as abortion, which is all but certain to face another Supreme Court challenge within the next decade. If Barrett is nominated, this essay will prompt intense questioning; at her previous confirmation hearing, she backed away from the suggestion of recusal. But the essay speaks loudly about her own belief that a particular faith—her own faith—could preclude a judge's ability to accept the law.
I'm a Catholic, more or less. I can follow along with the Mass in many languages I don't know, and at Mass I feel connected to generations of women in my family. But People of Praise is foreign to me. If I were in the Senate, I would want to know quite a bit about it, and in particular about what it requires of its members when they operate within the secular world. In other words, what are the ecclesiastical pronouncements of her faith? These are questions that could be asked in a thorough and respectful manner. Given the national mood, I doubt that will happen. Rather, if Barrett is nominated, the confirmation hearings are likely to provide Democratic senators with an opportunity to demonstrate their assumptions of moral rectitude and preening intellectual superiority. They will eagerly display the purifying anger that feeds their insulted and enraged party. In short, they will reify certain conservative assumptions about the left such that once again, Donald Trump may claim both the low road and the upper hand.