Unbundling the Police in Venice Beach, California
You shouldn't have to call 911 for problems related to homelessness.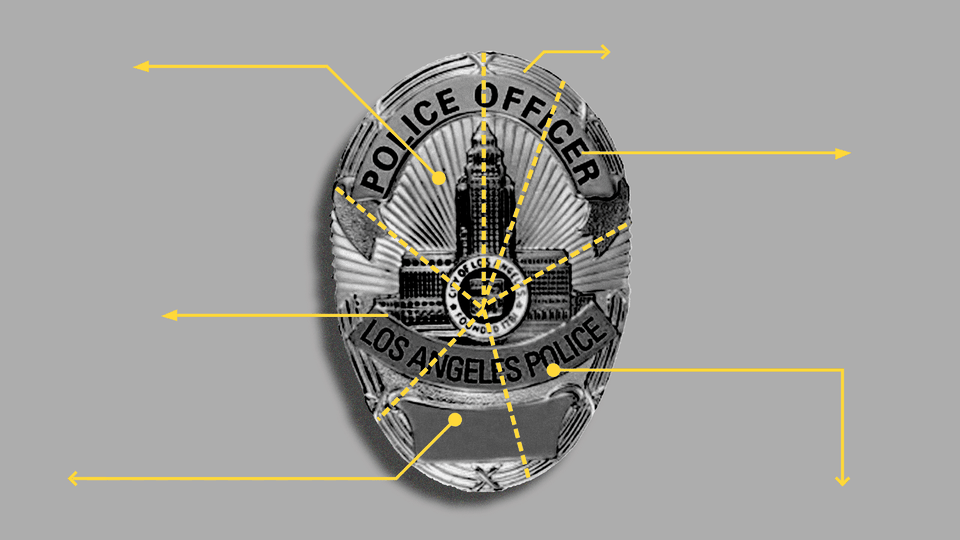 Almost seven years ago I rented an old house in Venice Beach, California, on Rose Avenue near Groundwork Coffee, where baristas sold T-shirts that said Venice: Where Art Meets Crime. In three minutes, I could walk to the corner of Lincoln Avenue, where there was a Whole Foods, a 99 Cents Only store, a check-cashing spot, two gas stations, a Oaxacan taco truck, and a Mexican restaurant, Casablanca, where a retired accountant named Chip made L.A.'s best margaritas. LAPD alerts about where crime was most likely to happen, based on a predictive analysis, often flagged the stretch between Chip's margarita cart and my front door, even as neighborhood rents skyrocketed and median home prices surpassed $2 million.
On those few blocks I saw a knife fight, a hit-and-run, car windows busted by smash-and-grab thieves, a heroin overdose, men shouting threats at passersby, perhaps two dozen late-night domestic disputes, and all manner of drunk or disorderly behavior. And I saw an LAPD officer kill a homeless 41-year-old white man named Jason Davis. That I couldn't stop that killing still bothers me.
In recent weeks, the protests over the killing of George Floyd have provoked an unusually wide-ranging debate about how to respond to police violence. Earmark funds for reform? Defund the police? Abolish them? Those years living in Venice and observing its street life convinced me that, at least in my old neighborhood, the best way forward is to "unbundle the police."
As my colleague Derek Thompson explained recently, big-city policing is "a bundle of services," many of which have little to do with violent crime. In other neighborhoods, the most consequential sort of unbundling might involve charging an entity other than the police with enforcing traffic laws or maintaining the safety of public-school students. In Venice, a 3.17-square-mile neighborhood of Los Angeles covered by the LAPD, it would involve a new approach to engaging the homeless population and people experiencing a mental-health crisis. "More than one out of three times that a Los Angeles police officer used force in recent months involved a person experiencing homelessness," the Los Angeles Times reported earlier this year. Roughly a quarter of the homeless population suffers from serious mental-health problems. On Rose Avenue, mental health, homelessness, or the combination of both seemed tied to most disorder I saw.
Venice Beach is far safer now than it was in the high-crime 1990s, when the Los Angeles Times characterized its residents as "trapped by terror" amid "the most intense gang war raging in Los Angeles." In 1994, a "mushrooming yearlong conflict" involving gang members from Venice, Culver City, Mar Vista, and Santa Monica took the lives of 17 people, the newspaper reported, "many of them innocent victims." At least 50 other people were wounded by gunfire. By the time I moved to the neighborhood, in 2013, the crime rate had plummeted; Venice went without a murder from November 18, 2013, to May 11, 2015. Few residents worried about gangs. Instead, they worried about the homeless population, especially after, in a matter of months, at least five homeless men perpetrated break-ins while residents were home. One young actress awoke to a drug-addled man in her house. Half-dressed, she fled onto her roof, where she cowered under eaves to hide as the intruder tried to find her. Passersby looked up at the scene in horror. By 2015 assaults and property crime were up. The cops blamed a huge influx of people in their teens or early-to-mid-20s who came to Venice to live on the streets in a place with good weather, a famous beach, and easy access to drugs. They would get off the bus on Lincoln Avenue and walk down Rose toward the sand.
During these same years, Rose was changing from a quasi-residential street with a half-dozen businesses into a bustling commercial strip with pricey restaurants, boutiques, a fancy ice-cream shop, hair salons, a yoga studio, and a purveyor of $12 cold-pressed juices. Every day brought fraught interactions among residents, visitors to local businesses, and the area's homeless men and women. Many nights, as I worked by the window facing the street, I overheard the snores of people sleeping in cars and altercations on the benches outside Groundwork.
Questions about whether and when to call the cops were unavoidable. I was painfully aware of how badly encounters with cops could end, especially when people with mental-health issues were involved. But I also worried about failing to summon help that could stop a fight before it turned deadly or spare someone from being assaulted or save a person in crisis from an overdose. If a man was breaking beer bottles on the sidewalk or defecating on the curb in front of my house or shouting expletives for two hours straight, that didn't meet my threshold––but I didn't know where my neighbors had set their limit.
What about a man shouting, "I'm going to rape you!," or, "I'm going to kill you!"? I heard both without calling the cops, because, in context, the yeller didn't seem to mean it. Another time, when a homeless woman kept screaming, "Call 911, she's going to kill me!," I obliged. The police came and deftly broke up a conflict with another homeless woman that didn't seem dangerous in hindsight. Still, on many nights I wanted someone other than the cops to call. I searched for alternatives and found, to my surprise, that the L.A. County Department of Mental Health maintains a 1-800 number, 24/7, and can deploy "response teams," sometimes alongside police.
On June 10, 2015, I published an op-ed in the Los Angeles Times urging Angelenos to consider that alternative to calling 911. Most people had never heard of it, and I don't think my article changed that.
A few weeks later, on July 13, I was walking my dog back from the park when I sensed something amiss as I reached the corner of Rose and Bernard Avenue. Looking left, I saw an LAPD officer standing in the middle of my street, in front of Groundwork, with his gun drawn. It was pointed at a white man holding a box cutter. I watched the police officer shoot the man without fully realizing what was happening––as the man crumpled to the ground, I thought he had only been Tasered.
His name was Jason Davis. Earlier that day he'd entered the outdoor patio of Groundwork, where the staff is generally adept at handling disruptive people. According to the L.A. County District Attorney's Office report, Davis looked disheveled and was drinking out of a bottle filled with dirty water blackened by cigarette butts. He was left alone until he began to vomit. When a manager asked if he was okay, he became verbally aggressive. Someone said he had a knife. The manager cleared the patio. Someone called 911. Davis refused to leave and told bystanders, "Film my death for YouTube. This is the day I'm going to die." He told another employee, "You're going to watch me die and it's your fault."
Two LAPD officers, Ryan Connell and Ivan Lombard-Jackson, responded to the call. According to the DA's report, the officers found Davis in the patio area holding a box cutter with the blade exposed and ordered him to drop it while standing approximately 10-to-15 feet away. One officer held a Taser, the other a gun. After multiple commands to drop the blade, Davis reportedly stood up and yelled, "Today is the day that you motherfuckers are going to kill me!" Perhaps if the cops had simply left right then, no harm would have come to anyone, but they didn't have that option. They are the people others call to handle problems that they could not or did not resolve.
I came on the scene right then. "Connell again ordered Davis to drop the knife, but Davis walked toward him with it raised over his head," the DA's report states. "Lombard-Jackson fired his Taser at Davis' chest, activating a five-second burst. Davis was stunned by the Taser but continued to approach Connell with the box cutter raised over his head. In fear for his life, Connell fired two rounds from his service weapon at Davis from a distance of approximately eight feet." I didn't think that he got quite that close. Davis was struck in the stomach and collapsed, bleeding. He was transported to a hospital and pronounced dead hours later. According to the same report, "Davis had a history of bipolar disorder and schizophrenia. He attempted suicide on three occasions in 1993. In 2000, Davis told his mother he was going to commit 'suicide by cop' but she was able to successfully intervene by calling the police."
That shooting weighed on me, and does still. I'd watched many police killings on YouTube for work, often with anguish, but seeing a shooting in person was more affecting than I had anticipated. Could an unarmed person trained in managing mental-health crises have resolved the problem without violence? Maybe so, I thought, and not for the first time. Earlier in 2015, Brendon Glenn, a homeless black man, had been shot to death by the LAPD on the other side of Venice after a series of altercations with restaurant employees. "LAPD Chief Charlie Beck took the unprecedented step of publicly recommending that prosecutors charge the officer with manslaughter," The Argonaut, a local newspaper, later reported.
If the LAPD's presence often seemed to create more danger or violence than it discouraged or averted, that wasn't the whole story. In 2015, a hotel owner and a gang member named Francisco Cardenaz Guzman had a heated argument near Rose and Ocean Front Walk with a group of homeless men congregating by his hotel's entrance. A 26-year-old homeless man nicknamed "Shakespeare" tried to intervene as a peacemaker and was shot to death by Guzman, who then fled the scene in an SUV. Guzman said he was defending his neighborhood and was later convicted of murder. Would the altercation and the murder have been avoided had the hotel owner called the cops to disperse the loitering men? The LAPD was certainly useful in finding and arresting Guzman, who is now locked up in prison.
The status quo in Venice doesn't work. Pedestrians avoid whole blocks—3rd Street between Rose and Sunset Avenue, Hampton Drive between Rose and Marine Street—as tent encampments expand. Women are sexually harassed when they go out for a jog. Chop shops for stolen bicycles operate openly on street corners. Residents wake up to human waste deposited on their front lawn or outside their alley-facing garage doors. At least until Los Angeles solves its homelessness problem, the most disruptive transients will continue to have confrontations with residents and businesses.
Many residents will keep clamoring for more police officers, citing fear of building and car break-ins, fights among homeless people, aggressive panhandling, syringes littering rain gutters, and sidewalk-blocking tents that force folks into the street as they walk their kids to school. Business owners will keep relying on police to respond when someone pulls out a box cutter, or enters a restaurant dining room and starts shouting racial slurs at patrons, or picks up a metal chair and throws it into the plate-glass window of an architecture office, or uses the front garden of a plant store as a dog run for three uncollared pit bulls. (I saw all of that on Rose Avenue.) And residents and business owners will continue to be upset if the LAPD fails to arrive quickly or to solve the problem or goes about solving it in a way that seems needlessly harsh or at odds with the neighborhood's bohemian self-image.
Abolishing the LAPD would likely make the situation in Venice worse, not better. Some business owners and residents would use guns or other weapons to handle their own disputes. Perhaps residents would band together to hire private security guards, some armed. Outside such zones of control, where people would protect themselves commensurate with their ability to pay, I suspect that street harassment and crime would spike and some number of residents would once again feel "trapped by terror" while others fled to someplace with more cops, fewer transients, or both of those qualities. I suspect that homeless people, already at heightened risk of violence, would suffer more than most residents.
What could reduce both police violence and crime in Venice is hiring people other than the police to reach out to homeless or distressed people and to resolve incidents without violence whenever possible. Calling the cops should be a measure of last resort, not a first attempt at finding outside help.
The health department's 1-800 number is better than nothing, but it leaves a lot to be desired. When you call, you get a menu of options to navigate before reaching an operator and then a hold cue. The public-health system just isn't built to match the speed or volume of 911. Perhaps it's not surprising that the majority of residents default to that universally known, better staffed, and impossible-to-forget number. The local government has tried to improve the 911 system to better handle mental illness: A "co-responder" program under the auspices of the LAPD currently has 17 "mixed" teams that include police officers and L.A. County Department of Mental Health staff. That, too, is better than nothing, but to put those 17 teams in context, the LAPD has roughly 9,000 total sworn officers––one for every 433 residents, which is one of the lowest ratios among major cities in the U.S.
Besides, the fix I'm envisioning wouldn't just send people parachuting into Venice in a crisis involving the mentally ill. What I have in mind is a network of trained city employees who walk a neighborhood beat, learn its characters, and preempt trouble.
Like the police, but also like lifeguards and firefighters and paramedics, these helpers would be obligated to assist in fraught situations, especially those involving mental illness and people living on the streets. And they'd make a point of knowing merchants and residents, including homeless people. Unlike the cops, their tool kit would not include violence. They would never shoot, Taser, punch, strike, or arrest anyone. Even if just as many cops were employed, this new resource would reduce police interactions and could conceivably pay for itself by reducing break-ins and car vandalism and bicycle thefts and emergency-room visits and jail occupancies. After the 2015 police killing of Brendon Glenn in Venice, the man's family secured a $4 million settlement from the city. Averting just one incident like that would save a life and pay for a lot of helpers.
Venice is crowded with people in need of one type of help or another. Many of them are disinclined to seek it from the LAPD. Let's put unarmed helpers on the streets and study what happens.