What a Direct Attack on Free Speech Looks Like
President Trump is threatening to punish universities for "radical left indoctrination."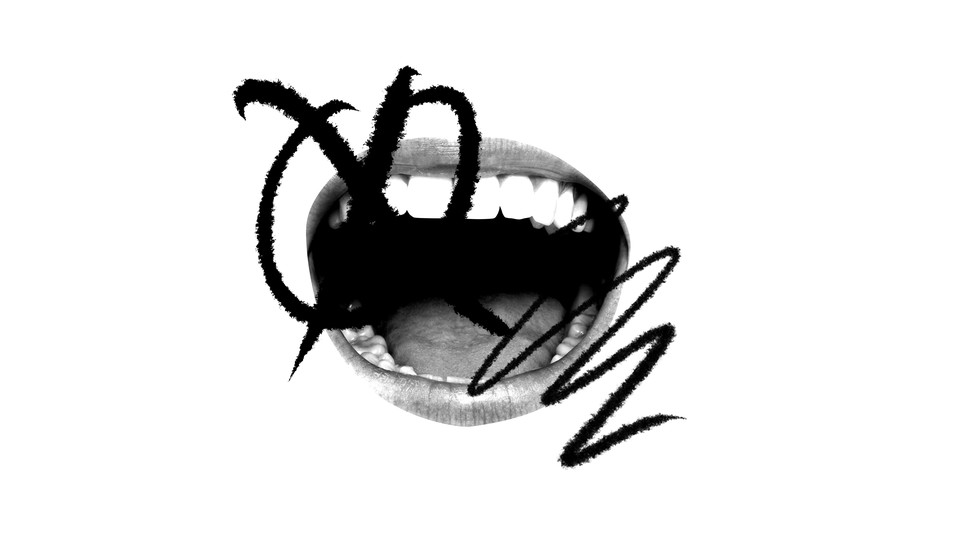 There's a dangerous backlash against free speech brewing this week, in which a vindictive Twitter user, backed by mobs of followers, seeks to cow open discourse and instill fear in people who disagree with him.
Wait—don't go! I'm not talking about The Letter! I'm talking about a missive from President Donald Trump Friday morning, which as of writing has more than 80,000 likes and more than 30,000 retweets:
... and/or Funding, which will be taken away if this Propaganda or Act Against Public Policy continues. Our children must be Educated, not Indoctrinated!

— Donald J. Trump (@realDonaldTrump) July 10, 2020
The president's message provides an interesting counterpoint to a raging controversy in journalistic and academic circles over the state of liberal (in the nonpartisan sense) debate. If you are lucky (but who is, these days?), or if you are living under a rock (and who isn't, these days?), and you have avoided Twitter this week, you may have missed it. I won't weigh in on the debate itself, which you can find amply explored elsewhere, or characterize the views of the (generally) opposing sides, but the dispute is about the culture of speech, and whether there is a healthy forum for openly debating ideas.
By contrast, what Trump is doing is making a bona fide threat against First Amendment speech itself, trying to use the power of the government to punish people whose expression he finds objectionable. The signers of The Letter acknowledge that internecine debate is not the most pressing political issue of the moment: "The forces of illiberalism are gaining strength throughout the world and have a powerful ally in Donald Trump, who represents a real threat to democracy." Here's proof that's true.
With this threat, as often, it is difficult to tell whether Trump is serious or just throwing ideas out. As his poll numbers sour, the president has taken to tweeting even more frenetically than usual, voicing ideas that seem designed to bind his base more closely to him and ratchet up the temperature of politics, both of which he thinks will help him in November. But just this week, the federal government embarked on another astonishing quest in higher-education policy, as ICE announced that international students whose American institutions are holding classes only online in the fall, because of the coronavirus pandemic, must leave, and will not be permitted to enter the United States. That makes it hard to dismiss even wild-eyed threats as idle.
Fights over progressivism on campus are nothing new in American politics. For decades, conservatives both inside and outside academia have complained about liberal bias in education, noting (correctly) that the faculty of elite colleges leans decidedly to the left. Alumni of the crusade against liberal bias include figures such as the Trump backer and Silicon Valley billionaire Peter Thiel and the White House speechwriter and Svengali Stephen Miller. These were largely, however, arguments about speech within institutions. (The government has occasionally punished universities for what they say—as when the president's own Trump University was shut down. But then again, that wasn't really a university, and the speech was fraudulent.)
Trump is doing something different here. He is not merely complaining about liberal professors, nor is he complaining (as some of his antecedents have) that politics has no place in the classroom. He does not charge that colleges are using their tax-exempt status to make generically political speech; that would be politically incoherent because Trump has also allowed tax-exempt churches to engage more freely in political activity. (Incoherence has seldom been a barrier for this president, of course.) In the past, he has also threatened to block funding to colleges that don't allow conservatives to speak. But this isn't about what speech is allowed either.
Instead, in his habit of never leaving anything as subtext, Trump is explicit that the problem is that schools are engaging in political behavior he deems excessively leftist. Or, put differently, Trump wants the federal government to punish the speech of private institutions based on the specific content of that speech.
Ironically, this is exactly what conservatives warned that the Obama administration was up to when it questioned the tax-exempt status of some conservative groups. (Investigations found no wrongdoing, though the Trump administration settled lawsuits over the matter.) Trump doesn't have some secret agenda he's hiding, though: He's very plain about it.
The ICE order regarding international students fits with the White House's long-running effort to tighten legal immigration, spearheaded by Miller, but that decision and Trump's latest tweet also fit together as part of a war on higher education. They come in the context of what appears to be a major realignment in the electorate. Historically, white, college-educated voters were the core of the Republican base. Every GOP candidate from Dwight Eisenhower in 1956 to Mitt Romney in 2012 won that group.
Now it is deserting the Republican Party. Exit polls from 2016 showed Trump eking out a 48–45 edge among white college graduates, a major erosion. The Pew Research Center's study of validated voters actually found that Hillary Clinton won the group 55–38. (Trump made up for these losses by dominating among non-college-educated whites, historically the backbone of the Democratic Party, but now replaced in that coalition by Black voters.) Whether Trump narrowly won college-educated whites in 2016 or lost them, the shift was clearly underway. It has continued: According to a recent New York Times/Siena College poll, Democrat Joe Biden has a 28-point edge among such voters.
It's not a coincidence that as Trump and college-educated voters diverge, he's more willing or eager to attack colleges and universities. As I wrote in 2017, the beginning of the Trump administration also coincided with a huge shift in Republican attitudes, as they aligned against institutions of higher learning.
Whether the president can make much headway here, assuming he even tries, is unclear. Much depends on whether he wins reelection, because a large-scale political inquisition against colleges is unlikely to be completed and ratified by January 2021. Similarly, the ICE order seems certain to be entangled in litigation that will push it past the start of the fall semester, and it might ultimately not stand up in court. But the specter of the federal government trying to punish universities for the content of their speech is still jarring. To borrow from another context, "This stifling atmosphere will ultimately harm the most vital causes of our time."