The Pandemic Proved That Cash Payments Work
An extra $600 a week buys freedom from fear.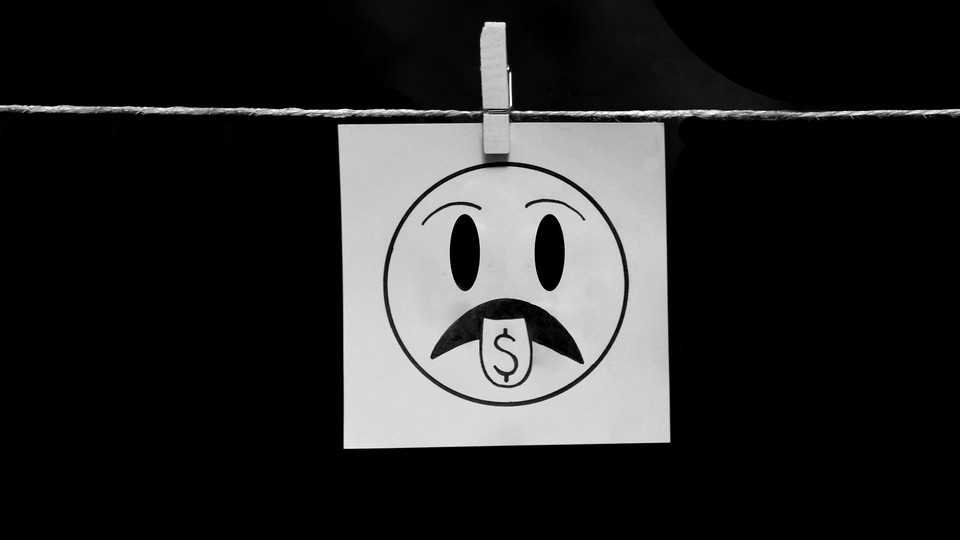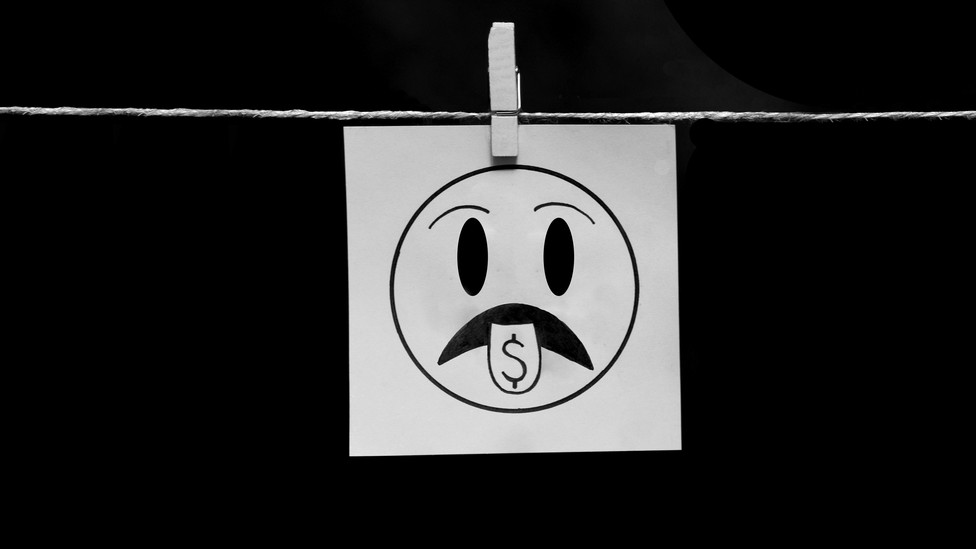 Like millions of other workers, Bridgit Fatora was facing a financial abyss. Before the pandemic hit, she was a freelance photographer and part-time nanny in Seattle. The coronavirus made both of her jobs untenable. Her photography bookings disappeared when Washington State banned mass gatherings, and the couple who employed her to watch their kid laid her off, too.
Normally, she made $375 a week for nannying and an additional $150 or so working as a photographer and babysitter. On standard unemployment insurance (UI), her income would have dropped to roughly $200 a week, not enough for anyone to live on for any kind of extended period and below the federal poverty line. But Congress's emergency legislation added bonus payments of $600 a week for UI recipients, and expanded the program's eligibility to include gig workers. Fatora did not just stay out of poverty. Her income went up to $735 a week.
"It's the first time I've been financially stable since graduating college," she told me. "I've been able to pay down my credit-card debt and have some sort of savings account, which I am going to have to use when the $600 a week goes away."
The UI bonus in the CARES Act expires at the end of July, and Congress is in the midst of a roiling debate over whether to extend it, winnow it down, or end it entirely. Democrats largely favor keeping the bonus payments in place, given the scope of the recession. Republicans have argued that, by allowing workers to stay home rather than look for jobs, the bonus is harming the recovery. White House officials are pushing for it to end, too.
But the economic evidence, as well as testimonials from Americans receiving the bonus, supports not just keeping the $600 payment, but expanding it to encompass millions more Americans. Simply giving people cash turns out to be a powerful way to protect workers during a public-health crisis, to alleviate poverty, and to empower employees to bargain with employers. Uncle Sam needs to give out a lot more.
The CARES Act's changes to the UI system were unprecedented. With 40 million Americans losing their jobs in a matter of weeks and the jobless rate soaring well above the peak hit during the Great Recession, Democrats negotiated a provision that added gig and informal workers to the system and tacked $600 a week onto the standard state payments, which are generally between $100 and $500 a week.
The effect was dramatic. The federal government prevented joblessness from turning into actual income loss for millions of families. Two in three UI recipients ended up making more than they were before with the $600 boost, with one in five workers doubling their income. And the UI expansion, along with the $1,200 onetime checks that Congress sent to most adults, at least temporarily prevented the poverty rate from increasing—an astonishing feat, given the size and scope of the economic shutdown.
In more human terms, the helicopter money and UI boost kept families in their home, with food on the table, gas in the car, and the electric bill paid. Without the UI bump, "I would have been quite screwed," Carrie Callison of Olympia, Washington, told me. She was a full-time student and a part-time receptionist in the spring, before she graduated and lost her job at a primary-care clinic in short order. Her financial aid and steady paycheck disappeared all at once. Her household, which includes her partner and her partner's young son, might not have been able to keep paying the rent, she said.
The UI payments have also helped workers transition from one part of the labor market to another. During the pandemic, tens of thousands of jobs have disappeared at bars, concert venues, airlines, and conference centers and are unlikely to return for months, if not years. George Watt of Portland, Maine, had been working as a massage therapist—a job that carries high risks and will likely be in low demand until a coronavirus vaccine arrives. "I'm pretty versatile," he told me, describing the gig work he would sometimes pick up as a gardener or a wintertime lift operator at ski resorts. But with the UI bump, he said, he had been expanding his résumé to include white-collar skills that will allow him to work at home. "I've been using this time to learn so much, to work on things like affiliate marketing and Photoshop and website design."
The UI expansion has also given workers the breathing room to wait for a good job, rather than settling for a bad fit out of desperation. The money "is allowing me to be a little bit choosier, especially with the nature of my work, where you build relationships," Brittany Griebling, a clinical social worker in Tucson, Arizona, told me. "I want a job where I can stay for several years, because picking up and moving around a lot as a therapist is problematic for your clients." She said she was making the most she had ever made while unemployed, despite having a doctorate.
In addition, the UI bump has allowed workers to stay at home when finding a job might be dangerous or otherwise untenable. Many workers I interviewed said that the fear of falling ill outweighed the trauma of unemployment. Others indicated that the UI bump had helped them negotiate the loss of their child care, another daunting barrier to finding a new gig. "I'm terrified to go anywhere to interview for a job," said Callison, who wants to work in public health. "And honestly, child care is an issue because of the virus right now. I'm not super available to take phone calls or do interviews." The boost has given workers some purchase, some bargaining power. "It has definitely made me realize that I don't want to be underpaid and underappreciated and potentially contracting a disease for a job that's only $15 an hour," Fatora told me.
More money has also given recipients space—emotional, financial, and psychological, assuaging their feelings of precarity during a time of death, disease, and civil strife. "I've lived my entire adult life without having any sort of safety net," said Rachael Cottle, a laid-off bartender in Phoenix, now the site of a massive coronavirus spike. "Just having a little bit of security takes a lot of the burden off. I know that I'll be able to pay for everything I need. It's improved my quality of life quite a bit, in terms of stress and not worrying about being homeless or not having enough to eat."
Republicans are now arguing that the benefit of saving families from homelessness and hunger is outweighed by the need to get employees back to work. They point to surveys showing that some small businesses are having trouble hiring, and argue more broadly that the government should not be supporting tens of millions of Americans with what amounts to a generous dole. "We're paying people not to work," said Larry Kudlow, the director of the National Economic Council, in a recent TV interview. "It's better than their salaries would get."
The bonus payment surely does create some disincentive for the jobless to look for work and take the first thing that comes along. But the main things preventing workers from getting a job right now are the raging pandemic, the massive recession, and the necessity for extended public-health shutdowns caused by the federal government's incompetent response to the virus. Businesses are dying; jobless workers outnumber open positions by four to one; many open positions are too dangerous for workers who are elderly, have preexisting medical conditions, or live with someone with health problems; millions of workers do not have adequate child care, with schools and daycare centers still closed; and demand for goods and services is weak across the economy. These, not the bonus payments, are the real sticking points. "I've been trying to get jobs in local government—that field, as you can imagine, has been completely decimated," Joshua Baum, a Southern California economic analyst, told me. "I had multiple interviews lined up. They all just got canceled."
Moreover, the $600 bonus payments are acting as a lifeline for the whole economy, not just individual jobless workers. Without the additional UI payments, millions of Americans would have neither jobs nor cash to spend on groceries, rent, and so on. The economic contraction would become more severe, not less. Indeed, a large body of research shows that expanded UI payments are one of the most effective recession-fighting expenditures available to the government, with every $1 in UI supporting approximately $2 in economic activity.
When the pandemic is brought under control and the economy enters a sustained recovery, lawmakers could consider shaving the payments down bit by bit, rather than having them suddenly disappear. A bipartisan group of policy experts, including Obama-era Treasury Secretary Timothy Geithner and George W. Bush economic adviser Glenn Hubbard, have put forward a proposal that would tie UI payments to the unemployment rate. Many Democrats have repeatedly pushed for such a change.
Rather than let the bonus payments end, why not expand them instead, given the success of the CARES Act? Why not use cash payments to cut the poverty rate when financial times are good? Why not support low-wage families with cash regardless of the macroeconomic circumstances? Workers' lack of leverage against their employers is an endemic problem, so why not give them more bargaining power? Why not end poverty using cash, period?
A small pilot program in Stockton, California, is doing just that. Zohna Everett got laid off from a steady job at the Department of Defense two years ago, and struggled with unemployment. Her finances became more and more tenuous. Then, the organizers of the Stockton Economic Empowerment Demonstration—a guaranteed-income program launched by the mayor's office and funded by private donations—notified her that she would receive $500 a month, no strings attached, for months on end. "I was Door Dash–ing here and there when I could, but if I couldn't put gas in the car, I couldn't do it," she told me. "My financial problems—it was all just messed up for me. I get shots in my head for migraines, so I didn't have benefits and was even more messed up. [The money] was just a blessing."
The cash tided her over until she found contract work and eventually permanent work as a production associate at Tesla. It also helped her when she contracted COVID-19 this spring, she told me. "I couldn't hardly breathe, I was suffocating even sitting up, like somebody was putting a pillow over my head," she said, describing diarrhea, extreme exhaustion, delirium, and traumatic distress caused by the illness. But not concerns about having at least some cash in the bank. The $500-a-month check from the Stockton program would come, no matter what. "Everybody's having hardship," she said. "I did not have to worry."
The ability not to worry: That is what the economy denies so many millions of workers, even when economic times are good. Freedom from fear is something that society should provide low-income families, especially now.