The Wide World of Socially Distanced Sports
A few creative suggestions for programming that can safely entertain a television audience during the pandemic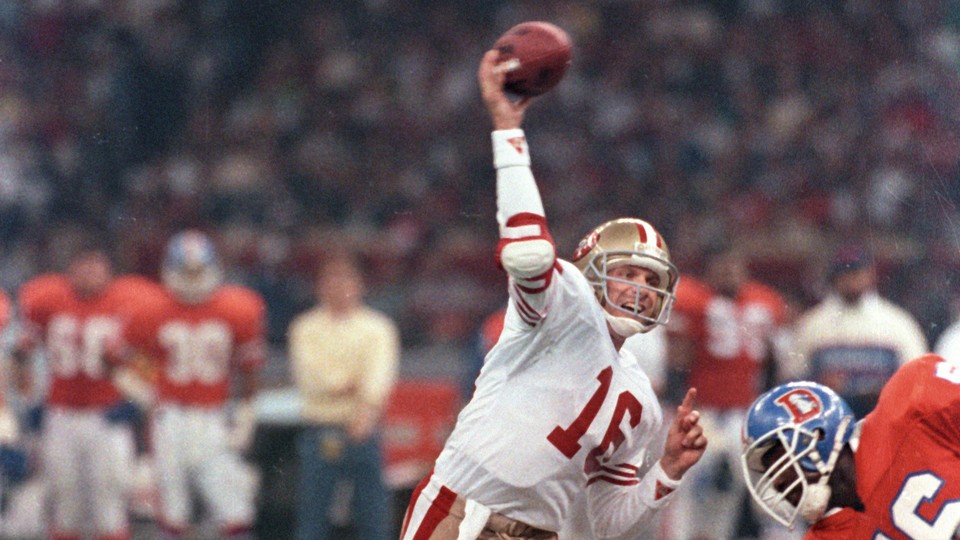 With a large part of the nation couch-bound, craving an escape from the news, a collective diversion, or family-friendly TV, the loss of live sports broadcasts could scarcely be more ill-timed. Yes, a rich archive of classic contests lives on YouTube. I've already explored great moments in basketball, tennis, and surfing. Still, I crave something that we can all watch together, even given the imperative of social distancing and contractual obstacles to current pros participating.
Perhaps ESPN, Netflix, Turner Sports, and the like can tap the nation's strategic reserve of retired athletes. Here are a few lighthearted suggestions for programming that could fill the void until our regular contests return.
Hall-of-Famers H-O-R-S-E: This shoot-out would work best with players of roughly the same era. If only two could participate, I'd choose Larry Bird and Michael Jordan. But I'd prefer a bigger field that included Magic Johnson, Reggie Miller, and Ray Allen. The order would be chosen at random, and each could participate from the NBA arena closest to his residence. We'd want Charles Barkley, Kenny Smith, and Ernie Johnson doing the commentary from their respective houses. If the contest is a success, there could be a follow-up event for 7-footers, featuring Hakeem Olajuwon, David Robinson, Shaquille O'Neal, Arvydas Sabonis, and Kareem Abdul-Jabbar. The announcers for that event would be Bill Walton, Vlade Divac, and Dikembe Mutombo. (I wrote this on Friday, but reality has again outpaced me; ESPN reports that the NBA is working on a version of this idea involving current players.)
Tennis-Icon Ping-Pong: If I wanted to see Andre Agassi and Pete Sampras play tennis right now, plenty of classic matches are available for viewing. So what I'd rather see, if they're up for it, is a table-tennis match. A regulation table is nine feet long––enough for social distancing! Of course, this lends itself to a whole tournament of rivals. And I'd round out the first group with Boris Becker playing Stefan Edberg, Jimmy Connors against John McEnroe, Chris Evert taking on Martina Navratilova, and Monica Seles battling Steffi Graf.
Balls and Strikes: Bob Costas should host this series, in which he could curate memorable at-bats in Major League history and convene the pitcher and hitter via Zoom to discuss what they were thinking, pitch by pitch, as they rewatch old footage. Episode 1 would feature Kirk Gibson and Dennis Eckersley.
Joe's Best Friend: In this 12-episode reality show, Joe Montana gets a dog, trains it to catch a Frisbee, and squares off in an NFL stadium against a series of other retired quarterbacks, who compete to see if they can best him at throwing the Frisbee to a shaggy-haired receiver. Pass protection would be handled by a rotating cast of guest athletes chosen by Deion Sanders, who could join Jerry Rice doing commentary. In keeping with my Gen X generational bias, I'd suggest John Elway for the first episode.
eFight Club: This foray into e-sports would feature Joe Rogan doing color commentary as Mike Tyson plays a series of celebrity guests at their choice of Street Fighter II or Mortal Kombat. Early appearances via satellite would include Ronda Rousey, Chuck Norris, Laila Ali, Sylvester Stallone, Evander Holyfield, Sarah Silverman, Ralph Macchio, Sugar Ray Leonard, and Seth Rogen.
Send your own programming ideas to conor@theatlantic.com if you'd like to share.