2020 Time Capsule #15: 'Liberate'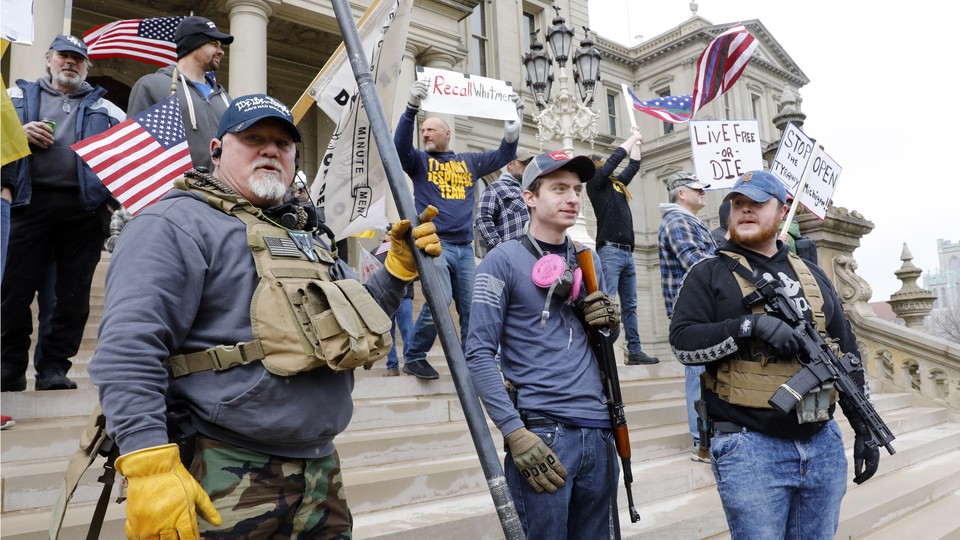 Editor's Note:
This article previously appeared in a different format as part of The Atlantic's Notes section, retired in 2021.
On Friday, April 17—yesterday, as I write—Donald Trump sent out three tweets that were unusual even for him. They followed angry protests by groups objecting to the shut-down orders in several states; news photos showed many of the protesters wearing Trump hats, many carrying weapons, and some with Confederate flags.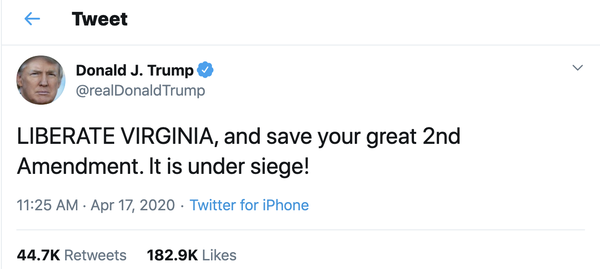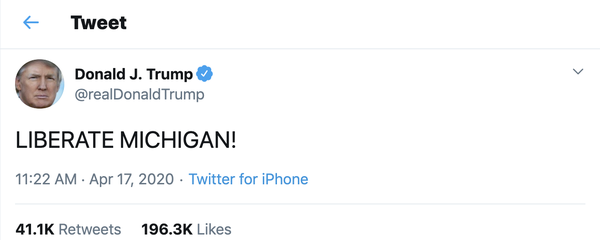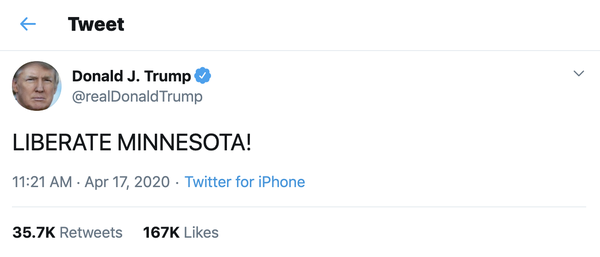 Why is this spate of tweeting notable?
All this during the week when total U.S. deaths from the coronavirus crossed the 35,000 line, and, for the first time in U.S. history, every state in the nation was officially subject to a federal "major disaster" declaration.