The First Novelist Accused of Cultural Appropriation
Reflections on my father's novels The Confessions of Nat Turner and Sophie's Choice, in the age of American Dirt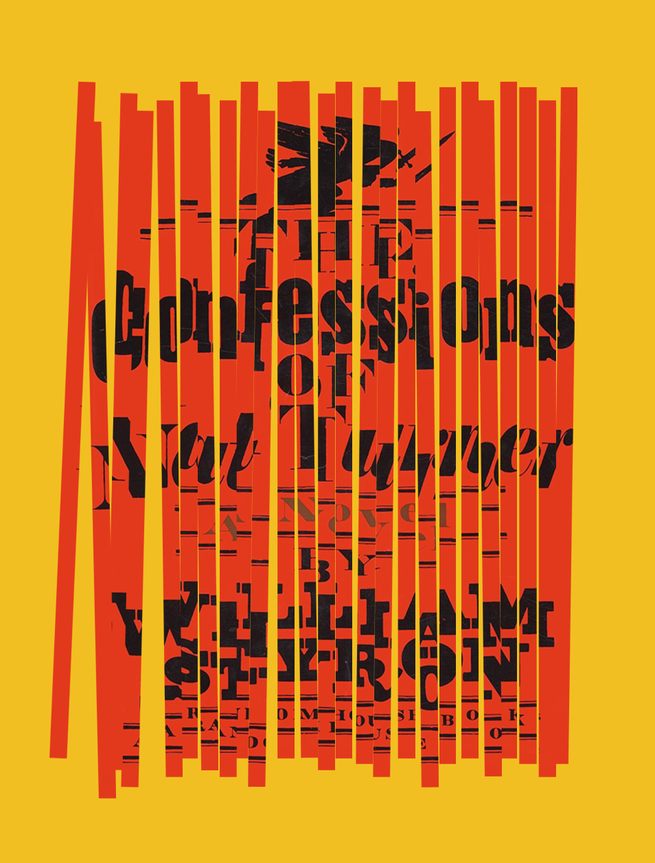 ---
A couple of news cycles ago, I came upon a Facebook post about the Jeanine Cummins novel American Dirt that hit close to home. Although the book had debuted at No. 1 on the New York Times Best Seller List, criticism was raining down from all corners: It wasn't good. It wasn't realistic. It wasn't deserving of the money and advance praise that had been heaped upon it. Above all, Cummins was being called out for appropriating the immigrant experience, and for worrying that she might not be "brown enough" to tell the story but doing it anyway. In the Facebook post, a friend said she found the charges leveled against Cummins "frightening." "After all," she wrote, "William Styron wasn't a female Holocaust survivor."
No, he sure wasn't. In addition to being my father, William Styron was a literary lion of the sort that roamed the cultural savanna in the mid-20th century. His stature, and his privilege as a white man, gave him cover when he created the tragic namesake of his 1979 novel, Sophie's Choice. My father expected some blowback: "The next few months are going to be very lively," he wrote to my sister after getting an earful from the critic Harold Bloom. Jewish critics, in particular, detected strains of anti-Semitism in a Holocaust novel whose heroine and creator were both Gentiles. But the book garnered overwhelming praise—Sophie's Choice was, by most accounts, a very good novel—and the trouble soon died down.
I suppose you could call it luck. The political doldrums during which the book arrived certainly eased its passage. But the creation of Sophie's Choice was nevertheless an act of stunning audacity from a novelist who'd been down this road before: A dozen years earlier, my father had published The Confessions of Nat Turner, told from the point of view of the African American preacher who led a four-day slave rebellion. With the possible exception of Harriet Beecher Stowe, my father was the first novelist in modern history to be accused of cultural appropriation. That experience, and what he made of it, reflects complicated truths about mid-century American culture, and maybe offers some guidance for our own contentious times.
Sixty years ago, William Styron began writing a story that had long been on his mind. Like many white Americans who grew up in the Jim Crow South, my father remembered with profound discomfort both the rank cruelty and the utter strangeness of that apartheid system. On a football trip in elementary school, he came upon a roadside plaque marking the site of a violent slave rebellion that had killed at least 55 people. The cataclysmic episode had occurred near his home in the Virginia Tidewater region, but he had been told almost nothing about it. After college, my father moved north to pursue a writing career, but he knew that someday he'd return, creatively, to the scene of the crime, and to its leader, Nathanial "Nat" Turner.
Styron was a wildly ambitious writer. It was no accident that he decided to take on the Nat Turner story at the most caustic moment in American race relations since the Civil War. The South my father fled was, by the early '60s, well beyond the powder-keg stage of conflict; several years earlier, the Supreme Court's Brown v. Board of Education decision had unleashed a segregationist offensive across the region. Black citizens were mobilizing—with bus boycotts and lunch-counter sit-ins and enrollment in schools where they were still entirely unwelcome. But, guided by Martin Luther King Jr., the movement remained committed to nonviolence, interracial diplomacy, and cross-cultural understanding. "Love is the only force capable of transforming an enemy into a friend," King averred.
My father, gimlet-eyed but hopeful, wrote the early sections of The Confessions of Nat Turner during this period. In the fall of 1961, he and my mother invited James Baldwin to live in their guest cottage in Connecticut. Jimmy was short on cash and working to finish both a novel, Another Country, and a nonfiction essay that would become The Fire Next Time. After their labors, the two men would stay up late talking about literature and politics and the world beyond the New England woods. My father was working through ideas, struggling with the decision to fictively enter into Turner's mind. Not only did Jimmy approve of the approach, but, as my father would write years later, "it was his encouragement—so strong that it was as if he was daring me not to—that caused me finally to impersonate a black man." The only extant record my father had to work with was the original jailhouse "Confessions," a slim volume of Turner's words transcribed at the time by a local white lawyer. In it, the rebel comes off as a madman, vainglorious and delusional. My father sought to humanize him, fashioning a protagonist who was righteous but also beset by contradictions. Some of the character's attributes—intellect, courage, authority—aligned with the legend that had made Turner into a folk hero. Other inventions—a brief homoerotic experience, his passion for the young white woman who was his only murder victim—were quite a bit more provocative. They were also, by my father's lights, justifiable; in a realistic portrait, the unexpected and the inevitable are often two sides of the same coin.
By the time my father laid down the final words of Nat Turner, in January 1967, race relations in America had moved into another gear. Malcolm X was dead, the Civil Rights Act of 1966 was dead, and Huey Newton and Bobby Seale were organizing a neighborhood-watch group that would become the Black Panther Party. Stokely Carmichael, the chairman of the Student Nonviolent Coordinating Committee, had begun promoting a new phrase in response to what he recognized as the country's "psychological conflict" over black self-determination. "We gonna use the word Black Power," he told a passionate crowd at UC Berkeley, "but we are not goin' to wait for white people to sanction Black Power." In a rebuke to white allies, Carmichael insisted that "black people must be seen in positions of power, doing and articulating for themselves." If white America continued to interfere or obstruct black America's objective, "move over," Carmichael warned, "or we're goin' to move on over you." The civil-rights movement, it seemed, had a new prophet, and loving enemies into friends clearly was not his bag.
My father no doubt heard Carmichael's words. But he had no idea what they signaled for him personally. Through much of 1967, he was at ease, enjoying the swell of prepublication buzz for Nat Turner. The Book-of-the-Month Club (the Oprah's Book Club of its time) paid my father the highest price for a novel in the company's history. The paperback, serial, and foreign rights sold in a frenzy. Hollywood came calling. That July, when riots erupted in Newark, New Jersey, and in Detroit, newspapers asked him to help white America understand what was happening. By October, when the first reviews appeared, Nat Turner was a juggernaut. "Magnificent," The New York Times declared. "A new peak in the literature of the South," Time wrote. "It will endure as one of the great novels by an American author in this century," the Los Angeles Times predicted. In November, my father was awarded an honorary degree by Wilberforce University, a historically black institution in Ohio. The experience was uplifting and emotional, one he often described as among the most meaningful of his adult life.
As a writer, my father owned the risks he took. An aerialist doesn't blame the weather when he decides to perform in heavy winds. Still, it's easy to see how all that early publicity might have worked against him. And how the same racial inequities that made Nat Turner relevant when it was published also contributed to its troubles.
In the late '60s, there were almost 2,000 daily U.S. newspapers and dozens of literary-minded magazines. But with the exception of John Hope Franklin in the Chicago Sun-Times, no black writers were invited to critique Nat Turner in any major national publication. Worse, perhaps, were the reviewers who used their platform to condescendingly explain the novel's virtues. Arguing for my father's unique qualifications in The New York Review of Books, the literary critic Philip Rahv wrote:
Only a white Southern writer could have brought it off. A Northerner would have been too much "outside" the experience to manage it effectively and a Negro writer, because of a very complex anxiety, not only personal but also social and political, would probably have stacked the cards, producing in a mood of simmering rage and indignation, a melodrama of saints and sinners.
The first signs of black dissent appeared by the new year. Articles in, among other publications, The New Leader, The Negro Digest, and Freedomways condemned the novel and the white media that endorsed it. Around the same time, an ugly spat erupted in The Nation between my father and the Marxist scholar of African-American history, Herbert Aptheker. (They both behaved like self-important assholes.) In February, The New York Times ran the first of several pieces exposing an angrier vein: "Styron's Nat Turner, the house nigger," declared the professor Michael Thelwell, "is the spiritual ancestor of the contemporary middle-class Negro … [the] type with whom whites including Mr. Styron feel most comfortable." The writer William Strickland groused that the novel was "the worst thing that's happened to Nat Turner since he was hanged." My father's critics took issue with the book's dialect and character development, with what he put in (a master who teaches Nat to read, motive for the rebellion separate from bondage) and what he left out (a black wife, unyielding conviction). But probably his greatest crime, as my father reflected 25 years later in an essay for American Heritage, was "apparent from the book's first sentence: How dare a white man write so intimately of the black experience, even presuming to become Nat Turner by speaking in the first person?" In June 1968, the backlash reached its zenith when Beacon Press published William Styron's Nat Turner: Ten Black Writers Respond. The book generated its own front-page notices, and kept the Nat Turner dispute alive well into the summer.
To say my father was pained by the experience would be an understatement. He went forth gamely at first, confident that he could defuse the situation simply by explaining his motives. He was a novelist, not a historian, with an intention to transcend facts in the interest of thematic weight and moral inquiry. But the anger he encountered was unrelenting, reflecting a national mood that went well beyond the parameters of bookstore chitchat. Even the ironic commentary was too hot to touch—at a panel in New Haven, a black man dressed down my father, then said to his companion, "Man, I wish LeRoi Jones had written that book!" In old film clips of the period, my father seems largely unruffled by the attacks, but his self-possession belied a thin skin. It took effort for him to both hear the reasonable criticism about the book and rise above the ad hominem attacks. As for the charges of racism, they were devastating. For someone like my father, really for all white people who believe deeply in a just moral order, there is perhaps no more punishing sword. Eventually, when his defenses appeared bootless, he went back to his desk and left the book to speak for itself. Ten years later, he emerged with Sophie's Choice. My father had seen the flags. But that didn't mean he was going to stay in his lane.
Lately I've been wondering what would have happened to my father, who died in 2006, had Nat Turner appeared today. The parallels between the sociopolitical crisis of the '60s and that of the Trump era are both obvious and many. Still, I suspect that whatever battering Jeanine Cummins has taken for American Dirt, my father would be in for double. I never could get him interested in the internet; his grandchildren would probably have to explain tweetstorms, hashtag campaigns, the outrage culture that would undoubtedly seek to bulldoze him into literary obscurity. Whether or not he'd be buried by the effort is hard to say. The Confessions of Nat Turner won the Pulitzer Prize in '68, but was passed over for the National Book Award by a panel of judges who quailed at the vitriol. An organization was formed with the express purpose of keeping the film adaptation—at one point slated to star James Earl Jones—out of production, and succeeded. Today, the novel is still revered by older generations, yet you will find it on few college syllabi in any recent decade. Its fragile place in the canon, then, rests on a few key assets—chief among them that Nat Turner is a work of literature in the most positive sense of the word. Even my father's harshest critics were willing to praise the book's beauty and depth and, grudgingly, its celebration of our shared humanity. Some serious backup also hasn't hurt. Beyond the enthusiasm of a new generation of black thought leaders such as Henry Louis Gates Jr. and Spike Lee, nearly every edition of Nat Turner since the first bears the words of my father's friend and defender James Baldwin: "He has begun the common history—ours."
The novel's greatest strength, though, might be the very thing that would ensure its destruction today: the author's arrogance. Only a writer as assured as my father could have weathered the firestorm and gone back for more. It was the arrogance of a privileged white man, for sure, safe on a pedestal the era provided him. But he also took the imperative stance of a serious artist. Regardless of gender or race, serious artists labor beyond the call of the censor because they know their work is valuable and humane, and because they must. Nothing legitimizes a legacy like continuing to build on it. This isn't an argument for unchecked entitlement. The 21st century should, and may well, bring to heel the worst of my father's breed. But we can still celebrate, and even internalize, some of the chutzpah that gave them command for so long.
Since American Dirt, plenty of wisdom has been dispensed not just on the matter of who can tell other people's stories, but how it should be done. Sensitively, of course, and without stereotypes or presumption. By rooting your narrative in truth and checking your facts. To these prescriptions, my father might add a couple more, in line with something Hannah Arendt told him when he expressed his worries over whether he could tell the story of a concentration-camp survivor. "An artist creates his own authenticity," she said. "What matters is imaginative conviction and boldness, a passion to invade alien territory and render an account of one's discoveries."
In other words: Don't be an asshole, but do it anyway.