The Routines That Keep Us Sane
More than most, writers have experience with what the poet May Sarton called "a limbo that needs to be patterned from within," and they provide us with some relevant case studies in how to weave that pattern.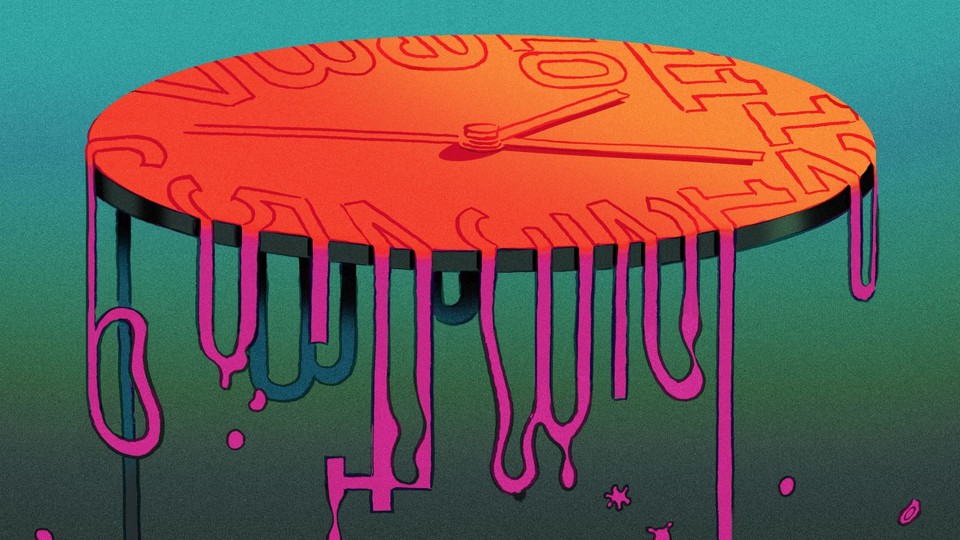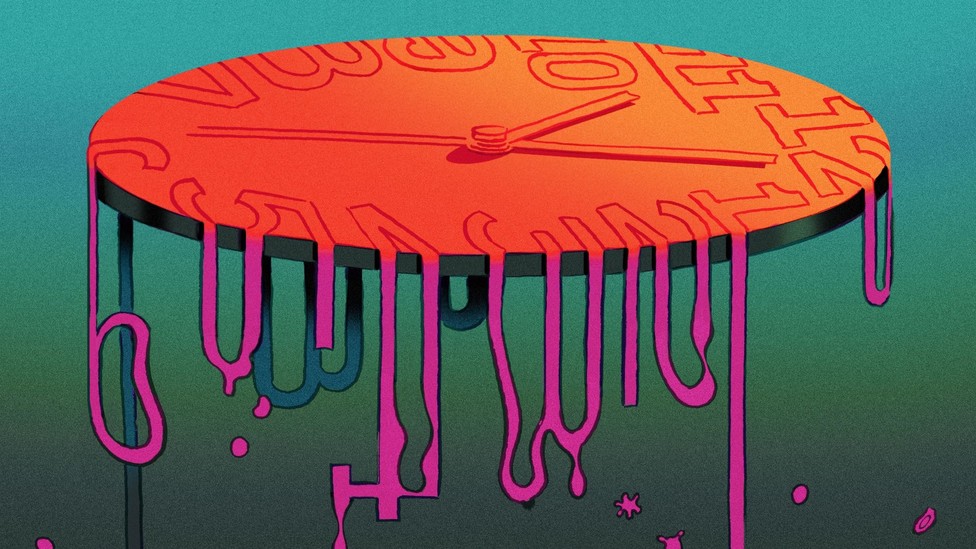 In an 1892 lecture, William James laid out his idea of perfect unhappiness. "There is no more miserable human being," he said, "than one in whom nothing is habitual but indecision, and for whom the lighting of every cigar, the drinking of every cup, the time of rising and going to bed every day, and the beginning of every bit of work are subjects of express volitional deliberation." Now that social-distancing measures have been adopted worldwide in response to the coronavirus pandemic, many people are suddenly finding themselves in the position that James so dreaded. Long-established routines are being swept away faster than cartons of shelf-stable almond milk at my local Sprouts. Whole sections of the day that previously ran on blissful autopilot now require conscious decision making and the reluctant hand cranking of dusty willpower. If you're anything like me, the lockstep procession of showering, dressing, and breakfasting that was once packed into an hour (or less!) before work can now easily stretch until midday—and then things really go downhill. As Balzac wrote in 1830, "The days melt in my hands like ice in the sun."
For some, the evaporation of normal routines may be liberating. But based on my Twitter feed, at least, many are finding the experience disorienting, if not profoundly destabilizing. This isn't surprising. Not only do routines allow us to substitute habit for willpower and put crucial chunks of the day on autopilot (freeing the mind, as James once noted in his diary, to "advance to really interesting fields of action"); they naturally create and enforce boundaries between work and home, between our professional and private selves. They are also emotional regulators. For the moodier souls among us, routines create a well-worn groove for our mental energies and prevent squalls of anxiety, irritation, or sheer indolence from dominating our days.
More than most, writers have experience with what the poet May Sarton called "a limbo that needs to be patterned from within," and they provide us with some relevant case studies in how to weave that pattern. Last week, I picked up a copy of Sarton's 1973 Journal of a Solitude, which speaks eloquently on the urgency of order. "I go up to Heaven and down to Hell in an hour, and keep alive only by imposing upon myself inexorable routines," Sarton writes in the first entry. She returns to this theme throughout the journal. After experiencing "a frightful attack of temper, of nerves, of resentment against X [her lover], followed by the usual boomerang of acute anxiety," she writes,
I have been thinking about the fact that, however terrible the storms may be, if one's life has a sufficiently stable and fruitful structure, one is helped to withstand their devastating aftereffects. For most people their job does this—provides a saving routine in time of stress. I have to create my own to survive.
Sarton's self-imposed routine was simple, "a kind of fugue of poetry, gardening, sleeping and waking in the house," adjusted slightly to the seasons. She was far from the only writer to find that an inviolable schedule saved her from emotional distress. "A modern stoic," her fellow poet W. H. Auden once observed, "knows that the surest way to discipline passion is to discipline time: decide what you want or ought to do during the day, then always do it at exactly the same moment every day, and passion will give you no trouble." Virginia Woolf, another writer prone to storms of depression, "structured her working life by self-imposed routines which were essential to her," the biographer Hermione Lee has written. Ditto Woolf's fellow British novelist Henry Green, who went into the office of his family's manufacturing business every day despite having an inherited income that would have allowed him to write full-time; as the biographer Jeremy Treglown has noted, Green "feared his own volatility and often referred to his need for habitual routines to keep him sane."
For writers, the axis of these routines is ambitious creative work. Though this fact comes with its own frustrations—"Sometimes I don't understand why my arms don't drop from my body with fatigue, why my brain doesn't melt away," Flaubert complained while writing Madame Bovary—the work anchors each individual day. It also ties the days together into what Eudora Welty called "one long sustained effort." For her part, Welty was less interested in creating the perfect daily routine than in achieving that larger sense of flow. "It's the act of being totally absorbed, I think, which seems to give you direction," she said. "The work teaches you about the work ahead, and that teaches you what's ahead, and so on. That's the reason you don't want to drop the thread of it. It is a lovely way to be."
Finding that thread in the midst of a global pandemic is, of course, a challenge of a different order. Even highly productive writers are feeling unmoored at this moment. As the novelist Curtis Sittenfeld wrote on Twitter recently, "'Working at home' and 'working at home during a pandemic' are COMPLETELY different. Please don't be too hard on yourself if you find it hard to focus now (as I say to myself while watching episodes of Glee midday)."
Still, for many, work can be a balm in unsettling times. As a designer friend of mine said in a recent text exchange, "I find if I get to work everything else disappears for a bit." (Or as Flaubert put it, "Work is still the best way of escaping from life!") For those whose actual, paying jobs don't provide that kind of deep engagement and satisfaction, now may be the time to take steps toward finding a project or a practice that does. You certainly don't have to be Shakespeare writing King Lear under quarantine, but in the long run you may need something more nourishing than endless reruns of Glee or marathon sessions of Animal Crossing.
Looking for historical examples, I remembered the printing press that Leonard and Virginia Woolf bought in March 1917, as World War I neared its third year. Although they had been contemplating their own printing operation for a while, and had hoped to enroll in formal instruction, in the end it was an impulse purchase: Gazing into the window of the Excelsior Printing Supply Company in Holborn one afternoon, they decided to go inside and buy a handpress and a how-to booklet. They improved quickly over the ensuing months, and found the slow, laborious process—of setting and inking the type, printing and folding and binding the pages—intensely therapeutic. It was the fiddly manual process of hand-printing books as much as her writing that helped Virginia maintain her fragile equilibrium during the final stretch of the war, when, as she wrote, "I was creeping about, like a rat struck on the head, & the aeroplanes were over London at night, & the streets dark, & no penny buns in the window."
By finding a project that replicates some of this feeling of utter absorption, I suspect that many people will find themselves naturally falling into new routines. These routines may even prove better suited to their temperaments than those imposed from without by work hours, school schedules, and the like. The change itself may also be galvanizing. In Thomas Mann's The Magic Mountain, the narrator observes, "We know full well that the insertion of new habits or the changing of old ones is the only way to preserve life, to renew our sense of time, to rejuvenate, intensify, and retard our experience of time—and thereby renew our sense of life itself."
Until these new habits take shape, however, let's all be sure to pause and simply try to take in this moment. As the composer and writer Allen Shawn noted in his memoir of agoraphobia, Wish I Could Be There, "Our routines inure us to the strangeness of the world." The world is very strange right now, and also quite frightening. It is natural to want to fall back on familiar routines or invent new ones in an effort to shield ourselves from so much uncertainty. But too much routine may prevent us from seeing this moment for what it is, and may short-circuit our ability to come up with creative solutions and new systems for living. Letting ourselves feel adrift now may allow us to take proper action later.