All the Coronavirus Statistics Are Flawed
Are we winning the war against COVID-19? In the fog of pandemic, we simply don't know.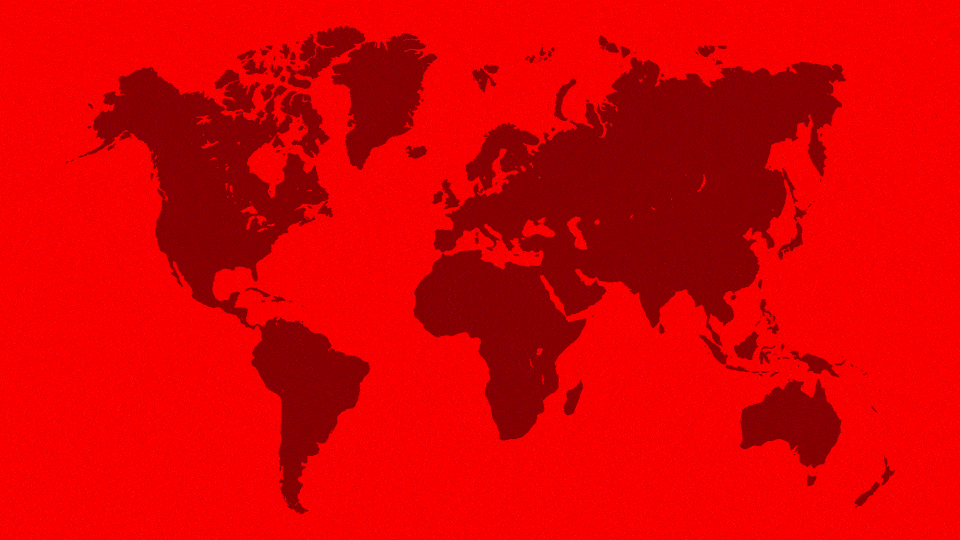 This is war.
That is the clear message from governments around the world that have locked down their populations and ordered businesses shuttered. It is the new reality for corporations that are repurposing their facilities to manufacture ventilators, masks, and hand sanitizer to beat back the coronavirus. It is the battle cry of celebrities—and legions of less famous people—urging their fellow citizens to sacrifice their social lives for the common good.
Many people will want to know in the next few weeks how the war effort is going. Are infections still rising exponentially, or are we flattening the curve? Is the economy headed for another depression, or are we poised for a swift bounce back? In short: Are we winning?
The frustrating answer is that we don't know—and we might not know for a while.
Many of us have heard of "the fog of war," a term coined by the 19th-century Prussian military writer Carl von Clausewitz. It refers to the idea that war is often conducted in a haze of uncertainty: Militaries do not fully understand either their enemy's threat or their own capacity to combat it.
What we're experiencing now is the fog of pandemic. The officials tracking COVID-19 are swimming in statistics: infection rates, case-fatality ratios, economic data. But in these early stages of the fight against the coronavirus, these figures each have their own particular limitations. We are already seeing how, in the haze of confusing data, political leaders are trying to marshal that uncertainty to override the advice of public-health experts. Indeed, President Donald Trump seems eager to seize on anything that can justify his push to reopen public life in mid-April, perhaps while daily cases are still increasing.
To better identify both optimistic propaganda and useless pessimism, it's important to see the limitations of the data we have before us.
Let's start with the health statistics. A quick glance at available data in America will show coronavirus infection rates rising at a terrifying clip. In the U.S., the number of total confirmed cases is doubling every three days—quicker than in Italy, France, or the U.K.
But we have to be careful about drawing hard conclusions from that one statistic. Confirmed cases are a function of confirmed tests. After a tragically late start, U.S. testing capacity has doubled in the past week. Is the U.S. currently experiencing rapid growth in coronavirus cases, or rapid growth in coronavirus testing, or both? The answer should sound familiar: We don't know yet, and it will be a while before we do.
Other metrics used to gauge the scale of the outbreak, such as hospitalizations and deaths, have their own limitations. Not all states are reporting hospitalizations, and once hospitals are full, additional cases might not show up in reported figures. Death statistics are also a function of case-by-case diagnosis and cause-of-death methodology. Many deaths due to COVID-19 may have been—and many more may continue to be—misdiagnosed as the result of pneumonia or another respiratory ailment.
With time and increased testing, the state of this outbreak will come into focus. But leaders should be humble, and citizens must be patient, about the fact that no single metric is gospel right now. Even many health statistics taken together can offer at best an incomplete picture of the scope of the crisis.
The economic front is equally murky. Predictions among investment banks for the second-quarter change in GDP range from a 12 percent decline (Bank of America) to a 30 percent decline (Morgan Stanley). That's not a sign of economists having an informed debate. It's a sign that economists have no idea what's going on.
And how could they? This sudden-onset recession has no precedent in American history. Our economic tools are not designed to quickly and accurately measure this kind of abrupt devastation.
One example is the official unemployment rate. The Bureau of Labor Statistics will publish on April 3 its first estimate of March unemployment. You might expect that this official report will finally offer clarity on the economic picture in the U.S.
Don't get your hopes up. According to the Cornell economist Erica Groshen, the report will tell us practically nothing about what happened in the second half of March. "The initial BLS surveys are conducted the week of the 12th of each month," she told me. "So in April we will get an estimate of the unemployment rate from the week of March 12."
March 12 was the Thursday before many states and cities announced, the following Sunday, that they would be closing all restaurants and bars. The economy in the first two weeks of March was entirely different from the economy in these past two weeks of March. We won't have an accurate picture of the March unemployment rate until the BLS releases its next revision, in May, an eternity in pandemic timekeeping.
Economists are also focused on the number of new people filing to receive jobless benefits—a statistic called "initial claims." Economists broadly anticipate the highest initial-claims figure in history.
But that figure, too, might not initially reflect the depth of the crisis. State unemployment websites have been crashing as the numbers of applications surged to about three times greater than their previous record. To accommodate the historic increase, states are extending hours of operation and shifting government employees from other jobs to answer questions and process applications.
While official figures are slow, unofficial figures are pouring in from survey companies and online dashboards. Polls from SurveyUSA and NPR/PBS suggest that millions of people have already lost their jobs. Homebase, an online payroll and scheduling processor, reported that one in four businesses had stopped operating altogether.
"The big question is, 'When will we know more?,' and the answer is: It depends," says Justin Wolfers, an economist at the University of Michigan. "On the financial side, we'll see immediately if there's a cascading catastrophe, because you'll have a breakdown in credit markets. On the business side, we'll see hints, like bankruptcy numbers, throughout the next few months. But on the consumer side, we might not really know where we are until the virus is beaten." In fact, the Bureau of Economic Analysis doesn't publish its first estimate of second-quarter GDP growth, which includes estimates of consumer spending, until July.

The U.S. is fighting a war with extreme uncertainties. It may be weeks before we know whether we are flattening the coronavirus curve, and months before we know what kind of economy we'll have in the second half of this year. But if one thing is clear, it's that American leaders cannot afford to wait around until public-health and economic data offer an exact picture. Every day that Congress debates a relief package might be the day when thousands of families run out of food and hundreds of companies verge on bankruptcy. In the fog of pandemic, action must come before perfect information.