2020 Time Capsule #6: The Press Conference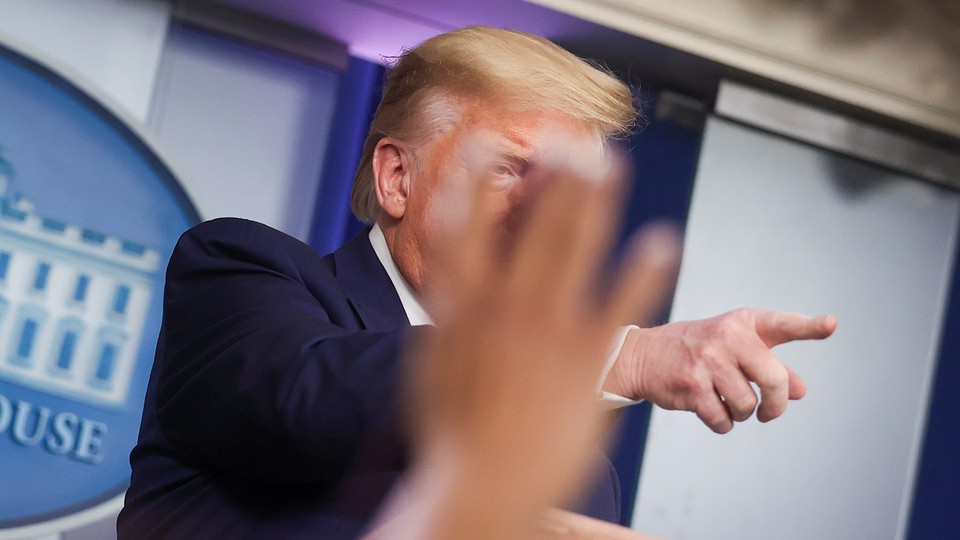 Editor's Note:
This article previously appeared in a different format as part of The Atlantic's Notes section, retired in 2021.
These things were notable about yesterday's installment of what has become the regular daily White House briefing on the coronavirus pandemic:
---
Update: As I write I see that Jay Rosen, at his Press Think blog, has come to the same conclusion about live event coverage. His item covers many other steps in what he calls "emergency mode" handling of Trump, but on live events he says:
Switching to emergency mode means our coverage will look different and work in a different way, as we try to prevent the President from misinforming you through us….

We will not cover live any speech, rally, or press conference involving the president. The risk of passing along bad information is too great. Instead, we will attend carefully to what he says. If we can independently verify any important news he announces we will bring that to you— after the verification step.
I agree with that, and with Rosen's conclusion, addressed to readers:
We feel we cannot keep telling wild and "newsy" stories about the unreliable narrator who somehow became president. Not with millions of lives at stake. We have to exit from that system to keep faith with you, and with the reason we became journalists in the first place