My Hometown Is Being Ravaged by the Coronavirus
My friend in Wuhan messaged me: "Don't come back for Chinese New Year."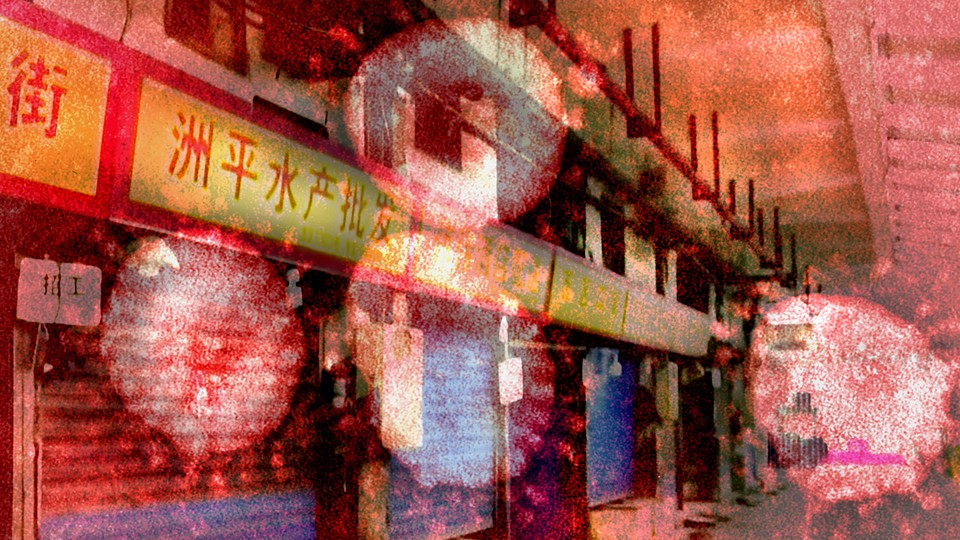 Thirteen years ago, I left Wuhan to study journalism in Beijing. Perched along the Yangtze River, Wuhan is the industrial hub of central China, but for a city of 11 million people, it is rather uneventful. I never thought one day my hometown would be in the national and international spotlight. I certainly didn't foresee how a public-health crisis like the coronavirus outbreak would unravel the city, and how helpless I would feel from afar.
On January 17, I first heard about people in Wuhan falling ill from the coronavirus. News reports showed workers in white protection suits disinfecting the Huanan Seafood Market, near a major train station. I was finishing a long work trip in Ethiopia, and I had been looking forward to going home over Chinese New Year. I get a chance to see my entire family just once a year, and I wasn't going to let some virus stop me.
I knew the situation had gone very wrong when I heard from my childhood friend Miaolin Sun. We went to middle school together on the edge of Wuhan. She'd nicknamed herself "Smiley," rightfully so, for her eternal positivity. On January 20, she messaged me a firm warning: "Don't come back for Chinese New Year."
Smiley and her 54-year-old mother developed coldlike symptoms on January 13. Her mother had gone shopping at Hanzhengjie, the city's biggest wholesale market, and played mah-jongg with her friends. By January 17, she'd had a high fever.
Smiley and her mother had CT scans that showed infection in their lungs. Smiley, still extremely organized like she was when she was in middle school, quickly sent her 1-year-old son to her aunt's, moved to a hotel to self-quarantine, and took her mother to the hospital. She also began keeping a diary.
On January 22, I messaged her: "If anyone can make it through this, I know it's you. Be brave and be strong."
"I've done everything I could to eliminate risks of infection at home. I've spent 24 hours at the hospital trying to get my mother a bed," she responded. "I'm scared surrounded by so many people coughing with fever, but I'm the only one who can take care of my mother at this point."

On the same day, I decided to take her advice and cancel my trip to Wuhan. Immediately, I thought of all of the things I would miss at home: giving red envelopes to my nieces at family reunions; tasting my grandma's lotus-root-and-ribs soup; taking my mom to a movie; cooking with my dad; and gobbling down bowls of Wuhan's hot dry noodle, everyone's favorite breakfast of noodles smothered in hot oil and sesame sauce.
But I mostly feared for my family and friends. The coronavirus was wreaking havoc in Wuhan. By then, at least 25 people had died and more than 800 had been infected as the outbreak continued to spread across China. What baffled me was how quickly the infected number had gone from a few dozen to several hundred. I wondered if things were more serious than the government was letting on.
I posted in a previously dormant high-school-alumni group: What's going on with the virus? Are the numbers what the government says they are? The group exploded with messages. One classmate said his wife and mother had been hospitalized. Another said her father was ill and needed a bed. A classmate who's a doctor said medical staff had received orders to skip the holidays and go back to work.
On January 23, Wuhan announced a complete lockdown, suspending all public transportation, including buses, ferries, flights, and trains. A panic started brewing among family and friends.
Smiley sent me pictures of hopelessly long lines at a Wuhan hospital. "Oh my God, there are so many people," I commented. "Doesn't standing in lines like this make it easier for people to catch the virus?"
She responded with pictures of herself wearing a pair of sleeve covers, plastic gloves, and three layers of surgical masks while holding her and her mom's X-ray results. "There's nothing we can do," she answered, still relatively composed. "Tomorrow I'm going to add a raincoat on top of my down jacket. I tried to get a pair of goggles too, but they were out of stock."
In the meantime, the Wuhan government was in the national spotlight for mishandling the outbreak: Instead of warning people earlier, officials had decided to sit on the news and wait for orders from above. Eventually, though, the reality of the situation became impossible to hide. Doomsday scenes emerged online. Streets were bleak and eerie as people took cover at home.
Those who were sick swarmed to the hospitals, where halls and waiting areas were packed. Smiley sent me videos of patients shouting and venting their anger, while others cried in despair. In the press and on social media, I saw doctors and nurses, clearly overworked and under extreme stress, trying to calm people down while doing their jobs with limited protection gear. Medical resources were in short supply: There were simply too many sick people and too few beds.
Amid the growing health crisis, the government converted Wuhan No. 9 Hospital, where Smiley and her mother were, into a fever clinic dedicated to patients with coronavirus symptoms. To avoid further infection, the city decided that only designated hospitals could take fever patients, which made No. 9 Hospital even more crowded. New potential cases arrived so quickly that nurses were asking people who were less ill to vacate their beds.
In the hospital diary Smiley kept, she wrote on January 23: "Mom's temperature is at 38.5 Celsius. She's becoming more and more frail with stuffy chest and short breath. Wuhan is in a lockdown and we are all alone."
"I whispered to my mom, 'You will not leave this bed unless they personally remove you,'" Smiley wrote. "That hospital bed was our lifeline."
A 22-year-old nurse took Smiley up and down the stairs looking for a new bed while patients were being cleared out for more space. She was from Xianning, a small city outside of Wuhan. "She didn't wear any protection gear, just a surgical suit," Smiley wrote in her diary. "She was practically running 'naked.' I asked her if she was scared. She said, 'Of course.'"
While the number of infected cases multiplied around China, I struggled to fall asleep at night in rural Addis Ababa, where I was working. News flashes lit up my phone every few minutes.
I sent my parents updates on the coronavirus from sources I trusted as frequently as I could, almost to scare them into better protecting themselves. Panic seeded lots of misinformation on social media, and I was worried that what people were absorbing from the Chinese media wasn't the full truth. It didn't help that my dad, a macho man, believed in fate more than protection, or that as a filial son, he never said no when my grandma with Alzheimer's demanded to go for a walk for fresh air.
January 24 was Chinese New Year's Eve, when hundreds of millions of people usually sit happily with one another around feasts. I called my mom in a poor-quality video chat. My dad, my mom, and my aunt had three dishes on a sofa table watching TV. My dad said: "Don't worry. We canceled all celebrations."
On the same evening, Smiley was with her mom in the hospital, where doctors had moved her to a temporary space with beds for those who were sick, but not critically ill. She wrote in her diary, "Mom loves to look beautiful and polished. Tomorrow is the Chinese New Year's Day, so I cleaned her body with a towel. She needed to rest a few times just to change into new thermals."
Outside the hospital, the panic was still spreading. Soon, the entire province of Hubei was in a lockdown. Health officials tracked down people with Hubei IDs—deemed "walking viruses"—and forcibly quarantined them in hotels across China. Chinese people overseas also felt the repercussion as the outbreak continued to fuel xenophobia. Scientists said that the virus likely came from bats, and videos of Chinese people eating bats circulated online faster than the virus in real life. Countries including Australia and the United States started shutting their borders to foreign nationals who had recently been in China.
I decided to take a short flight to Rwanda and spend my Chinese New Year there. As soon as we landed, immigration officers passed everyone a form to self-report cold symptoms. I thought to myself: There's really no escaping the crisis now. In Kigali, I wandered through the streets like a deserted soul. Whenever I had a free moment, I was on my phone sifting through information on social media.
I saw a mixture of distress, despair, anger, and hope. On Chinese media, I read about funeral parlors struggling with dozens of deaths a night. In group chats, friends posted messages from strangers desperate for help. Residents were furious with the Wuhan government and national organizations like the Red Cross, as almost every hospital remained in dire need of basic medical supplies such as masks and protection suits.
The only consolation I had was seeing on social media how people in Wuhan made the best of their home confinement. Some created masks with used plastic oil barrels. One night, in an expression of solidarity or perhaps boredom, many decided to chant together out of their windows. People were howling into the night sky, singing patriotic songs and calling out to support one another.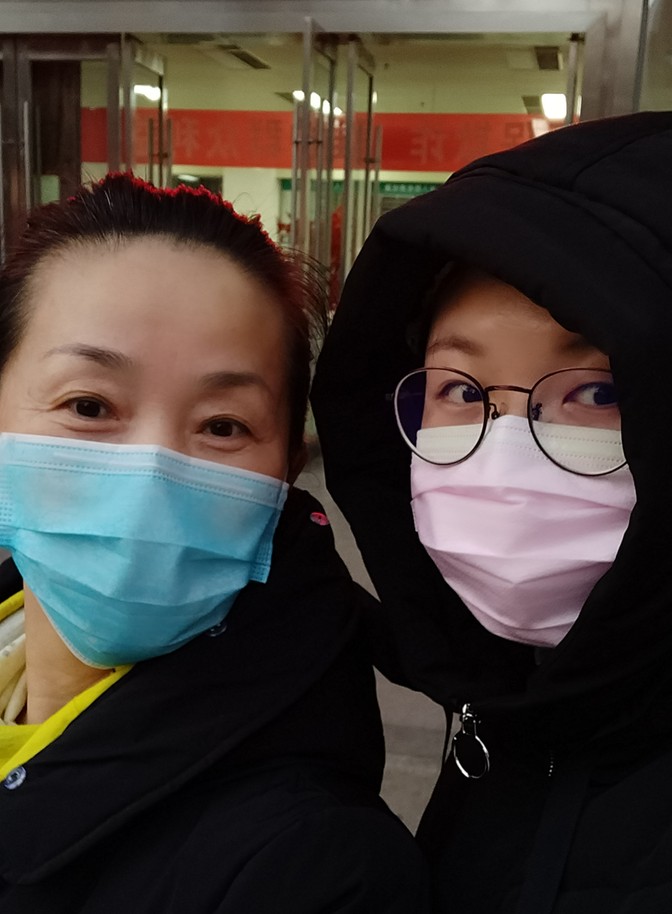 Smiley said her ears were always open for tips or news at the hospital. She heard that a certain medicine would strengthen pneumonia patients' immune system. She looked everywhere and bought 15 bottles at about $90 each, an exorbitant amount. "Sellers were trying to make a fortune out of a national crisis. They have no conscience," Smiley wrote in her diary on January 25.
To everyone's relief, Smiley's mother's temperature started to stabilize. And, surprisingly, she tested negative for the coronavirus twice on January 29. The doctor wasn't certain if her mother had had the virus or not. The test kit came so late, she could've gotten it and recovered.
In only weeks, the coronavirus has infected more than 20,000 people and killed at least 427 people in China. The numbers don't even include those who died before getting tested. "This sudden outbreak destroyed so many families. Their eyes are tearing. Their hearts are bleeding," Smiley wrote in her January 29 diary entry. "Wuhan, hang in there."
People I care about are suffering and I feel like a deserter, but it pains me more knowing that fewer people would have been infected—and, perhaps, died—if the public wasn't kept in the dark for so long. I hope that all that my people have had to go through will serve as a lesson for the country.