Thirty-Two Short Stories About Death in Prison
These stories don't mention Jeffrey Epstein, but they are about him.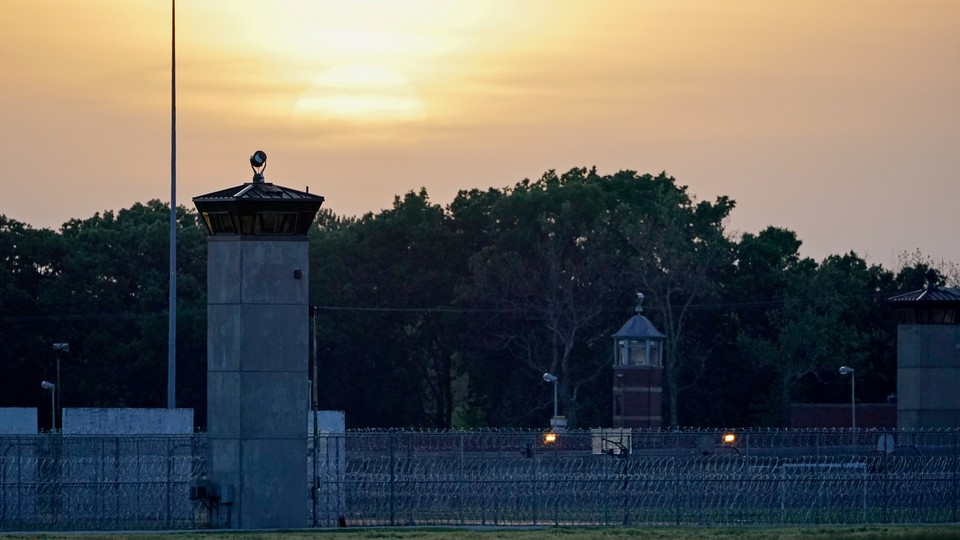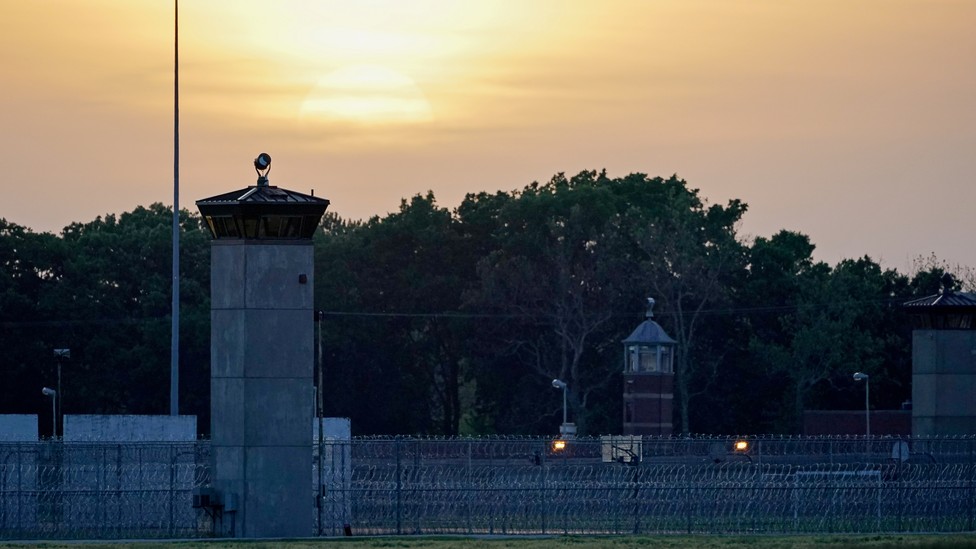 Jeffrey Epstein's name and face are everywhere following his death. Even as an investigation reveals that the Metropolitan Correctional Center, where he died, was terminally short-staffed and relied on untrained guards who failed to monitor him, conspiracy theories persist. Americans who believe in their justice system assert that it is obvious that he was murdered, and that jailers could not possibly be so incompetent, cruel, or indifferent as to let such a high-profile prisoner commit suicide.
Here, to help you evaluate that claim, are 32 short stories about in-custody deaths or near-deaths in America.
These stories don't mention Jeffrey Epstein, but they are about him. Epstein was incarcerated in the United States of America, and this is how the United States of America, the mightiest and richest nation there is or ever has been, treats incarcerated people. When you say, "There is no way that guards could be so reckless, so indifferent, so malicious as to just let someone as important as Epstein die," this is how 32 Americans respond. Many, many more could respond in kind.
Francisco Castaneda died of cancer in 2008 after having his penis amputated. His federal jailers repeatedly failed to offer any treatment for his metastatic penile cancer, despite his pain and pleas for help.
Terrill Thomas died of dehydration in his cell in Milwaukee after jailers turned off the water to his cell for seven days. The jail was under the leadership of then-Sheriff David Clarke, a hero to law-and-order types.
Jonathan Magbie, a paraplegic in a wheelchair who needed 24-hour care, was arrested for marijuana possession in Washington, D.C., in 2008. He required a ventilator to breathe when he slept. The jail didn't have the facilities to care for him, and so he died in jail.
Andrew Holland died in a restraint chair in San Luis Obispo County, California. He was strapped to the chair, naked, for two days. If you like, you can watch video of the guards laughing as medics try fruitlessly to perform CPR, though I would not recommend it.
The story of Shamieke Pugh and Maurice Lee has laughter, too, but I don't think it's funny. Maybe I'm humorless? Pugh and Lee were African American, and they were handcuffed, helpless, to a jail table when they were stabbed by a white supremacist. The guards laughed.
Darren Rainey was an inmate in South Florida. Guards put him in a shower stall, locked the door, and turned on the hot water. Then they taunted him, saying, "How do you like your shower?" He died. Though witnesses said he looked like a boiled lobster, authorities declined to charge the guards. They said the skin peeling off Rainey's body must have been "slippage" caused by attempts to revive him.
Michael Anthony Kerr died of dehydration, like Thomas, near Raleigh, North Carolina. Kerr—an Army veteran—was off his medications and lay in his own waste for five days before someone figured out he wasn't eating or drinking. He was handcuffed the whole time; they had to cut off the handcuffs because the lock was encrusted with his feces.
David Oseas Ramirez, like Epstein, was accused of sexually abusing minors. While he was in custody, nominally under the care of jail guards, his cell mate drowned him in a toilet.
Daniel Chong didn't die—but he very nearly did. In 2012, the Drug Enforcement Administration arrested him at a friend's house when it conducted a raid targeting Ecstasy distribution. DEA agents locked him in a cell, forgot about him, and left him there for five days. He drank his own urine, attempted suicide, and wrote a goodbye note to his mother before they found him.
Randall Jordan-Aparo was not so lucky. When Florida jail guards refused him medical care, he became agitated, and they sprayed him with chemicals of some sort to subdue him. His medical condition—noted in his file—caused breathing problems, and he died. Jail guards took to Facebook to ridicule him and celebrate his death.
Christopher Lopez was in jail in Pueblo, Colorado. He had seizures. The guards thought it was funny; you can hear them laughing and joking in the video as he dies. "I can see you breathing," one of them says. She was mistaken; Lopez was already dead.
Jeffrey Lillis was arrested and jailed in Arapahoe County, Colorado, for drugs and theft. He was coughing up blood, and begged for medical care. He got only Gatorade and cough syrup, and died of bacterial pneumonia, in a pool of blood and vomit.
Bryan Perry had a Purple Heart from his service in Iraq. He survived the war, but he didn't survive the jail in Clackamas County, Oregon. His jailers laughed and joked as he died of a drug overdose, and took cellphone video. "We should go show this to his girlfriend and be like, 'You love this?'" one of them says.
Lamekia Dockery told staff at an Indiana work-release facility that she was having severe stomach pain and needed to go to a hospital. A guard recorded the response: "I advised her to stop over-talking me." Dockery had been vomiting repeatedly and couldn't eat, but guards decided she was malingering. She died of sepsis.
Joseph Arquillo died of an overdose in the Cuyahoga County Jail in Ohio. On video, you can see him lying still on a mat for about an hour. A guard checked on him by walking up and kicking his mat, and then walked away. That didn't work. He died.
Richard Tavera hanged himself with a bedsheet and a sprinkler in jail in South Georgia. A guard watched as he did it. Jail regulations prevented the guard from going into the cell on his own. He called for help, but it took 10 minutes for a supervisor to get there.
Paul Bulthouse died after experiencing 17 seizures in the Muskegon County Jail in Michigan. A guard watched through the window as he suffered through one and then walked away, apparently not taking it seriously.
Michael Marshall died in Denver's downtown jail when he aspirated on his own vomit while being restrained facedown for more than 10 minutes.
Kenneth Dalstra killed himself in the Ionia County Jail in Michigan by drinking water for two hours until he died. He was on suicide watch. A guard told him to stop drinking, but he did not.
Timothy Souders died in the Southern Michigan Correctional Facility in 2006. He died of dehydration, chained to a concrete slab, on surveillance video.
Chris Howard was arrested when he failed a drug test—he had eaten a marijuana cookie—while on probation for drunk driving. When he had a seizure, Gwinnett County, Georgia, jail guards decided he was being "aggressive" and put him in a restraint chair, where he died without medical attention.
Allen Capers died in 2017 in South Carolina. After another inmate stabbed him repeatedly during a riot, guards dragged him into the prison yard and left him there. As he bled out, guards repeatedly walked about, looked at him, and walked away. The whole thing happened on camera.
Kory Wilson had diabetes. He was fine when treated with insulin, but he was in jail in Oklahoma City. They wouldn't give him his insulin, and the jail had a policy that guards could not call for medical assistance without getting their supervisor's permission. The supervisor couldn't be reached, and when he returned, he said that Wilson was "faking it." Wilson died. They did offer him a cup of water, though.
Jeremy Alan Garza told prison guards in Michigan, where he was incarcerated, that he was going to kill himself. They allegedly laughed and told him to go ahead. So he did.
Jennifer Lobato was arrested on suspicion of shoplifting about $57 worth of merchandise from an Old Navy in Jefferson County, Colorado. She told jail staff that she was in withdrawal from opioids. "That's why you shouldn't do drugs," a deputy said. She asked for medical care but didn't get it, and died from vomiting so much that it caused cardiac arrest.
Cristobal Solano was arrested for disturbing the peace outside the Key Lodge Motel in Tustin, California. When he resisted a search of his mouth, at least seven guards piled on him, pushed his face into a concrete bunk, kneed him in the back, and sat on him as he screamed "Please, I can't breathe!" He couldn't, and he died.
Andrew Arevalo and Carlos Perez were in High Desert State Prison in Nevada when they got into a fight. They were both in underwear with their hands restrained behind their back, so it was mostly some shuffling and shin kicking. A guard shot them with a 12-gauge shotgun. Perez died. Arevalo was put in solitary confinement for 18 months on the theory that he was at fault for Perez's death.
Michael Tyree, a bipolar 31-year-old, was beaten to death by three Santa Clara County, California, jail guards. His spleen was split nearly in two by the beating.
Kelly Coltrain was stopped for speeding, arrested for unpaid parking tickets, and sent to the Mineral County Jail in Nevada. She was withdrawing from drugs, and told the guards that she needed medical attention. The guards gave her a mop to clean her own vomit. She had a seizure and died, and lay dead for six hours before guards—who under jail regulations were supposed to check on her every half hour—discovered her.
Karmin Geter, an infant, was born 14 weeks premature to her mother, Sinetra Johnson, in prison in South Carolina. Johnson believed that she was in labor and begged for help, but was rebuffed and sent to work. She gave birth on the toilet, and Geter drowned as her mother cried for help.
Henry Clay Stewart Jr., 60, was in the Hampton Roads Regional Jail in Virginia on a probation violation from a shoplifting charge arising from stealing $9.99 worth of beer. He began coughing up blood and complaining of pain, and begged for medical treatment. The jail said it wasn't a medical emergency. It was wrong, and Stewart—who was bleeding from a perforated stomach ulcer—died.
Not everyone in custody in America dies, of course. Some survive. Randy Miller was arrested, drunk, for trespassing at a convenience store in Sarasota, Florida. As he was booked at a local jail, one of the arresting officers threw peanuts on the ground and ordered Miller to eat them. Miller, who was homeless, intoxicated, and handcuffed, groveled on the ground for his peanuts. Guards looked on and laughed as the officer kicked the peanuts for Miller to retrieve.
These stories don't mention Jeffrey Epstein, but they are about him.