Epstein's Death Has a Simpler Explanation
Baseless speculation abounded after the accused sex trafficker died, but criminal-justice scholars point instead to a broader suicide problem.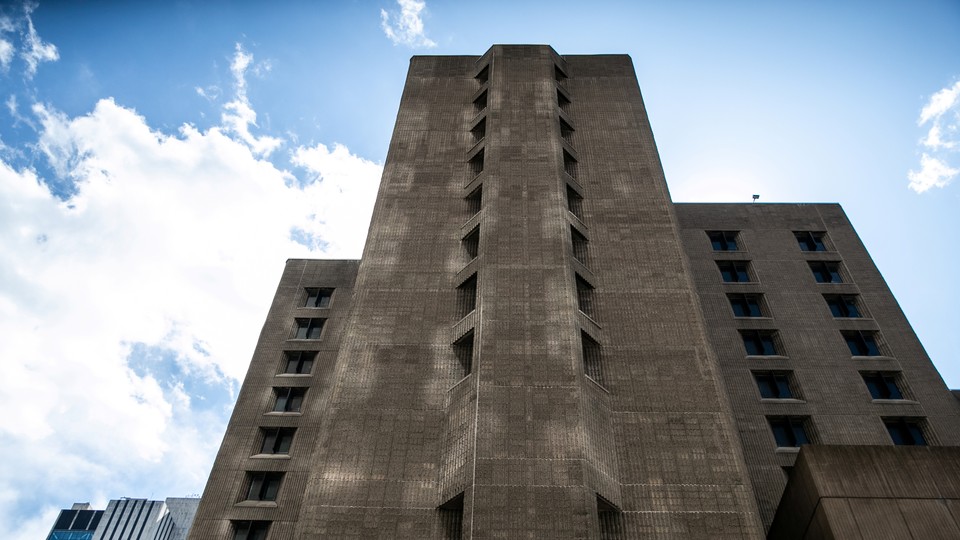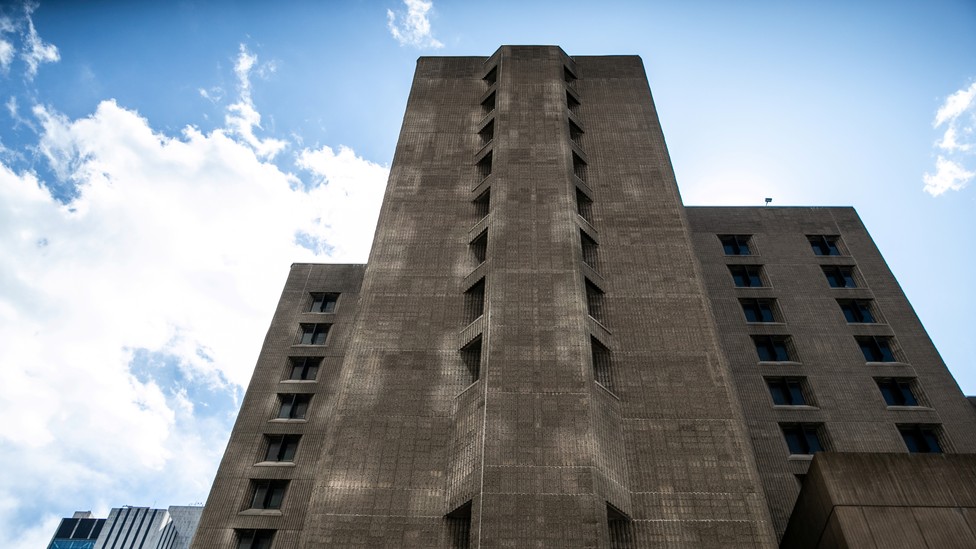 Until the end, their lives were different in countless ways. Jeffrey Epstein, 66, a wealthy white financier with many powerful friends and clients, was a previously convicted sex offender who was facing a new indictment on sex-trafficking charges when he died by suicide early yesterday in the federal Metropolitan Correctional Center (MCC) in New York City.
Sandra Bland, a 28-year-old African American woman, was driving to a new job in Texas in July 2015 when a state trooper pulled her over for failing to signal a lane change. Incredibly, the trooper transported Bland to the Waller County jail. Three days later, a jail officer found her hanging from a plastic garbage-can liner tied to a post in her cell. She had not been seen by any jail staff for more than 90 minutes.
Both cases led to a nationwide furor, as incredulous commentators searched for explanations. On social media yesterday, many people speculated, without evidence, about who besides Epstein might be responsible for his death. Tellingly, many criminal-justice experts pointed instead to a broader issue: Suicide has been a lingering problem in detention facilities, and systemic factors—such as inattention, understaffing, or inadequate training—generally offer a simpler explanation for a prisoner's death than nefarious intent.
The New York Times and other outlets have reported that Epstein had attempted suicide a few weeks earlier, on July 23, but had been taken off suicide watch at the time of his death. The MCC is administered by the Federal Bureau of Prisons. Attorney General William Barr has ordered an investigation, declaring in a press release that he "was appalled to learn that Jeffrey Epstein was found dead early this morning from an apparent suicide while in federal custody. Mr. Epstein's death raises serious questions that must be answered."
In Bland's case, subsequent investigations found numerous deficiencies at the jail that included not only lapses in observation, but inadequate intake screening. Her death did not go unnoticed. In 2017, Texas enacted the Sandra Bland Act, which mandated that county jails develop better intake screening processes, as well as divert individuals with mental-health and substance-abuse issues toward treatment options. The legislation eased bail conditions for defendants with mental illnesses or intellectual disabilities and required that independent law-enforcement agencies better investigate jail deaths.
Hundreds of individuals are thought to commit suicide each year in jails throughout the country, and suicide is still thought to be the leading cause of death in such facilities. Why such uncertainty? The U.S. Justice Department's reporting program for deaths in correctional institutions has not released any data since 2016. The program was first established in 1990 to require the Justice Department to collect data on all deaths in custody from state and local authorities. As last reported in 2016, 2014 saw 372 suicides in local jails throughout the United States, resulting in a suicide rate of 50 deaths per 100,000 inmates. In state and federal prisons, 249 inmates died by suicide during 2014, resulting in a suicide rate of 20 deaths per 100,000 inmates.
What do these numbers mean? Several things. First, until 2014, there had been a significant decrease in the rate of suicide in jails throughout the United States. My studies of jail suicides for the Justice Department found that suicides had decreased by two-thirds over 20 years, from 107 per 100,000 inmates in 1986 to approximately 36 suicides per 100,000 inmates in 2006. Many believe that the suicide rate has continued to rise since the Justice Department's last data dump in 2016, but we cannot be sure—because there are no data. In other words, the United States does not currently know how many inmates commit suicide in custody each year.
Of course, many might ask: Who cares? My answer has always been and continues to be the same. Preserving life is our moral and legal responsibility. Sandra Bland could have been our daughter, our sister, our loved one, our friend. Jeffrey Epstein was certainly not a sympathetic character, but his death, while perhaps leaving some victims relieved, deprives others of a sense of justice. We also need to remember the other victims in his case, including the first responders to the medical emergency yesterday, as well as those responsible for his care and custody.
The decline in inmate suicide rates from 1986 to 2006 suggests that many such deaths are preventable—and that the rate can go lower still. Over the years, greater general awareness of the problem, better training of all correctional and health-care personnel, more in-depth inquiry of suicide risk factors during the intake process, better design of physical facilities, and the continued threat of litigation reduced the numbers. We now know that Bland's suicide certainly was preventable, and we await federal investigators to tell us whether Epstein's death was.
Sandra Bland's death resulted in significant reform of local jail suicide-prevention practices in Texas. At a minimum, perhaps Jeffrey Epstein's death will result in renewed efforts to require an accounting of the number of people that die in jails nationwide.