Why I Didn't Tolerate Hairsplitting in War
When I was secretary of defense, I was sure to talk honestly and plainly about war—especially with those waging it.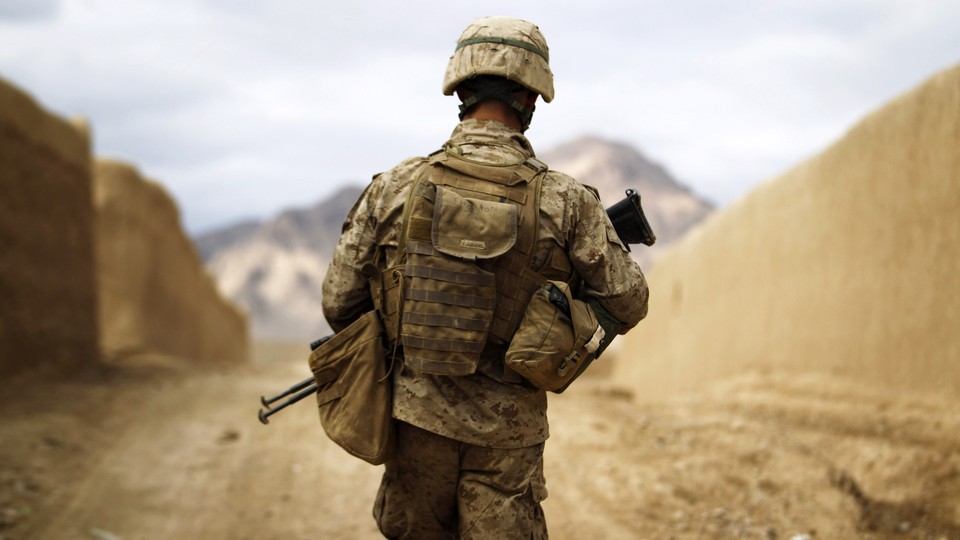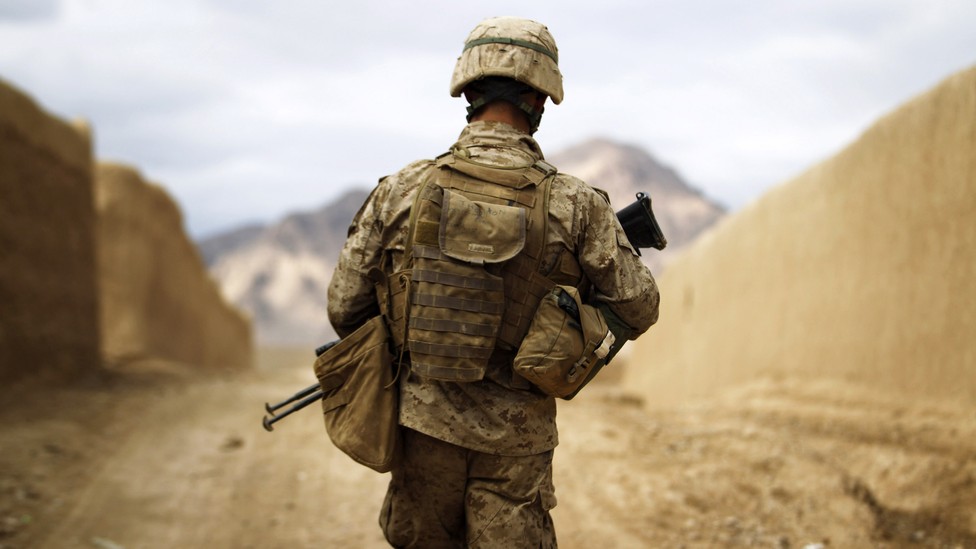 Joshua Wheeler became famous as the first American soldier to die in the fight against the Islamic State—ISIS. But there's more to his story than most people know.
Wheeler grew up in a poor, troubled family in rural eastern Oklahoma, the oldest of five kids. After high school, he faced the same choice as most of his fellow graduates: He could look for work in the oil business, or he could join the military. Josh chose the Army. In 1997, two years after he'd enlisted, he joined the elite Rangers and later was assigned to Army Special Operations Command, based at Fort Bragg, North Carolina.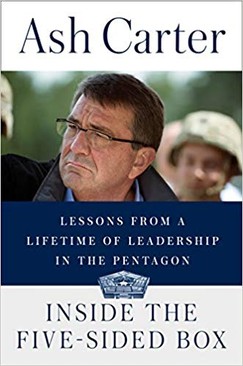 In October 2015, Master Sergeant Joshua Wheeler was stationed in Iraq. At that point, U.S. forces were no longer doing all the fighting in that troubled part of the world. Instead, they were engaged in training and support of local forces battling against the militants of ISIS. One day, the Kurdish commandos Wheeler was working with received a tip: A nearby compound controlled by ISIS contained some 70 local hostages, held prisoner for cooperating with Iraqi government officials. Now it appeared that the execution of those hostages was imminent—in fact, aerial photos showed a newly dug mass grave near the compound, waiting for their bodies.
On October 22, the Kurdish commandos swung into action, supported by their U.S. special-operations partners. They launched a helicopter raid on the compound, determined to rescue the hostages. Wheeler and a team of 10 to 20 U.S. fighters went along to provide intelligence and communications support. But the raid went wrong. An effort by the commandos to blast a hole in the compound's outer wall failed. Gunfire immediately broke out. It was obvious that the commandos were in trouble.
Wheeler and his men did what American fighters do—they ran toward the sound of the guns. When the battle ended, the hostages had been freed. A few of the Iraqi commandos were injured. Only one rescuer died in the operation—Joshua Wheeler.
Days later, my wife, Stephanie, and I met with Wheeler's wife, Ashley, at Dover Air Force Base. We welcomed her husband's remains after they came down the cargo ramp of a C-17, and the three of us spoke together briefly. Ashley was an extraordinary person, filled with love and admiration for her husband. It was a marriage that had made her life whole, she said.
As usual, Stephanie and I then prepared to depart the base, giving Ashley some time and space to handle the difficult moment in her own way. But before we could leave, an officer sought me out. "Mrs. Wheeler would like another moment with you, sir," he said.
I returned, and found Ashley as composed and dignified as ever. There was no bitterness in her voice. But she did have one question to ask the secretary of defense who had signed her husband's orders—the same question many in the press were also asking: "Did he die in combat?"
I was saddened—and angered—that she even had to ask that question. But I understood all too well why she was asking.
The strategy we were pursuing in Iraq and Syria to destroy ISIS was to enable and support local forces rather than substitute for them. The strategy was the right one. But the administration's plan to enable local forces had led to a game of "gotcha" with some reporters. Several tried to trip up administration spokespeople into making misstatements about exactly what our forces were doing in the Middle East.
I was put off by the very idea of playing such verbal games. "Of course Josh died in combat," I told Ashley Wheeler. And when I spoke to the press about the incident on October 28, I repeated those words: "Of course he died in combat."
War has to be spoken about bluntly, especially when leaders are talking with the troops or their families. Accordingly, I used honest language—words like war and combat—whenever it was appropriate, and ignored the "suggested edits" from the White House staff substituting other, less forthright words.
I followed the same principle when addressing the troops. Thus, shortly after we completed the coalition military-campaign plan of 2015 against ISIS (the same plan that two U.S presidents stuck with), I traveled to Fort Campbell, Kentucky. That's where the 101st Airborne was preparing to deploy to Baghdad—the first unit to begin putting the new plan into action. I wanted to give them a clear notion of what their mission was. To accomplish that, I made sure to do two things.
First, I told the troops how proud I was of them, how proud their country was of them, and how proud they should be of themselves. I said they were doing "the noblest thing you can do with your life—protecting America and making a better world for our children." I told them they were part of "the finest fighting force the world has ever known," a phrase I used in practically every speech I made, mainly because I believed it to my bones.
Second, I told the troops precisely what we were asking them to do—what the strategy was and why it was the right one. I told them how it would fit into history. I explained how we needed to destroy the fact of an Islamic State based on its evil ideology in order to destroy the idea itself. And I would explain that they were working hand in hand with local forces rather than on their own—which would be frustrating at times—because we wanted our victory to be planted firmly in local conditions and culture, and therefore lasting.
Strategy and history are big ideas to these young people, many not yet out of their teens. But if my words were clear and direct, they could remember the words, they could repeat them to their mom or dad, and hopefully they could recall them proudly for years to come. In a democracy, every man and woman who dons a uniform in the service of the country should share that personal understanding of and commitment to the cause for which they fight. That's a basic reason it is an important part of the SecDef's job in command to talk plainly and comprehensively about war, especially to those waging it.
Sometimes talking honestly about war means recognizing the consequences of the decisions we must make at the Pentagon, as I had to do when meeting the families of the fallen at Dover Air Force.
It was usually only 24 or 48 hours since the family members were notified. They were dazed with fatigue and grief. Entire extended families would often be gathered in the spacious room furnished with sofas and armchairs—sometimes 10 or more people altogether.
My wife and I would have a short, private word with each person there, but we would focus first on the spouse, parents, and children. I told them that I understood I could not truly know what they felt, and that I could not give them what they wanted most, which was their loved one back. I had read carefully about each service member in advance, and I briefly stated the importance of the mission they had been conducting and the reason for it. I wanted them to hear these things in my own words. I told them it wouldn't mean much to them to hear these words on this day, but perhaps sometime in the years to come it would.
Every family took it their own way. Occasionally a flash of anger would erupt, a mother or father glowering and exploding in words like, "When is this shit going to end?"
Dover, of course, is where the sense of loss is at its most raw. No less profound is the sense of grief one experiences on a visit to a cemetery where the fallen have been laid to rest. But there the feeling of grief is almost exceeded by the deep sense of respect and gratitude for the sacrifice made by the dead and by those who loved them.
Arlington Cemetery, right down the road from the Pentagon, has a section devoted to the fallen from the post-9/11 wars. Stephanie and I made a point of stopping there before I came into the Pentagon to begin my first day as secretary of defense. As the snow fell, we walked among the headstones, reading names, noting dates, and stopping to put a hand on specific stones with special meaning to us.
Many long days later, on my last day as SecDef, I made the same journey, visiting the same gravesites and many more. It seemed a fitting way to end my work as the steward of America's fighting forces.
I think a lot about those twin journeys, and about the men and women—known to me and unknown—whose remains are honored at Arlington. In a very real sense, their story sums up for me the central mission of any secretary of defense. He or she must never forget the fact that the lives of millions of people—military and civilian, at home and abroad—are affected by every decision made in the halls of the Pentagon.