Washington, D.C., Enacts a Phaseout of Gas-Powered Leaf Blowers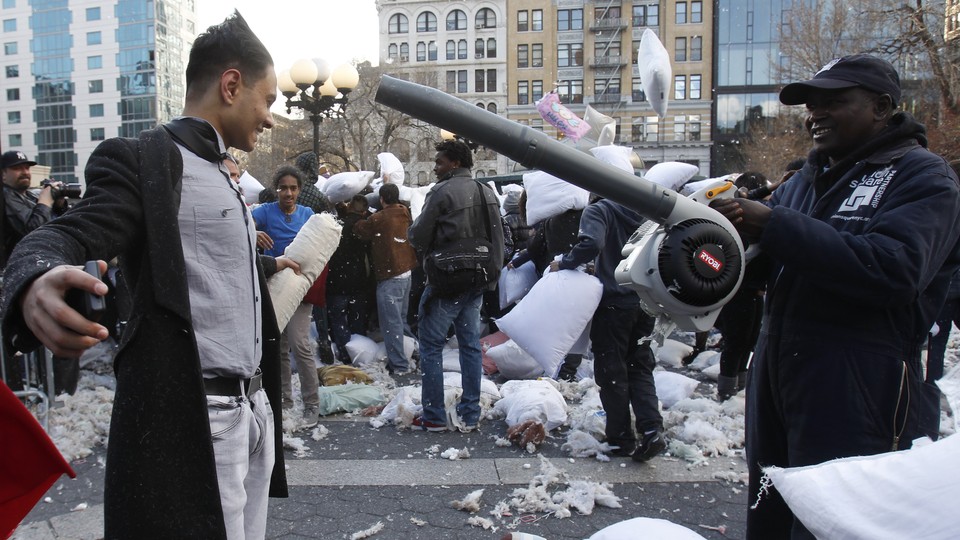 Editor's Note:
This article previously appeared in a different format as part of The Atlantic's Notes section, retired in 2021.
Back in the fall of 2015, in the first installment in this series, I mentioned that a group of community activists in our hometown of Washington, D.C., had begun an effort to get noisy, hyper-polluting, gas-powered leaf blowers banned in the capital, as has already happened in more than 100 cities across the country.
The reasons for the ban are: the obsolescence of the technology, which is orders of magnitude more polluting than other machines and engines now in common use; the public-health danger, above all to hired work crews, of both the emissions and the damagingly loud noise from the gas blowers; and the rapid advent of battery-powered alternatives, which are quieter and dramatically less polluting.
The purpose of this post is to record how the story turned out:
From 2015 to early 2018, more than one-third of all the Advisory Neighborhood Commissions in the District, elected bodies covering seven of the eight wards in the District, voted to endorse this mandatory shift.
In July 2018, the council had hearings on a phaseout measure, sponsored by the council member Mary Cheh.
Late in the year, the 13-member council passed Mary Cheh's bill, unanimously.
D.C. Mayor Muriel Bowser then signed the bill, and it will take effect as of January 1, 2022.
---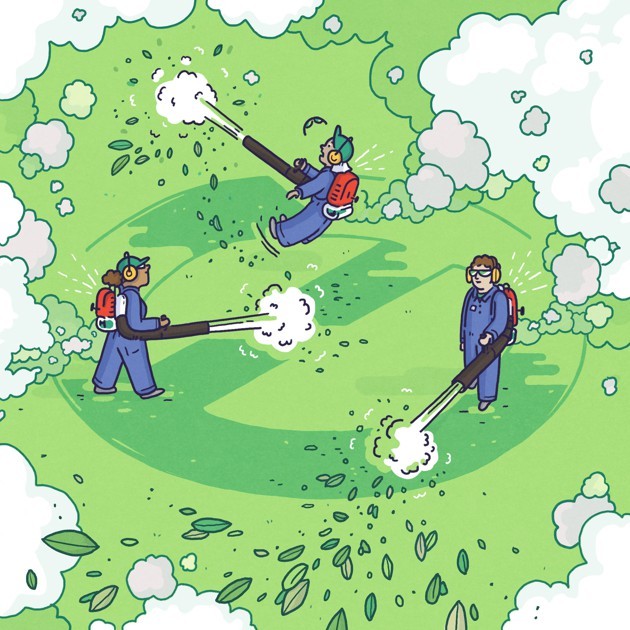 The print issue of The Atlantic for April 2019 has an article by me about why this move was in the interest of householders, workers, and the community as a whole. It's called "Get Off My Lawn." Here are several additional references:
To see the testimony that 22 witnesses presented to the D.C. council, go here.
To see other news dispatches from the group Quiet Clean DC, which was a central part of the move for the D.C. law, go here.
For reports from a long-established group working on these issues, check out the Quiet Communities site.
You don't often hear this sentiment, but: Let Washington, D.C., be an example to the nation!