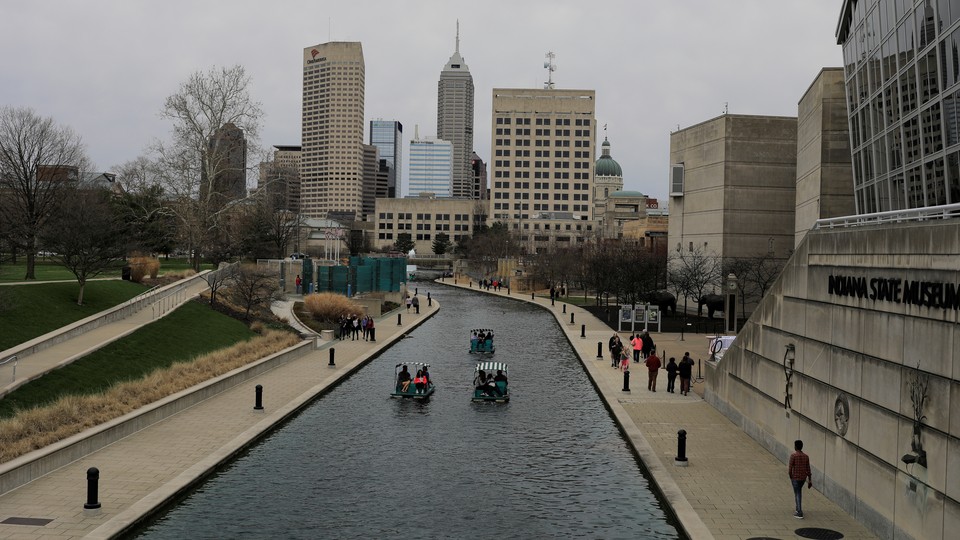 Editor's Note:
This article previously appeared in a different format as part of The Atlantic's Notes section, retired in 2021.
Indiana Humanities has launched a two-year major program called INseparable, designed to improve connections and understanding between people in the state's big cities and those in its smaller cities and rural areas.
This coming week, my wife, Deb, and I will be in four different Indiana cities as part of their INconversation series (in conjunction with New America's Indianapolis program), to discuss what we've learned in other parts of the country and to hear about what is happening in their communities.
Details of these events are on the Indiana Humanities Calendar site, here. In short, we will be in:
Hope to see you in one of these places.