After Christchurch, Commentators Are Imitating Sebastian Gorka
Everyone seems to have discovered at once that belief systems are behind individual atrocities.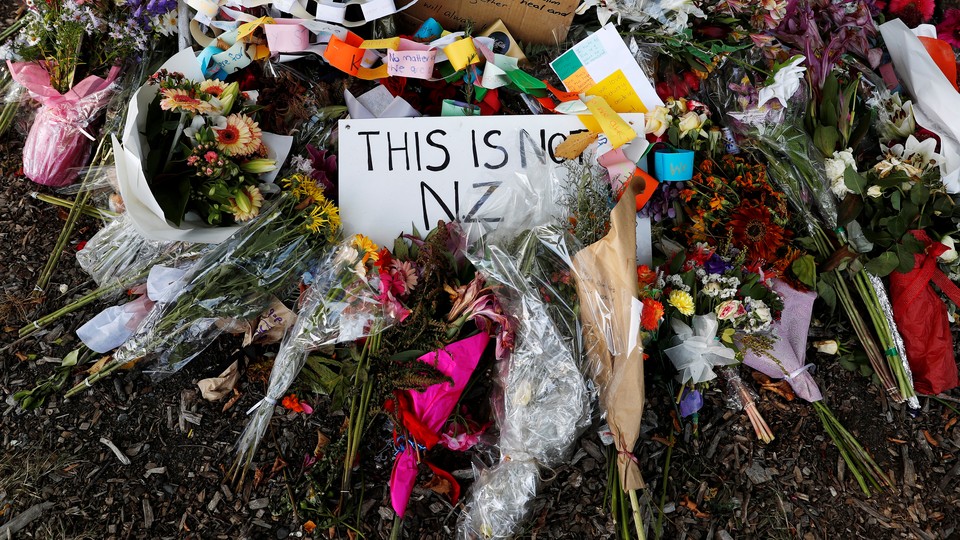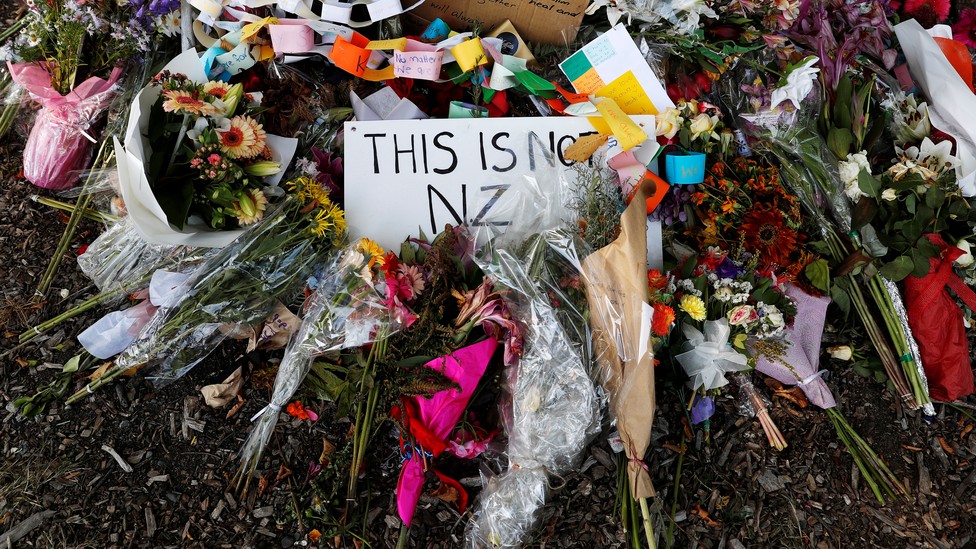 After the 2015 Paris attacks by ISIS commandos, Donald Trump's counterterrorism adviser Sebastian Gorka wrote these notorious lines, blaming the ideology of "radical Islam" for the atrocity:
These attacks are the latest manifestation of a growing and globalized ideology of radical Islam that must be addressed at its source—which includes the mainstream imams and media personalities who nurture, promote and excuse it … They were inspired by a thriving online ideological structure that recruits and radicalizes mostly men to save "the caliphate" from "the kuffar [infidels]" … The threat we're facing isn't just individual terrorists. It's the global ideology of radical Islam. We have to take it seriously, and call out imams, academics, and media personalities who give it a platform under the guise of exploring both sides, fostering debate or avoiding political correctness.
Except these words weren't by Sebastian Gorka at all. They were written in The New York Times by Wajahat Ali, hours after the massacre of 50 Muslims at prayer in Christchurch, New Zealand, on March 15. I swapped white nationalism for radical Islam, politicians for imams, and Western civilization for the caliphate.
A funny thing happened after the tragedy of Christchurch: Everyone discovered, all at once, that ideology matters. Four years ago, commentators were contorting themselves to attribute jihadism to politics, social conditions, abnormal psychology—anything but the spread of wicked beliefs that lead, more or less directly, to violence. Ideology for thee but not for me. Imagine the contempt any thinking person would feel for someone whose reaction to Christchurch was to wonder whether a few Muslim street hoods had once roughed up the shooter, or if during his trip to Pakistan the authorities had given him a hard time at the airport. Did he have trouble getting a job? Feel unsettled by modernity?
The objections to these explanations occur to us as quickly as they are uttered. People get banged up, mistreated, and passed over for jobs all the time, for good and bad reasons, and do not resort to mass murder. Unsettled by modernity? Take a number. Mine is 5,723,222,310. The most obvious objection of all is the killer's manifesto, which, for all its smirky, guttersnipe web dialect is extremely clear in its intent and influences. The alleged killer, Brenton Tarrant, is a subliterate foot soldier of white-supremacist neofascism, an ideology that was conceived by European nationalists a century ago, nearly took over the planet, and has come back in a revised form in the past decade. The alt-right leader Richard Spencer has not, to my knowledge, called for violence (and he has been the victim of it), but the overlap between Spencer and Tarrant is vast. And in the absence of that ideology, I dare say 50 more New Zealand Muslims would be alive today.
In dismissing these tendentious explanations so breezily—so breezily that they receive not even a mention—Wajahat Ali is absolutely right. So are the countless other commentators, Muslim and not, who have belatedly come to the conviction that if bad ideas permeate communities (virtual and real), their effect is not incidental but decisive. Ali has, in fact, been direct in his acknowledgment of the role of belief in some contexts. Others have treated it as an embarrassment, especially in their own communities. In the neighborhoods that were targets of recruitment by ISIS, community leaders emphasized nonideological causes publicly. But they all knew, on some level, that ideas mattered, and any parents who detected a whisper of ISIS ideology in their household understood that it was as deadly as bubonic plague.
Almost two years ago, I opined, meekly, that Sebastian Gorka was not wrong about everything. I complimented him for noting the role of jihadist ideology, and then roasted him for botching the particulars of that ideology. Gorka's view of jihad is monolithic; he believes, erroneously, that "radical Islam" is a vast and united front against which the next patriotic generation should prepare to fight. In fact, jihadism is a complicated network, with mutually antagonistic elements (Hezbollah and al-Qaeda, say) and even some elements that aren't violent at all.
I regret that the commentators post-Christchurch are imitating Gorka's main virtue as well as his signature flaw. The transposition is astonishing. Gorka treats Hezbollah like al-Qaeda and the Muslim Brotherhood like Hizb al-Tahrir—all different Islamist groups, with salient resemblances; his post-Christchurch doppelgängers seem ready to treat Tarrant like Trump, and Trump like Tarrant. In The New York Times, Omer Aziz accused the neuroscientist and atheist Sam Harris, as well as the Canadian psychologist and lobster enthusiast Jordan Peterson, of complicity in mass murder for objecting to what they argued are overbroad applications of the word Islamophobia. C. J. Werleman, a columnist for Middle East Eye, tweeted last weekend that "ISIS appeals to roughly 0.0000001% of Muslims," whereas "right-wing extremism represents the views and attitudes of roughly 30-40% of white people."
If we cannot distinguish Harris and Peterson from Richard Spencer, let alone Brenton Tarrant, then our problems are bad indeed. (Among those problems is arithmetic: 0.0000001 percent of the world's 1.8 billion Muslims is 1.8 Muslims, a substantial undercount of ISIS's adherents, even when you round up to a whole number.) Harris and Peterson seem to think America under Barack Obama was a good place and getting better; this view is not compatible with fascism. To support Donald Trump (which Harris and Peterson in any case do not) is not to support the slaughter of Muslims in New Zealand. Just as there are many, many steps between believing in Sharia law and following ISIS, there are countless shades of difference between, say, supporting a border wall and wanting to snipe at Mexicans along the Rio Grande. If sharing a cause with ISIS or Tarrant makes you uncomfortable, perhaps it should. But it does not make you guilty of every crime they committed.
To differentiate on an ideological spectrum is hard. But to fail to differentiate leads to catastrophic blunders. If you blindly swat at enemies, and blindly extend courtesies to friends, the predictable result is that your friends get swatted and your enemies indulged. They may not send thank-you notes, but I promise they are grateful.