An Appalachian Saga That Is Different From Most You've Already Heard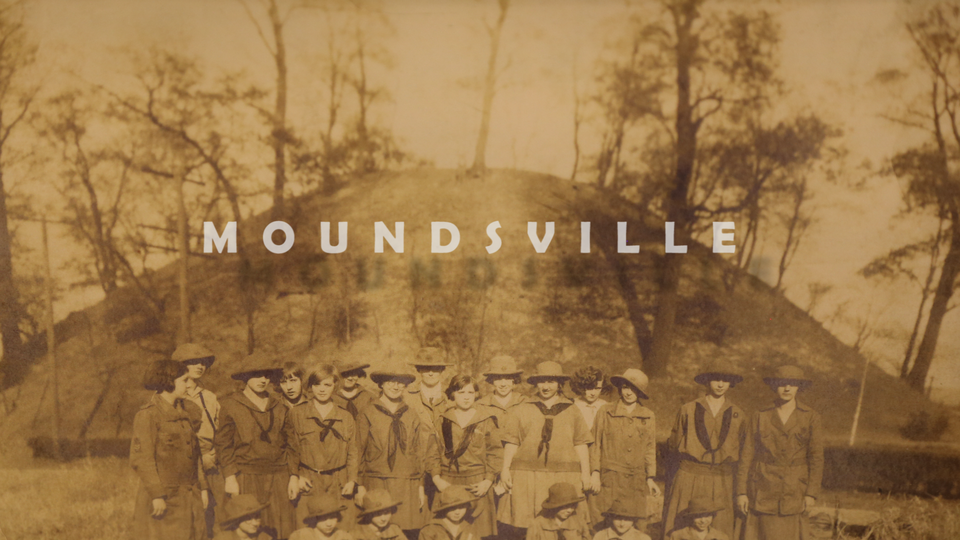 Editor's Note:
This article previously appeared in a different format as part of The Atlantic's Notes section, retired in 2021.
At the end of February, Deb Fallows and I were at an event in Pittsburgh at Alphabet City, a bookstore connected to the wonderful City of Asylum, which we wrote about several years ago. While there, we met John W. Miller, a former Wall Street Journal reporter turned filmmaker and local chronicler, who introduced us to a documentary film that takes a fresh and unusual look at a very familiar-seeming topic.
The movie is called Moundsville, produced by Miller and the Pittsburgh filmmaker David Bernabo, and it is about the travails of a West Virginia town that is coping with a usual-sounding range of Appalachian or declining-industrial-area woes:
Big, thriving factories had provided good, steady jobs—and then they closed, one by one, under pressure from automation or foreign competition. Downtown stores had held the town together—and then the big-box mall took the customers away. Young people who had the choice left town, and didn't come back. The city's population fell. Those who stayed got older, as the town's hopes dwindled, and the remaining sources of work were the mall stores themselves, the fracking business, and a hoped-for tourist economy.
That sounds like a story you've heard many times. The Moundsville film, by Miller and Bernabo, presents the results in a way different from most other documentaries I've seen—but one strongly resonant with the experience Deb and I had in our "Our Towns" interviews across the country these past few years.
You can see the whole film (for $3.99) here, and a trailer is below. (A four-minute "Why Moundsvillle?" video with background on the project is here.)
Moundsville from David Bernabo on Vimeo.
The film is a little over an hour long, and it builds slowly from its economic-shock premise to an ending that is surprising on many levels. (The end involves the central role of a prison in the city's economy and culture, but not in a way you would expect.)
What particularly struck Deb and me were three aspects of the film that were consistent with our experience in interviewing and traveling, but different from the standard declining-mill-town report:
These were:
a complete absence of any tone of self-pity or victimization among the people Miller and Bernabo interviewed;
a completely clear-eyed understanding, by those same people, of the inevitability of ceaseless economic and technological change—i.e., the absence of any thoughts on the line of, "We'll be just fine, once the factories and the mines open back up again";
and a sharp sense of humor and intelligence about their surroundings, the changing times, the aspects of local life that kept them tied to the community and the other aspects whose oddities they recognized. You'll see what I mean on this last point if you watch to the end, about the current role of the former West Virginia State Penitentiary.
---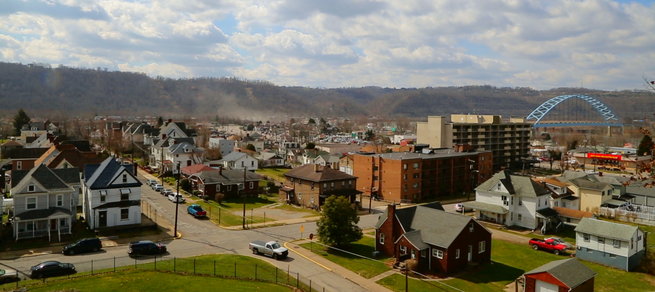 An article by Bill O'Driscoll about the film project on the website of WESA, a Pittsburgh's NPR news station, has the significant headline, "Documentary Explores West Virginia Town—Without Mentioning Trump." It quotes John Miller on a point that struck Deb and me again and again: The least interesting question you can ask in a place like Moundsville is the question that visiting journalists are most likely to start with, namely, views about Donald Trump. Or Hillary Clinton, or Robert Mueller, or Nancy Pelosi, or the upcoming elections, or "how terrible it is what's happening on campuses these days," or any other staple of a TV panel show. As the story said, with emphasis added:
Miller says that he and Bernabo did ask people in Moundsville what they thought of Trump. The trouble was, the answers were all stuff they'd heard before: "He's trying to make America great again," that sort of thing. "It just wasn't interesting," says Miller….

He adds, "If you watch the movie, you learn more in a way that helps you challenge a lot of what Trump says about bringing back jobs" – including Moundsville folks who acknowledge heavy-industry jobs aren't returning.
Instead, Miller said, he and Bernabo asked people about the topics on which their views were interesting: the history of the town, the way its local patterns were connected to big international tech and trading shifts, what particular opportunities their location and history and culture afforded them. On these subjects, people's views had complexity and depth and contradiction and humor, instead of the predictable range of pro- or anti-Trump views. In a post he wrote after Deb's and my visit to City of Asylum, Miller said that he chose this approach
mostly because our questions about national politics yielded such predictable, cliché answers. The stories about people's lives, jobs and families were the ones with depth and heart.
In a note he sent me recently, Miller said that he'd learned from this experience that
you get the most wisdom and insight out of engaging people at *their* best. And that's never going to happen if you're in a hurry and/or you ask about stuff they don't really know about (through no fault of their own.)
---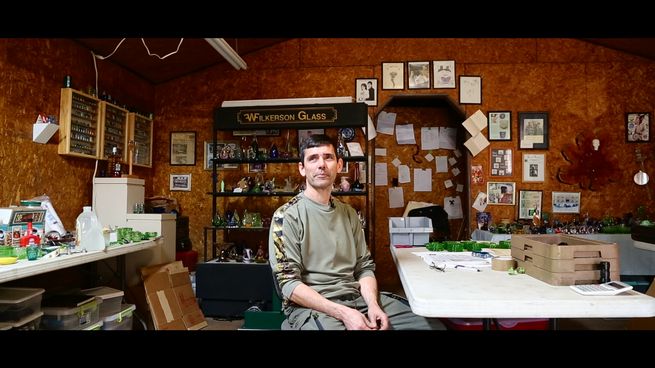 There is a lot more to the Moundsville saga than I will take the time to lay out here. Miller first became interested in the city back in 2013, when doing a Wall Street Journal feature about its weirdo (and now very successful) Museum of the Paranormal.  Before moving to Pittsburgh in 2011, Miller had been based in Brussels and doing Journal reports on trade policy, often from the top-down, EU-and-WTO level. He was fascinated to find a place that had been shaped from earliest times by large-scale trading trends—the native tribes that built the city's eponymous burial mound 2,200 years ago exchanged goods with other tribes located from the Gulf Coast to the Great Lakes—and that was again being shaped by modern globalization. And so the reporting and the film project began. (A recent article by Miller in America magazine is here.)
After I told Miller that one of Deb's and my policies for learning about a town was never to go into a diner and start asking people, "So what do you think about _______ [name your polarizing topic]?" he said that he was perversely delighted that one of his film's opening shots was of a middle-aged white guy in a diner. What he loved, Miller said, was that the interviewee, a retired teacher, "totally flipped the script with super-wise observations," including a Pogo-style "We have met the enemy, and he is us," maxim about the contradictions of modern capitalism. (People grumbled about the loss of cozy, locally-owned downtown retailers—and those same people flocked to the WalMart, when it opened, because the prices were lower. It's an old story, but it has a different edge when told by a city resident and not an economics professor.)
The film is worth watching, and the updates from Miller and Bernabo on their site are valuable as well. Check them out.