Uncontradicted
Republicans on the House Oversight Committee impugned the integrity of Trump's former lawyer—but failed to defend the president from his key charges.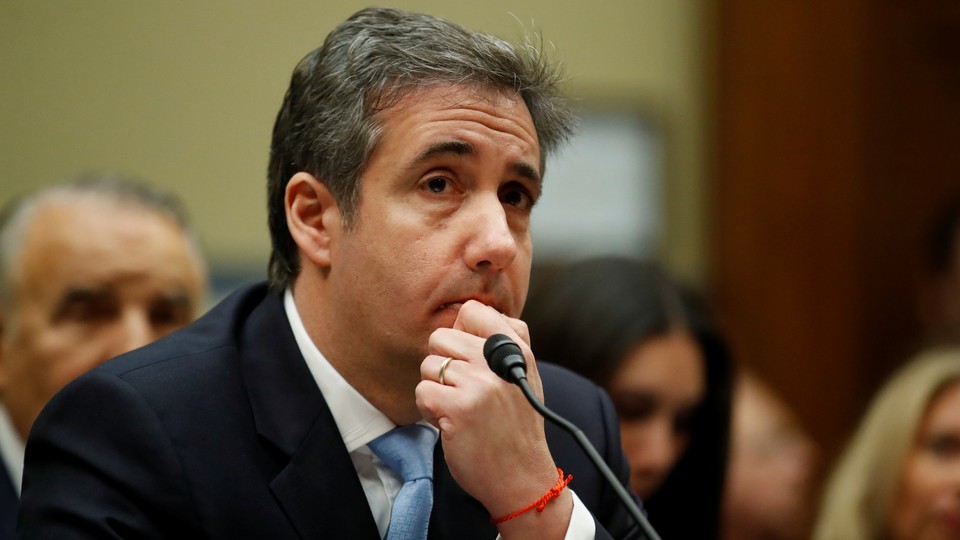 Michael Cohen's testimony to the House Oversight Committee was uncontradicted. The former personal attorney of the president of the United States today accused him of a litany of crimes, improprieties, immoralities, and betrayals of national security. And not one Republican member of the committee breathed one word in defense of the leader of their party.
Those Republicans have learned the hard way never to trust President Donald Trump's denials.
Did he direct payoffs to a porn star? Trump denied it. It was true.
Was the Trump Organization pursuing a hotel project in Moscow while he was running for president? Trump denied it. That was true too.
Did his campaign meet with someone claiming to be an agent of the Russian state to seek dirt on Hillary Clinton? Denied. True.
Was there fraud at the Trump Foundation? Denied. True.
Who wants to be the member of Congress recorded for posterity rejecting Cohen's testimony that Roger Stone informed Trump in advance of the impending WikiLeaks dump?
Who doubts that Trump helped shape Michael Cohen's false testimony to Congress? Who wants to take the other side of the bet from Representative Ocasio-Cortez that Trump provided false financial information to insurance companies and local tax authorities? Who feels confident that Donald Trump Jr. did not lie to Congress when he denied that Trump had foreknowledge of the June 9, 2016, Trump Tower meeting?
Evidently, no Republican on the Oversight Committee.
Representative Mark Meadows did challenge the allegation that Trump regularly disparaged black Americans, by invoking the mute presence at the hearing of an African American Trump appointee to the Department of Housing and Urban Development. But considering the demeaning things Trump has said and tweeted in public, does anyone want to risk embarrassment or worse by claiming that he has not said slightly worse things in private?
The Republican case against Cohen was to reiterate over and over that Cohen is a convicted liar. As he is. As are Trump's campaign chairman, Trump's deputy campaign chair, and Trump's first national security adviser. It's bold to cite the criminality of so many of Trump's associates—and maybe more to come—as proof of Trump's innocence.
And obviously the Republican committee members know it. None of them would dare say that Trump is truthful in speech or honest in business. None would say it is impossible he said the things about black Americans that Cohen alleges he said. Even the allegations Cohen could not corroborate are all so hideously plausible that the most pro-Trump Republicans on the Oversight Committee shied from gainsaying them.
Cohen's testimony may not all prove correct. But all of it is plausible—and not a word of it has been contradicted, let alone refuted.