One Cheer for Maine's Task Force on Police Killings
An overdue attempt to study the use of deadly force underscores the role of mental illness in such incidents, even as it falls short in other respects.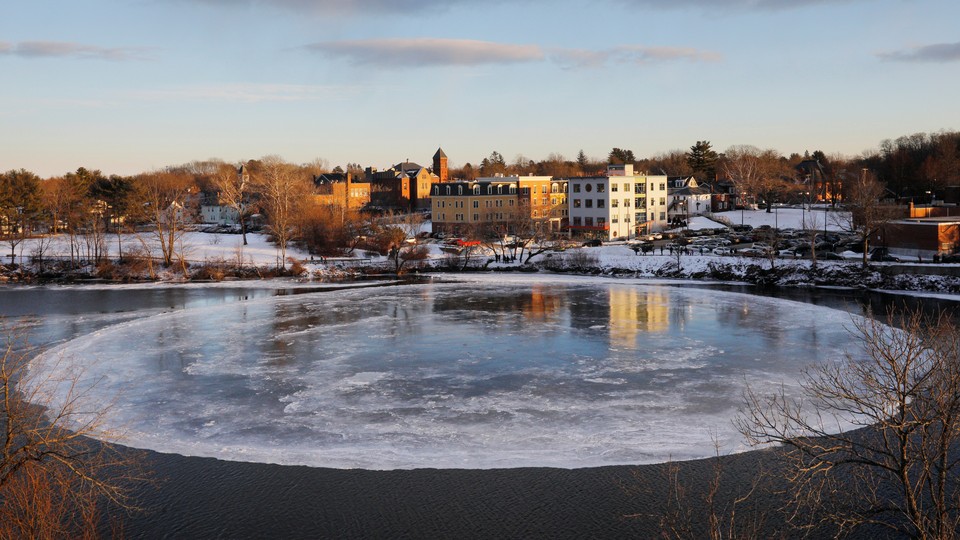 In Maine, police officers who use deadly force on the job are always justified in doing so—or at least that's apparently the official position of the state attorney general's office, where every deadly police shooting for the past 28 years has been dutifully reviewed, and the cops have always been found justified in their killings. Does that seem plausible?
Last year, after a spike in police killings, the Bangor Daily News editorialized that "this 100 percent justification rate rightly raises a lot of eyebrows," and commended Maine Attorney General Janet Mills for announcing that she would convene a task force to look into "these deadly encounters."
The task force's report, released late last month, encompasses just 10 deadly force incidents. The final product isn't as thorough in scope or as detailed in what it documents as criminal-justice reformers might wish. Law enforcement is arguably overrepresented among the members of the review team. And its heavy reliance on official records and lack of attempts to interview witnesses rendered it unable to discover any flaws in bygone reviews. But the report is still better than nothing. It attempts to identify and record "common elements or characteristics in these use-of-deadly-force incidents," something that wasn't previously done at all.
All of the 10 people killed were armed—seven with guns, two with knives, one with a weapon "consisting of railroad spikes attached to one end of a rope."
The most striking findings:
"Of the ten cases reviewed … eight of the individuals were living with mental health challenges. In seven of those individuals, family and friends noted signs of depression or depression formally diagnosed. In only two cases was there evidence to suggest that the individuals were receiving treatment for their mental health challenges. In those cases, the individuals were receiving intensive services and supervision of their mental health concerns, including counseling, case management, and community supervision."
"In seven of the cases reviewed, the involved individuals had made statements indicating they were having suicidal ideation at the time, or prior to, the incident. In two cases, individuals had a history of actual suicide attempts."
"In seven of the incidents, involved individuals had either alcohol or drugs in their system at the time of the incident. More specifically, the average Blood Alcohol Content (BAC) of the individuals involved was 0.241%, with three individuals having a BAC of 0.30% or higher, and one having a BAC of 0.43%."
"... six of the individuals had been involved in domestic violence-related incidents."
The report's conclusion underscored a flaw in the way that most jurisdictions in America respond to police killings: with inadequate efforts to collect information that might help to diagnose root causes or reduce the likelihood of future incidents. Or, as the task force diplomatically put it, "Because of the narrow scope of the Attorney General's criminal investigation focusing on criminal liability, as well as the narrow scope of the Medical Examiner's investigation, focusing on determining cause and manner of death, the task force did not have enough information to determine whether the individuals, or their family or friends had attempted to seek treatment for mental health or substance use issues."
The task force ought to have been charged with gathering that information. Given a sample size of 10 killings, the work hardly seems like too much to reasonably undertake.
Most of the report's 10 recommendations touched on mental health. The task force urged "access to mental health services, particularly the availability of forensic, crisis and crisis stabilization beds," more frequent use of "multidisciplinary teams that provide intensive support and supervision of individuals with serious and persistent mental illness," more collaborative work between police departments and the families of individuals with a serious mental illness, better training for cops "responding to calls for service where there is evidence a person is living with a mental health or substance use disorder," better training for police dispatchers "in mental health, substance use, developmental disabilities, other vulnerable populations, and crisis response," and the permanent addition of a "licensed mental health or substance use clinician" to the state's Use of Deadly Force Internal Review Panel.
The task force's focus on mental illness is defensible—at least in the popular imagination, it is an undervalued factor in police killings in the United States. Still, fixing the problem will require going much further than the task force did.
Maine's population is roughly 1.3 million. In the two-year period that the task force says it reviewed, deadly force was used in the state about as often as it was over the same period in Germany, where there are 82.8 million people, including its share of knife-wielders, alcohol abusers, and the mentally ill. Germany differs in the proportion of its residents with guns and the attitudes and approaches of its cops. Both factors must loom larger in any realistic analysis of why U.S. police officers kill so many people, compared with police in other democracies.
A task force with more investigatory resources, a broader mandate, and more members willing to ask tough questions about police tactics could do useful work, if elected officials in Maine ever see fit to underwrite one. Meanwhile, many states are doing even less to study the problem than Maine.