The Anti-Racist Reading List
38 books for those open to changing themselves, and their world.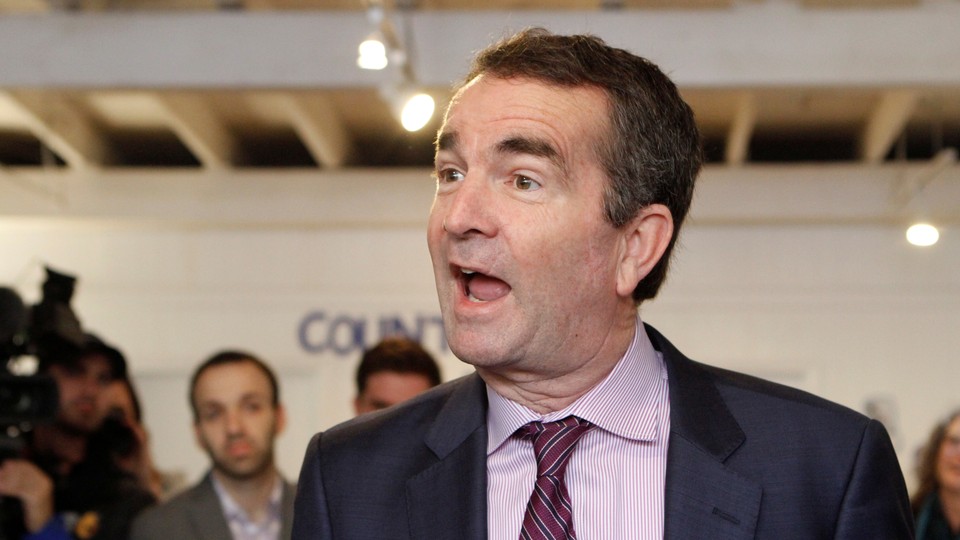 In the years before he became Virginia's governor, Ralph Northam apparently chose not to read books in which blackface was present. "I used just a little bit of shoe polish to put under my—or on my—cheeks," he said about the day he impersonated Michael Jackson in blackface. "I look back now and regret that I did not understand the harmful legacy of an action like that."
Now, as governor, Northam is choosing not to heed calls for his resignation. He is denying he's pictured on his medical-school yearbook page in blackface or in a Ku Klux Klan outfit above the notation of his alma mater, his interests in pediatrics, and his quote advocating having "another beer."
Is Northam, then and now, two sides of the same blackfaced white man affronting African Americans? He wants to be seen another way.
"Now that he knows better, he is going to do better," a Northam adviser told BuzzFeed.
He is being presented as another white American awakening to the pervasiveness of racism and his role in sustaining it. His advisers are giving him a reading list that includes Roots by Alex Haley and "The Case for Reparations" by Ta-Nehisi Coates. And they say he has started reading.
Here's my own anti-racist reading list for Northam and my fellow Americans who are truly awakening after their own blackface moment. It is for people realizing they were taught by their relatives and friends and the media how to be racist. How to paint on blackface as if it were nothing. How to look down on black faces like they were nothing. How to support racist policies like they harm nothing.
This anti-racist syllabus is for people realizing they were never taught how to be anti-racist. How to treat all the racial groups as equals. How to look at the racial inequity all around and look for the racist policies producing it, and the racist ideas veiling it. This list is for people beginning their anti-racist journey after a lifetime of defensively saying, "I'm not a racist" or "I can't be a racist." Beginning after a lifetime of assuring themselves only bad people can be racist.
This list of nonfiction books on antiblack racism is introductory, for minds beginning to open to the ubiquity of racism in the 21st century and its history. The list includes the books I would read if I were beginning my journey today. Recent or enduring books. Books accessible to anyone. Books that primarily expose racist policies and ideas. Books that are ambitious and sweeping, mostly covering a long period or wide scope, or a specific space or time from the eyes of the nation, from the ears of history. The kinds of books that send us searching and learning and changing more and more. It is 38 books for two 19-week introductory courses. But please add to it.
We should begin by developing clarity and direction that can come only from definitions.
Definitions of race: Dorothy Roberts's Fatal Invention.
Definitions of racist and anti-racist, which I seek to explain in my books: Stamped From the Beginning and the forthcoming How to Be an Antiracist.
If you are white and feeling on edge already, then read Robin DiAngelo's White Fragility. If you are a person of color and think this syllabus isn't for you, then read James Forman's Locking Up Our Own.
Once definitions and feelings are clear, it may be prudent to be carefully led into racism and anti-racism through political memoirs of the past—Maya Angelou's I Know Why the Caged Bird Sings and The Autobiography of Malcolm X—and then of the present, with Janet Mock's Redefining Realness, Brittney Cooper's Eloquent Rage, and Kiese Laymon's Heavy.
From memoirs, proceed to essays: James Baldwin's The Fire Next Time, Audre Lorde's Sister Outsider, Coates's Between the World and Me, and Jesmyn Ward's anthology, The Fire This Time.
From the essays, move to the nonfiction monographs:
Slavery: Edward E. Baptist's The Half Has Never Been Told. Daina Ramey Berry's The Price for Their Pound of Flesh.
The North: Leon Litwack's North of Slavery.
Reconstruction: Eric Foner's Reconstruction.
Convict leasing: Douglas A. Blackmon's Slavery by Another Name.
Jim Crow: James D. Anderson's The Education of Blacks in the South, 1860–1935. Khalil Gibran Muhammad's The Condemnation of Blackness. Richard Rothstein's The Color of Law. Thomas J. Sugrue's The Origins of the Urban Crisis.
The Great Migration: Isabel Wilkerson's The Warmth of Other Suns.
Civil and human rights: Jeanne Theoharis's A More Beautiful and Terrible History. Mary L. Dudziak's Cold War Civil Rights. Deborah Gray White's Too Heavy a Load. Paula J. Giddings's When and Where I Enter.
Mass incarceration: Elizabeth Hinton's From the War on Poverty to the War on Crime. Michelle Alexander's The New Jim Crow. Angela Davis's Are Prisons Obsolete? Bryan Stevenson's Just Mercy.
Police violence: Wesley Lowery's They Can't Kill Us All. Keeanga-Yamahtta Taylor's From #BlackLivesMatter to Black Liberation.
Health and housing: Harriet A. Washington's Medical Apartheid. Matthew Desmond's Evicted.
Voting: Ari Berman's Give Us the Ballot. Carol Anderson's One Person, No Vote.
From each book, move to a lifetime of anti-racist action.
Northam is apparently moving toward a legislative life of anti-racist action in Virginia. His team is reportedly fashioning a racial-equality platform of putting more funds into affordable housing and public education, instituting equitable standards for small-business procurement, and expanding economic opportunity for entrepreneurs. These plans will help, in the same way a nice raise helps a low-income worker, even as these plans will do nothing to address why homes are unaffordable, why certain public schools are underfunded, or why black entrepreneurs face restrictions.
From afar, I want to believe Northam's sincerity and commitment. But too often, feigned ignorance buys racial innocence. When people do not deny their racism, they claim their ignorance of racism. And they are believed because people commonly believe the fundamental villain in America's racist saga is ignorance.
Racist power is the fundamental villain in America's racial saga. But in order to challenge or overtake racist power, we must know racist power and its policies and ideas and blackfaced and hooded and badged and suited soldiers of violence.
This anti-racist syllabus is a first step. It is for people beginning their anti-racist journey after a lifetime of not truly knowing themselves or their country. It is for people opening to knowledge now, to changing themselves now, to changing the world now.