'God Is Not Done With Us Yet': The Move Toward Local Renewal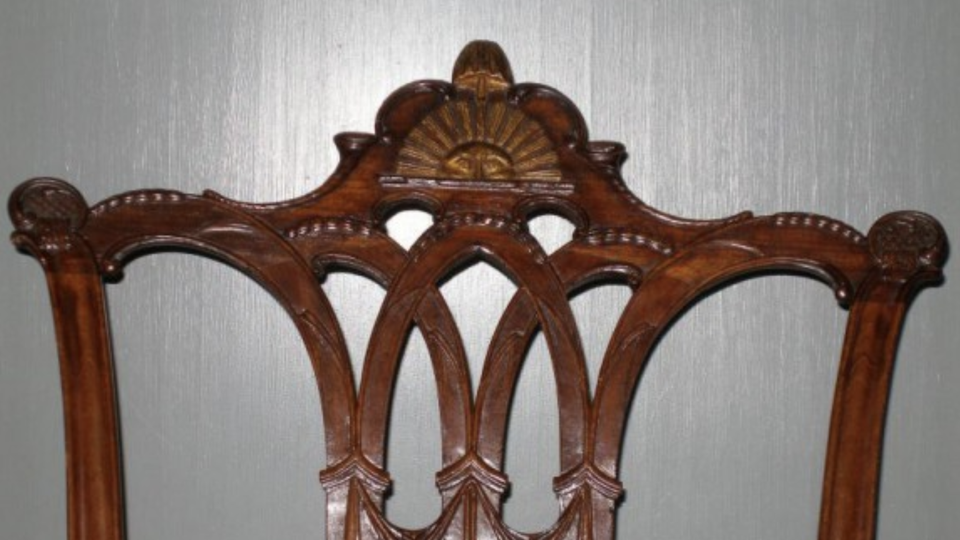 Editor's Note:
This article previously appeared in a different format as part of The Atlantic's Notes section, retired in 2021.
The prospect for governance at the national level is dark. If you were in doubt, here is some recent grist.
This makes it all the more important to notice, to connect, and to learn from the dispersed examples of local-level renewal, progress, and reinvention around the country. That is the intended theme of this ongoing thread.
With minimal elaboration, here are a few recent installments and bits of evidence toward this end:
1. Progressive federalism: My friends Lenny Mendonca and Laura Tyson have written extensively on this phenomenon, and how exactly cities, states, and regions and work most effectively in a time of national dysfunction. (Lenny Mendonca is the former head of CalForward and recently announced chief economic adviser to new California Governor Gavin Newsom. Laura Tyson was head of Bill Clinton's National Economic Council and is a professor at UC Berkeley.)
In an article "America's New Democracy Movement," they detail a theme discussed here over the months, and evident in the 2018 mid-term results: moves toward structural improvements in the machinery of governance, at the local and state level. The state-level moves in the opposite direction, notably in North Carolina and Wisconsin, are well known. Mendonca and Tyson say there is an opposing and more positive trend:
But the story of the 2018 midterms is about more than Trump and the future of his presidency. It is about an American electorate yearning for democratic reforms. Like in the Progressive era of the early twentieth century, when citizens and states spearheaded a wave of measures to improve democratic governance, voters from both parties used the election to signal their support for democracy….

With the federal government mired in dysfunction and now in its third shutdown since January 2018, voters are taking charge. Come 2020, there is every reason to expect that "progressive federalism" will usher in democratic reforms on a scale not seen since the heyday of the original Progressive movement.
---
2. Also in California, the governor-once-removed Arnold Schwarzenegger is continuing his drive for progressive democratic reform, notably through anti-gerrymandering measures. On January 10 his institute at USC had a big "Fair Maps Incubator" conference about a new approach to districting. I look forward to seeing the results.
---
3. Also in California, our friend Joe Mathews reports in the San Francisco Chronicle on the Salinas Valley town of Gonzales, many of whose residents are farm workers and where the median income is only $17,000 a year, that has found an ambitious way to give its young people a much better chance. As he writes:
Against the odds, Gonzales has assembled such a rich suite of services for children—27 programs—that it spends more on youth than on its Fire Department. Gonzales residents are poor, but they still voted for a half-cent sales tax that helps fund youth services. And while leaders in this Monterey County town don't have much power, that didn't stop them from sharing power with their own children, who help make decisions on spending and policy.

Gonzales, for all its challenges, has real strengths. It has developed an industrial park and agriculture-related businesses that produce steady tax revenue. And it has stable and thoughtful local leadership….

As much as possible, Gonzales employs the city's own children as part-time workers or interns in its programs. Students as young as ninth-graders are asked to interview and fill out applications — giving them experience. The city also gives part-time work to college students from Gonzales to keep them connected to the town.
The whole story is worth reading.
---
4. Not in California, but from a state resident (and former San Jose Mercury reporter): Dan Gillmor writes about experiments in re-connecting local journalism with its civic audience, and with a potential economic base. This one is in Kansas City, to give local residents a view inside the news room.
Our work with newsrooms, including Kansas City, has been about collaboration in every respect. At The Star, for example, the collaboration with the public library has been astoundingly productive. The organizations teamed up on "Java with Journalists" meetings at branch libraries — a project soon to be expanded to other public library systems in the Kansas City metro area — and, of course, the "What's Your KCQ" project. The latter has another partner: Hearken, a Chicago-based specialist in what it calls "public powered journalism" in which the public is integral to the reporting….

Speaking personally, some lessons are already clear. Among them: Each newsroom and community is different, so the engagement/transparency projects need to be tailored to fit the people and place; the principles don't change but the specific tactics may.
Samantha Max, of the Telegraph in Macon, Georgia, has a related report, which like Gillmor's is carried at Arizona State University's NewsCo/Lab site.
---
5. From a very different perspective, drawing from the works of Friedrich Hayek and the doctrine of "subsidiarity" with a heavily Catholic emphasis, Andy Smarick of the libertarian R Street Institute talks about conservatives' obligation to work out the practicalities of a local-centric approach. His essay in National Affairs is called "Toward a Real Decentralization," and it says:
Conservative leaders who embrace [the localist] view should be comfortable even with formations that adopt initiatives they may not like. By recognizing our own limitations and the authority of others, we can see that the American unum requires a pluribus.

There are many instances in which leaders on the right seem to miss this point. For example, after the city of Charlotte passed an ordinance in 2016 permitting transgender people to use the bathrooms they prefer, state lawmakers in North Carolina hastily passed a bill overriding this policy….

Similarly, as political-science professor Jay Aiyer pointed out in a paper on localism in Texas, "Texas is a conservative state with growing liberal urban centers. However … the leadership in Texas has chosen to centralize authority through the legislative process, undermining local control on a myriad of issues." In other words, to prevent liberal policies from taking effect, or what Texas governor Greg Abbott often refers to as "the Californization of Texas," conservative leaders at times proudly subvert local authorities.
The essay is a useful complement to the progressive-minded examinations of the likes of Tyson and Mendonca.
---
6. Finally for now, former senator and presidential front-runner Gary Hart, subject of this recent story in The Atlantic, from his site Matters of Principle. In "The Darkness Before the Dawn" he writes:
Despite the chaos in and around the White House and the fog of stagnation it creates, emanating from a man who could care less for this country, and despite the cultural changes shrewdly observed by my friend, there must and will be a return to sanity and to a brighter day for the country we love.  We are optimists because we are Americans.

As Reverend Jesse Jackson used to say about himself, God is not done with us yet.
Details on what God may have in mind for the people of the United States, and what Earthlings may do about it, ahead.