'Both Sides' and the Decline of Public Institutions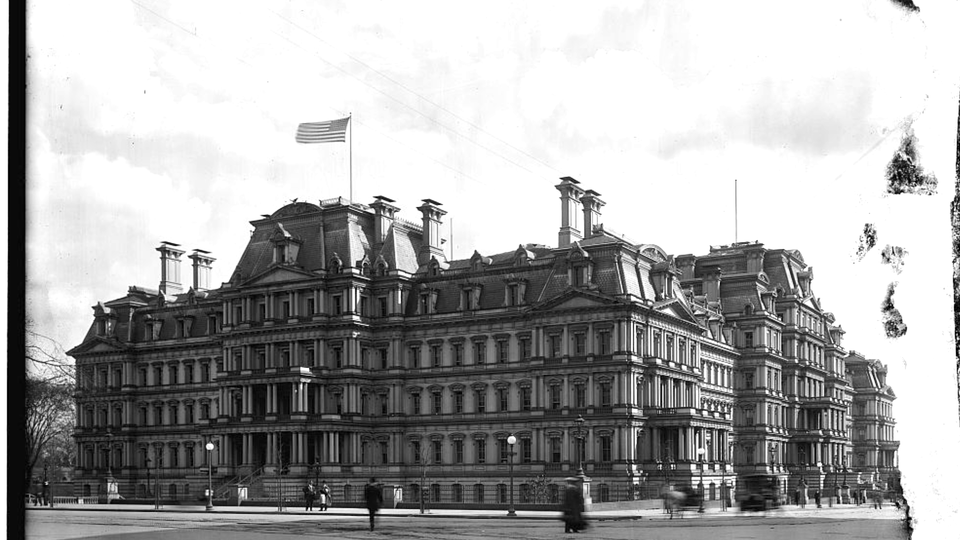 Editor's Note:
This article previously appeared in a different format as part of The Atlantic's Notes section, retired in 2021.
Yesterday I quoted a Foreign Service officer who is now on furlough. He described the current shutdown-induced emergency within the State Department and other agencies, but also the long-term decline in public institutions that it capped off.
Several readers complained that the FSO was indulging in "both sides-ism," in saying that "politicians" were responsible for the decline, rather than singling out Donald Trump and Mitch McConnell. In the previous note I quoted a rebuttal to that effect.
Now the Foreign Service officer who wrote the original note responds:
I just looked at your site and saw the lengthy quote from my email.   I also saw the comment from the former Fulbrighter, as well as yours on the responsibility of Trump and McConnell for the current shutdown.  

I agree with both of you.  

I don't wish in any way to draw moral or other equivalence between the Trump administration and those that came before it. In my opinion, the Trump administration has done far more damage to American democracy and the institutions that underpin it than any administration I can think of. Ever.  

To make matters worse, Trump has been abetted in this wholesale destruction of our democracy by moral cowards such as Paul Ryan and Mitch McConnell, people who knew from the beginning that Trump was corrupt and incompetent, yet they grinned and stood behind him in order to satisfy their own ambitions and partisan goals.  
Although the Trump shutdowns are hardly the first I've lived through, starting with the Gingrich-Clinton shutdown, no other President would or could have been so crass or heartless to suggest that federal employees hold yard sales or work as secret shoppers to make ends meet. Perhaps I should have been more clear about this, although I agree with you that perhaps my years in Foreign Service has baked into my DNA an aversion to overt partisanship.  From the day we join the Foreign Service, we are told—and every FSO I know fervently believes—that our job is to loyally execute the foreign policy of the United States, regardless of which party controls the White House or Congress. If we can't do that, we should resign.  

Nevertheless, my broader point was that, although the Trump administration has taken neglect of the federal bureaucracy and institutions to an extreme, the federal bureaucracy and institutions have been in decline for a long time.  

As this article shows, spending on core diplomatic functions declined every year under Obama, with the exception of a brief bump up in 2010 and 2011 for the so-called "civilian surge" in Afghanistan.  Granted, this is but a small slice of the federal budget, but it's the one part I'm intimately familiar with. And this declining support for diplomacy is, I would argue, just part of a larger decline in support for those institutions that have made America what it is today.  

---

My other point was that I'm disappointed to hear so little concern from either party right now about the long-term consequences of this shutdown. Certainly the Republicans, given that they control both the WH and the Senate, are more responsible. And Mitch McConnell's craven refusal to even get on the field is a particular dereliction of duty.

Even so, I think most federal employees and many non-feds would agree that the trend in recent decades is for both parties, especially when it is politically convenient, to neglect and politicize our institutions. Republicans, starting especially with Reagan, have been much more guilty of demonizing the federal bureaucracy than Democrats.  But no party is innocent. Just as no one ever got fired for buying IBM, no one wins an election by praising the federal bureaucracy.  Both parties have neglected our federal workforce and institutions, and the entire nation has and will continue to suffer as a result.  
---
By the way, if you want to hear the bluntest possible explanation of how and why Mitch McConnell is single-handedly standing between 800,000 public servants and the resumption of their normal work and pay checks, I highly recommend this short speech by Jon Tester of Montana.
Tester, a farmer who just won a third term in the Senate despite an effort by Donald Trump and the national Republicans to defeat him, puts things more directly than you're accustomed to hearing on the Senate floor. Worth watching here,  or below.