Sean Hannity Failed to Tell His Viewers the Truth
The Fox News host should have shared much more about his relationships with Donald Trump and Michael Cohen.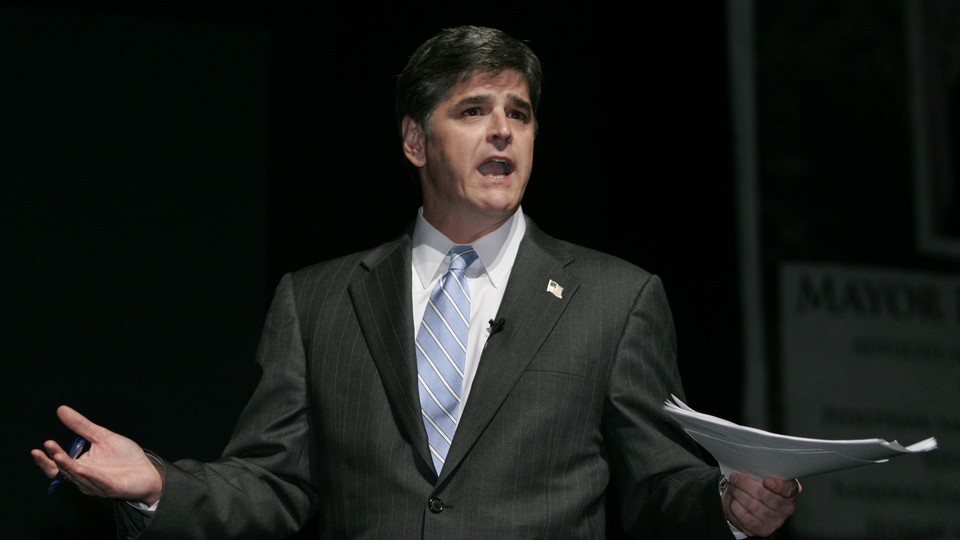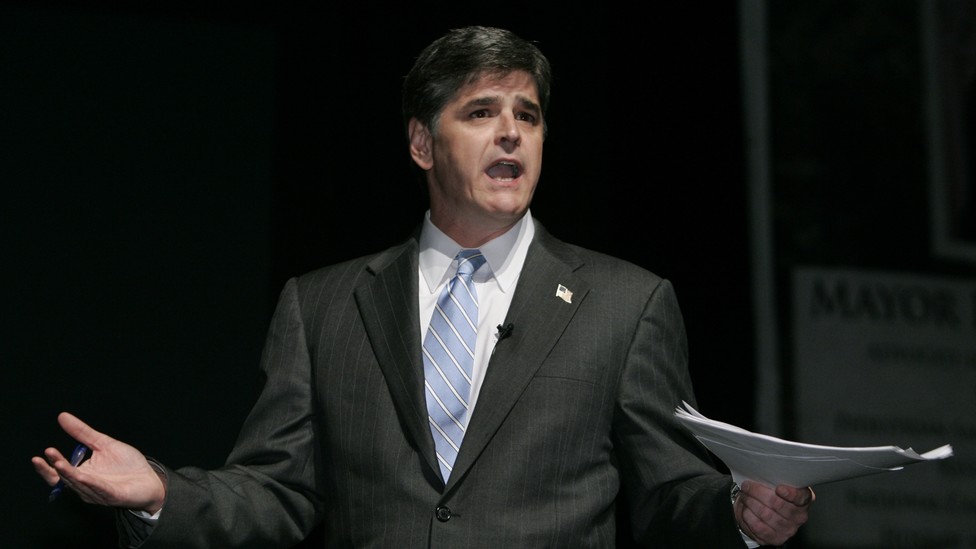 Sean Hannity, the Fox News commentator and talk-radio host, is perfectly entitled to support President Donald Trump, to defend Trump's allies, and to attack Trump's enemies. But his audience deserves the truth about his relationship to this presidency.
He has yet to level with them.
Oh, viewers know that Hannity is a right-wing populist who calls himself a conservative and votes Republican. No one is under the impression that he is "fair and balanced," and the most discerning can calibrate their viewing experience accordingly. But most viewers understandably assumed that Hannity's coverage of Trump is no different than his commentary on other elected GOP officials he has supported.
That isn't so. Hannity is not an outside observer who likes what he sees in the Trump White House and shares that perspective. He is a participant in this presidency, one who still hasn't ever fully disclosed how he affects and is affected by the actions Trump takes.
That is not to say that he should shut up. It is to say that he owes his viewers enough context to make informed judgments about his biggest biases, blind spots, conflicts of interest, and how they may affect his words.
There is a long history of ideologically aligned pundits offering advice to elected officials with whom they agree. It would be difficult to determine the exact line where such behavior crosses over into the assumption of a fundamentally different role that confers an obligation to alert the public that something has changed. But Hannity's case isn't even a close call.
A close call would be if the Fox host occasionally had friendly private conversations with Trump, once attended a private dinner at the White House, and casually talked with Donald Trump Jr. about how they should go rhino hunting, adding that for safety's sake they had better not invite Dick Cheney. Knowing all that would not cause me to adjust how I assess Hannity's show.
As Rush Limbaugh put it, everybody knows that Hannity "is eager for Donald Trump to succeed, just like over half of the country is." (Well, less than half the country, but still.)
In contrast, Olivia Nuzzi's weekend feature on the Fox News host's relationship to the president should cause everyone to adjust their assessment of what Hannity says on the air.
She writes:
The call to the White House comes after ten o'clock most weeknights, when Hannity is over... The operator refers to a list of cleared callers, a few dozen friends and family members outside the administration who may contact President Donald Trump through this official channel — among them his adult sons, Eric and Don Jr.; private-equity billionaire Stephen Schwarzman; media billionaire Rupert Murdoch; real-estate billionaire Tom Barrack; Patriots owner and also-billionaire Robert Kraft; and Hannity.

The operator then dials the president, who leaves the Oval Office around 7 p.m. and who, by this point in the evening, is almost always by himself on the third floor of the executive residence (the First Lady reportedly sleeps in a separate bedroom). He tells the operator to put Hannity through.

Their chats begin casually, with How are yous... On some days, they speak multiple times, with one calling the other to inform him of the latest developments. White House staff are aware that the calls happen, thanks to the president entering a room and announcing, "I just hung up with Hannity," or referring to what Hannity said during their conversations, or even ringing Hannity up from his desk in their presence.
That calls for a lot more than a passing disclosure that you've offered the president advice. Chatting with Trump, at length, most weeknights, is hugely consequential. Hannity is an unusually frequent presidential advisor. A confidante. An intimate. Perhaps the closest thing Trump has to a friend. And he cannot avoid being influenced by that. It would influence anyone. Disclosing the intimacy of that relationship was an ethical obligation, as much as if he had gone onto the official White House payroll.
If you're a cable viewer, think of it this way: Say that a person is on screen opining about the president of the United States, and the chyron says, "conservative pundit." Would you evaluate his words differently if the chyron said, "personal friend of Trump"? How about "talk-show host" vs. "senior Trump adviser and strategist"?
Hannity failed to report the whole truth, so his viewers couldn't decide how much it mattered. He effectively took on a brand new job, but without telling anyone. And his personal conflicts of interest are different now too. Last month, he was revealed to be a client of Trump's longtime fixer and personal attorney, Michael Cohen. Hannity insisted he was just getting advice on real estate, and said, "I might have handed him 10 bucks," insisting that their relationship enjoyed attorney-client privilege.
But Hannity's real estate portfolio is huge—estimates put his holdings at around $90 million. Spending nothing to obtain legal advice on a large fortune in real-estate holdings sure sounds like a personal favor that Hannity got by virtue of his relationship with Cohen and Trump. But he never mentioned it when inveighing against the FBI investigation that put Cohen in its crosshairs and that threatens Trump. Nor did he tell viewers that the Department of Housing and Urban Development, the federal agency Ben Carson runs, wields discretion that affects the value of his holdings.
Those are breaches in trust, regardless of whether Hannity is a journalist or a talk show host. And it speaks poorly of Rupert Murdoch, Jack Abernethy, and the rest of the Fox News executive team that they are allowing Hannity to go on without changing.
"Everybody knows that Sean Hannity believes in Donald Trump," Limbaugh said, but he was wrong when he added, "Hannity has not withheld anything from anybody about anything that he's doing." Hannity withheld the degree of his intimacy with Trump, the special treatment he got from Trump's attorney, the financial benefits he derived, the ways in which his real-estate portfolio could be affected by decisions at HUD, and his personal interest in undermining the FBI investigations that wound up exposing more about Hannity than he wanted the public to know.
One wonders if he is withholding anything else.