A Teen Gender-Care Debate Is Spreading Across Europe
Doubts have now come to the Netherlands, where the most-contested interventions for children and adolescents were developed.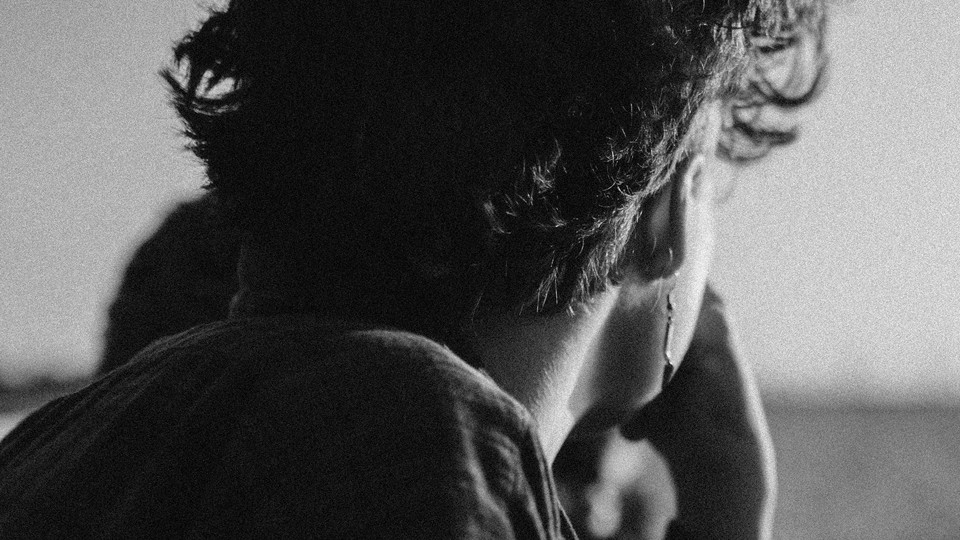 As Republicans across the U.S. intensify their efforts to legislate against transgender rights, they are finding aid and comfort in an unlikely place: Western Europe, where governments and medical authorities in at least five countries that once led the way on gender-affirming treatments for children and adolescents are now reversing course, arguing that the science undergirding these treatments is unproven, and their benefits unclear.
The about-face by these countries concerns the so-called Dutch protocol, which has for at least a decade been viewed by many clinicians as the gold-standard approach to care for children and teenagers with gender dysphoria. Kids on the protocol are given medical and mental-health assessments; some go on to take medicines that block their natural puberty and, when they're older, receive cross-sex hormones and eventually surgery. But in Finland, Sweden, France, Norway, and the U.K., scientists and public-health officials are warning that, for some young people, these interventions may do more harm than good.
European health authorities are not reversing themselves on broader issues of trans rights, particularly for adults. But this turn against the Dutch protocol has inflamed activists and politicians in the United States. Republicans who have worked to ban its recommended treatments claim that the shifts in Europe prove they're right. Their opponents argue that any doubts at all about the protocol, raised in any country whatsoever, are simply out of step with settled science: They point to broad endorsements by the American Medical Association, the American Psychiatric Association, and the American Academy of Pediatrics, among other groups; and they assert that when it comes to the lifesaving nature of gender-affirming care, "doctors agree."
But doctors do not agree, particularly in Europe, where no treatments have been banned but a genuine debate is unfurling in this field. In Finland, for example, new treatment guidelines put out in 2020 advised against the use of puberty-blocking drugs and other medical interventions as a first line of care for teens with adolescent-onset dysphoria. Sweden's National Board of Health and Welfare followed suit in 2022, announcing that such treatments should be given only under exceptional circumstances or in a research context. Shortly after that, the National Academy of Medicine in France recommended la plus grande réserve in the use of puberty blockers. Just last month, a national investigatory board in Norway expressed concerns about the treatment. And the U.K.'s only national gender clinic for children, the Tavistock, has been ordered to close its doors after a government-commissioned report found, among other problems, that its Dutch-protocol-based approach to treatment lacked sufficient evidence.
These changes in Europe have so far been fairly localized: Health authorities in many countries on the continent—among them Austria, Denmark, Germany, Italy, and Spain—have neither subjected the Dutch approach to formal scrutiny nor advised against its use. Yet questions about the protocol seem to be spreading. At the end of March, for example, a Belgian TV report described a 42-fold increase in patients at a leading gender clinic in Ghent and raised questions about the right approach to care. Doubts about the protocol have even come to the country that invented it, at the Center of Expertise on Gender Dysphoria in Amsterdam. "Until I began noticing the developments in other EU countries and started reading the scientific literature myself, I too thought that the Dutch gender care was very careful and evidence-based," Jilles Smids, a postdoctoral researcher in medical ethics at Erasmus University in the Netherlands, told me via email. "But now I don't think that any more."
---
Kirsten Visser, a Netherlands-based advocate and consultant for parents of trans teens, says her own son, Sietse, started receiving "definitely lifesaving" care at the Amsterdam center in 2012, at the age of 11. Around the time that Sietse showed up at the clinic, the Dutch protocol was becoming established internationally, largely through the work of a child and adolescent psychiatrist there named Annelou de Vries.
After completing a Ph.D. on gender dysphoria in Dutch adolescents, de Vries published two seminal papers with the clinical psychologist Peggy Cohen-Kettenis and other colleagues, in 2011 and 2014. The former looked at the psychological effects of puberty suppression on 70 young people over a period of two years, on average; the latter tracked outcomes for 55 of those people who had gone on to receive gender-reassignment surgery, over an average of six years. Taken together, the studies found that the teens showed fewer symptoms of depression after having their puberty suppressed, as well as a decrease in behavioral and emotional problems; and that the ones who went on to take gender-affirming hormones and have surgery grew into "well-functioning young adults." De Vries's expertise has since been widely recognized within the field: She served as a co-lead on the revision of the adolescent section of care guidelines recently published by the World Professional Association for Transgender Health, and is now president-elect of the European equivalent, EPATH.
But in the years after her two studies were released, research done in other European countries led to concerns about their relevance. In 2015, for example, Finnish researchers described a phenomenon that "called for clinical attention," as they put it: More children were reporting gender dysphoria, and a greater proportion of them had been assigned female at birth. The fact that three-quarters of those Finnish teens had been diagnosed with separate and severe psychiatric conditions appeared to be at odds with the data from the Netherlands, the paper argued. The Dutch studies had found that just one-third of adolescents with gender dysphoria experienced other psychiatric issues, suggesting they were in far better mental health.
In Sweden, too, clinicians grew alarmed by the sudden increase in the number of teenagers seeking gender care. Mikael Landén, a professor of psychiatry at the University of Gothenburg, told me that this population has increased 17-fold since 2010. One explanation for that change—that more open-minded attitudes around gender have emboldened kids to seek the help they need—just doesn't ring true to him. He'd studied those views in his early work, he said, and found that, on the whole, Swedish attitudes toward transgender people have been very positive for a long time.
When the government asked Landén and a group of other scientists to write an evidence-based review of hormone-based treatments for young people, their verdict, after two years of study, was expressed definitively: The original research findings from de Vries were outdated, and do not necessarily apply to the group of teens who have been coming forward in more recent years. The Dutch protocol had been "a valuable contribution," he told me, and "it was reasonable to start using it" in Sweden. But times had changed, and so had the research literature. In 2021, for instance, a team based at the U.K.'s Tavistock clinic published research showing no detectable improvements in the mental health of youngsters who had been put on puberty blockers and followed for up to three years.
De Vries acknowledged some concerns about the research when we spoke in February. "Our early outcomes studies were really from another time and comprised small samples," she told me, and they looked only at trans youth who had experienced gender dysphoria from childhood. She granted that there is some research to suggest that kids who don't arrive at the clinic until they're older are worse off, psychologically, than their younger peers; but she also said her team has run studies including 16-year-olds, and that their findings were "not worrisome." She agrees that other researchers have not replicated the long-term follow-up research on kids who went through the Dutch protocol, but she pointed out that the short-term benefits of such treatment have indeed been seen in other studies. Research conducted in the U.S., and published earlier this year, found that a group of 315 trans and nonbinary youth were on average less depressed and anxious, and better-functioning, after two years of hormonal treatment.
In the meantime, de Vries and her colleagues have urged clinicians in other countries to do more of their own investigation, in part because the youngsters who receive care at gender clinics in the Netherlands seem to be in comparatively good mental health from the get-go. It's not yet clear, she told me, that studies of this group will be applicable to youth in other countries. "Every doctor or psychologist who is involved in transgender care should feel the obligation to do a good pre- and post-test," one of de Vries's co-authors on the 2011 and 2014 studies said to a Dutch newspaper in 2021. "The rest of the world is blindly adopting our research."
---
De Vries is now working on a research project, funded by an $864,000 grant, that will try to answer newly forming doubts about the Dutch protocol. Her proposal for the grant, filed in 2021, described its subject as a "once so welcomed but now sharp[ly] criticized approach."
That such criticisms are becoming mainstream even in her own country is itself a startling development. After all, the Netherlands has long been at the vanguard of progressive health-care practices. When the Dutch approach to transgender care for adults first started taking shape during the 1970s (many years before the protocol for kids would be established), the country's politics were dominated by a steadfast opposition to taboos. James Kennedy, an American-born professor of modern Dutch history at Utrecht University, has described this as the country's "compassionate culture": In a radical departure from its traditional Christian conservatism, long-standing policies were being spurned; and even touchy subjects such as death and sex were made the subject of broad public-policy debates. Sex work, for example, was widely tolerated, then legalized in 2000. Similarly, the Royal Dutch Medical Association offered formal guidelines for the practice of euthanasia in the 1980s, and a corresponding national law—one of the world's first—codified the rules in 2002.
Against this backdrop of openness, in which doctors were seen as authoritative figures who were well equipped to decide what was best for their patients, one of the first dedicated clinics for transgender people was established in Amsterdam in 1972. It offered an array of services—blood tests, hormone therapy, and surgeries—to trans adults. According to a recent book by the historian Alex Bakker, Dutch surgeons, some of them inspired by their Christian beliefs, developed techniques that would reduce patients' psychological suffering. "Helping those in need trumped 'taboos' about the sanctity of life or fixed gender roles," Kennedy told me. The Dutch protocol for treating gender dysphoria in children, as established in the 1990s, reflected a further extension of this philosophy, aiming to smooth adult transitions by intervening early.
Nevertheless, in December, a journalist named Jan Kuitenbrouwer and a sociologist named Peter Vasterman published an opinion piece in a leading daily newspaper, NRC, that took aim at the Dutch protocol and its "shaky" scientific foundations, and alluded to the international scrutiny of the past few years. "It is remarkable that the media in our neighboring countries report extensively on this reconsideration," the article said, "but the Dutch hardly ever do." Like critics elsewhere, Kuitenbrouwer and Vasterman pointed to the rising numbers of children seeking care, from 60 to 1,600 in the Netherlands across a dozen years, and the unaccounted rise in those assigned female at birth; and they suggested that this new generation of people seeking treatment is not analogous to those included in the studies conducted by de Vries a decade ago. De Vries and some colleagues countered that their more recent research addresses this concern. "Scientific evaluation has always been an integral part of this challenging model of care, where young people make early decisions about medical interventions with lifelong implications," they wrote in the same newspaper.
Also in December, a clinical psychologist at Radboud University's gender clinic in Nijmegen named Chris Verhaak told a different Dutch outlet that puberty blockers affect children's bones, and maybe also their brain development. "It is not nothing," she said. Verhaak is currently running a government-funded study to understand the source and nature of the increase in the number of patients. (Results are due to be presented to the Dutch House of Representatives this year.) In another interview that month, she said that for up to half of cases, the gains in suppressing puberty are not clear. "I worry about that," she told the newsweekly De Groene Amsterdammer. "Especially because we also experience enormous pressure to provide these puberty inhibitors as quickly as possible."
Verhaak's comments in particular sparked dismay among trans groups, which saw them as promoting destructive narratives about social contagion. Verhaak and her direct collaborators say that they are no longer speaking to the media until their study is released, but Hedi Claahsen, a professor and principal clinician on the Radboud center's gender team, told me that practitioners are cautious and follow national guidelines. When I asked if her center's approach differed from the one used in Amsterdam, she told me, "No clinic is exactly the same." Individual providers, who are working at different institutions, may end up providing care that reflects "a different vision."
Another, more significant round of criticism arrived at the end of February, when another widely read Dutch newspaper, de Volkskrant, published a 5,000-word article under a headline reading: "The treatment of transgender youth in the Netherlands was praised. Now the criticism of 'the Dutch approach' is growing." The authors spoke with Iris, a 22-year-old woman who spent five years on testosterone and had a double mastectomy that she now regrets; they pointed to a new population of kids assigned female at birth seeking care only in their teens; and they noted reservations about the protocol in Finland and Sweden. "Is the 'Dutch approach' still the way to go?" the story asked.
The article prompted debate on Twitter, where Michiel Verkoulen, a health economist working with the government of the Netherlands to address the long-standing problem of ever-expanding waiting lists and their impact on young people's mental health, accused the Dutch protocol's critics of ignoring what he described as the elephant in the room. "What to do with the people for whom transgender care is critical?" he asked. "You can put every research aside, keep asking for more, and argue that diagnostics and treatments should be stricter … But the question remains: What then?"
"In the Netherlands there are more and more people saying that gender diversity is woke and it's nonsense and it's bullshit," Visser, the consultant for parents of trans teens, told me. Sam van den Berg, a spokesperson for an Utrecht-based trans-rights organization called Transvisie, argued that this debate does not need to happen. The quality of care for children with gender dysphoria is better in the Netherlands than almost anywhere else, she said. "We don't feel it's necessary to change anything." Indeed, doctors in the Netherlands are still free to provide gender-affirming care as they see fit. The same is true of their colleagues in Finland, Sweden, France, Norway, and the U.K., where new official guidelines and recommendations are not binding. No legal prohibitions have been put in place in Europe, as they have been in more than a dozen U.S. states, where physicians risk losing their medical license or facing criminal sanctions for prescribing certain forms of gender-affirming care.
But the trend toward more conservative application of the Dutch protocol is likely to have real effects in European countries, in terms of which kids get treatment, and of what kind. Louise Frisén, an associate professor at Karolinska Institute and a pediatric psychiatrist at the child and adolescent mental-health clinic in Stockholm, Sweden, told me she worries that under her country's new guidelines, many of her teenage patients will find it harder to access medical care. The benefits of treatment are clear, she said, and she further claimed that the policy change has caused anguish for some patients who are panicking at the looming prospect of puberty.
As for de Vries, when I spoke with her a few weeks before the article in de Volkskrant was published, she agreed that clinicians should be cautious, but not to the point where treatment becomes inaccessible. Outcomes for those with later-onset dysphoria do need to be investigated further, she acknowledged, but "if we are going to wait 'til the highest-standard medical evidence provides us the answers, we will have to stop altogether." In that sense, Europe's brewing disagreement over treatment could turn into paralysis. "That's what worries me," she said. "You will always have to work with uncertainties in this field."