The Probable Outcomes of Trump's Diagnosis
Here's what is currently known about Trump's health, and what it means for everyone else.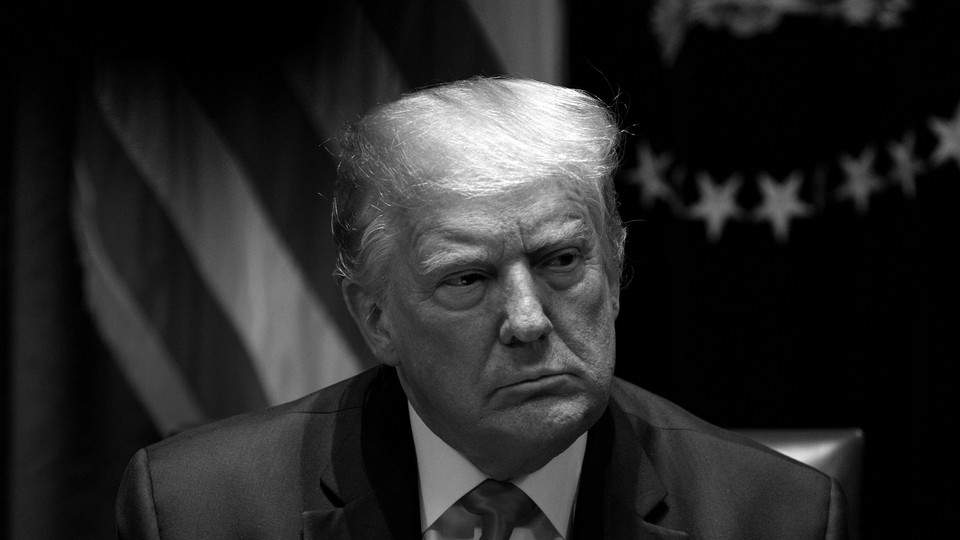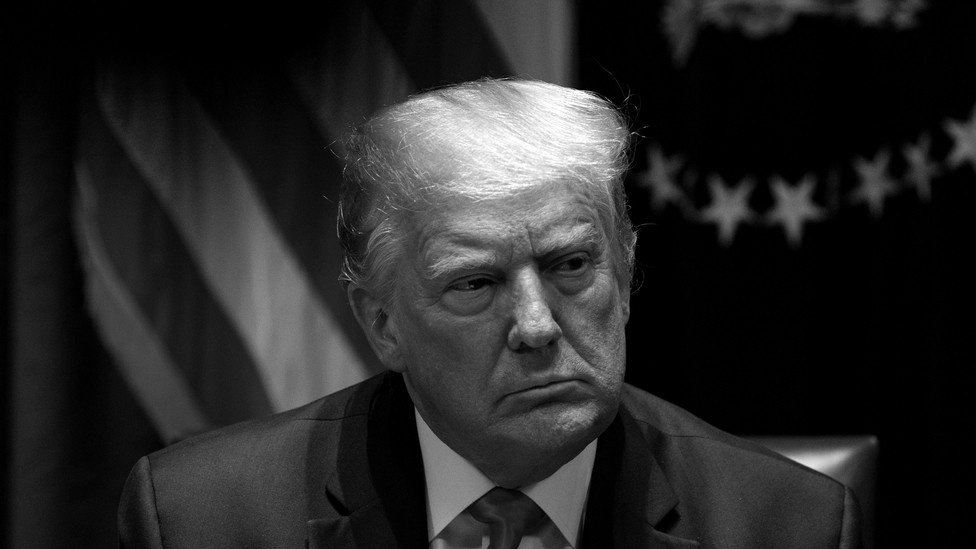 Updated at 5:55 p.m. ET on October 2, 2020
Donald Trump is 74, and he is male.
Little else is known about his physical condition. Throughout his presidency, he has disclosed almost nothing in the way of medical records. He stands accused, by one of his former doctors, of dictating his medical assessment as a candidate in 2016. Even Trump's body-mass index—a basic, objective measure of a person's body weight divided by their height—is disputed. His reported height increased by an inch in his 2018 physical exam, which left him one pound shy of obese for his height.
This is the context in which, in the predawn hours this morning, the world received news that the president had tested positive for the coronavirus. Trump disclosed his diagnosis in a tweet, and his doctor, Sean Conley, said in a statement that Trump and his wife, Melania, have the virus but are doing well and are at home in the White House. By this afternoon, Conley had announced that Trump received an unproven cocktail of synthetic antibodies. Later, it was announced that Trump was being transferred to Walter Reed National Military Medical Center in Bethesda, Maryland, for further evaluation. In a statement, White House press secretary Kayleigh McEnany said the president "will be working from the presidential offices at Walter Reed for the next few days."
The president's prognosis includes the full spectrum of possible outcomes. Many people infected by the coronavirus have no symptoms at all. Today, the White House chief of staff, Mark Meadows, told reporters that Trump has been showing "mild" symptoms, akin to those of a common cold. That suggests he has been infected for at least two days, possibly many more. He could clear the virus and test negative in short order, and return to the campaign trail within days. He could also have a prolonged hospitalization involving weeks of unconsciousness on a ventilator, during which time Vice President Mike Pence would take charge. The president could die.
Death is not the most likely outcome, but it is far from unlikely. Based on age and sex alone, Trump is at high or very high risk for severe disease. Eight percent of COVID-19 patients ages 65 to 74 die from the disease. Those 75 to 84 are at far higher risk: 18 percent die. And men are significantly more likely to die of COVID-19 than women. Obesity is also predictive of a severe course. Compared with people in the "normal" BMI range, obese patients are 74 percent more likely to be admitted to an ICU and 48 percent more likely to die. (Despite the uncertainty about Trump's precise BMI classification, his risk is demonstrably elevated.)
The president's doctors have assured the nation during his time in office that he is in good health and does not have chronic medical conditions. But we know that Trump's lifestyle does not portend an optimized immune system. His sleep schedule is erratic, he does not exercise, and he subsists on fast food and declines vegetables. He is prone to angry outbursts. These lifestyle factors, taken together, are suggestive of impaired resiliency, and could leave him more susceptible to being laid low by the virus.
But a key variable in Trump's case is that, because he is president, he will have the best possible medical monitoring and care. Should he need it, Trump will have care at the world's best hospitals from doctors such as Anthony Fauci, the nation's leading infectious-disease expert, whose advice Trump has spurned and rejected. Trump will have health care of the sort he has dangled as a campaign promise to all Americans since 2016, but never delivered.
Trump is also white. This means he is statistically less likely to experience severe disease, or to die of COVID-19, compared with nonwhite Americans. Even as the pandemic has killed more than 1 million people, Trump has continued to downplay and deny the severity of the disease, and mostly declined to wear a mask. If he does experience a mild case, his perception may skew even further away from the realities of the crisis.
Still, no one can be guaranteed an easy course of disease. COVID-19 can have lasting effects, and being in and out of the ICU can be traumatic. If Trump has an intense case, the experience may reorient him to take the virus more seriously. Severe cases of COVID-19 have a way of reorienting people's capacity to fear it.