Fashion's Racism and Classism Are Finally Out of Style
It's time for the luxury industry to grapple with its history and entrenched hierarchies.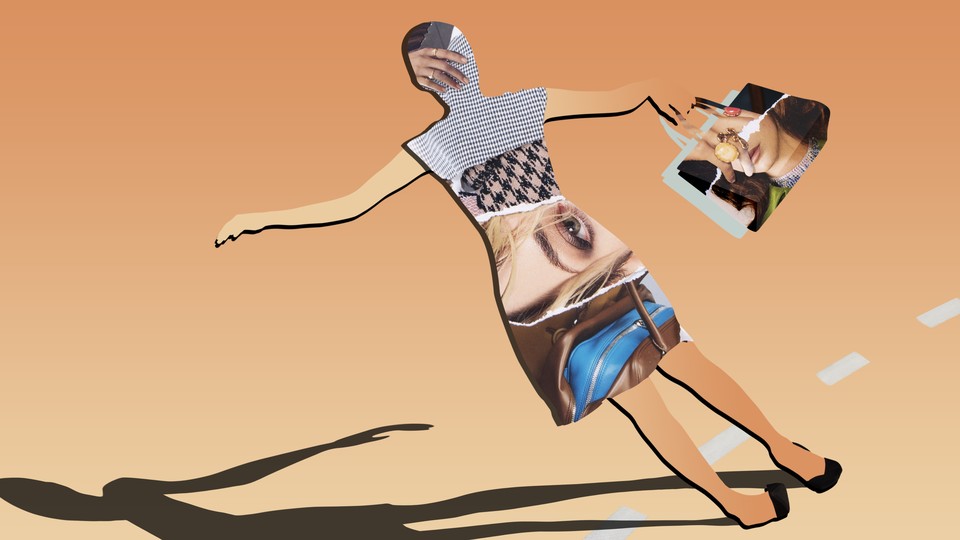 Luxury fashion's love of hierarchies has never been subtle. Telling people what they should look like often also requires telling them what's unacceptable: To spend money on feeling better, people first need to feel bad. For decades, the industry tolerated nearly no dark skin, fat bodies, wrinkles, or outward indications that a person wasn't summoned from the recesses of a French executive's brain and manifested directly onto the banquette at a SoHo restaurant. Any criticisms, the industry shrugged off.
Suddenly, though, it's the worst time to be peddling European elitism since the French Revolution. As the United States has roiled with soaring unemployment, mass death, and protests against racist state violence, fashion has had to contend with accusations that it long refused to dignify with a response. In June, Yael Aflalo, the CEO of the popular sustainable-fashion brand Reformation, and Leandra Medine Cohen, the influencer behind the style website Man Repeller, both left the companies they founded after their employees accused them of racism and classism. Vogue's longtime editor in chief, Anna Wintour, was recently forced to apologize to her workforce for the publication's decades of racism in a bid to keep her job.
For the most part, the tales of toxicity in fashion aren't new. Many of them are based on things done brazenly and in public—a Vogue cover that positioned LeBron James as the brute King Kong to Gisele Bündchen's blond damsel, Prada lining its boutique windows with figures that evoked Sambo stereotypes. Prominent fashion people are regularly and credibly accused of racism, sexual harassment, labor abuses, and beyond. If fashion as an industry is about the audacious celebration of social dominance, the thinking went, then how could anyone be shocked that it's a terrible business to work in?
What's new is everything else: the collective rage sweeping the country, the support for those within the industry who speak up, the fear that those at the top seem to feel. People with little power can imagine better workplaces and lives well within their grasp. It is now not quite so fashionable to be fabulously and unaccountably rich.
But in fashion, envisioning a path forward is particularly complicated. The veneration of whiteness and wealth isn't merely incidental to the global fashion business, but central to its vision and embedded in its practices, from who gets hired to how things get marketed. Luxury fashion is built on the emotional scaffolding of human aspiration—what happens to the industry when everyone gets sick of worshipping rich white people?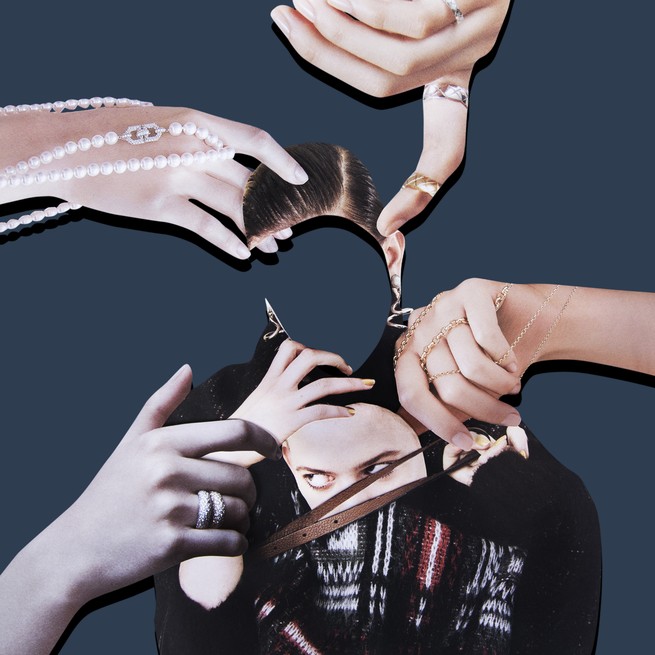 Long before the manufacturing and marketing of clothing became a multibillion-dollar industry, clothing was used to signal status. "Distinguishing clothing has always been important in large-scale societies," Katalin Medvedev, an international-dress and fashion researcher at the University of Georgia, told me. As societies became less agrarian and more centralized, people started to think of clothing as a way to show their jobs, their social status, their position within the community. In ancient Egypt, for example, female servants wore modest sheaths and plain hairstyles, while noblewomen enjoyed makeup, jewelry, perfume, wigs, and gowns detailed with gold thread. Some examples of early sartorial hierarchies are still visible: Catholic nuns and low-level priests dress simply and identically, humbling themselves and eschewing their personal identities in service of God; papal regalia is heavily embroidered and richly hued, the dress of a man singular in his religious authority. The fashion industry, according to Medvedev, is that basic idea of identity through dress, taken to the logical extreme of capitalism.
It's a straighter line than it might seem from ancient nobility and religious leaders to globe-trotting social-media influencers raking in millions of dollars a year from fashion endorsements. As the second Industrial Revolution infused capital into the expanding European upper class in the late 19th and early 20th century, fine clothiers and luggage-makers—Burberry, Louis Vuitton, Gucci—sprang up in Britain, France, and Italy to supply the burgeoning aristocracy with the accoutrements of their everyday lives. That meant sharp outerwear for military officers, trunks for international travel via steamship, and fine leather saddles for equestrians. As Europe's colonial power spread around the world, so did those brands and the aesthetic ideals of the wealthy white Europeans who patronized them.
The fashion industry, like energy or mining, is fundamentally extractive. For generations, Western countries had skilled tradespeople—leatherworkers, embroiderers, couturiers—in spades, but raw materials had to be imported, to be transformed into items that signified "luxury." Silk came from China, cashmere from Mongolia. Eventually, as brands looked to cut costs, cheap labor came from all over—in the 1970s and '80s, the manufacturing of textiles and leather goods began to migrate from Western Europe to Asia, Latin America, and Eastern Europe. Much of luxury fashion is now assembled in part in those places and "finished" just enough in Western Europe to get a Made in Italy or Made in France label. These marks of European craftsmanship, Medvedev said, encourage consumers to think of a new purchase as part of a centuries-long elite fashion lineage—and to feel as if they themselves are part of that lineage too, if only briefly.
Modern corporations want constant growth, and in fashion that's impossible without getting into the wallets of regular people looking for a little taste of clout, whether they're in the growing upper class in East Asia or the Middle East or in newer markets in Brazil or India. Entry-level status symbols—a Gucci belt or Chanel earrings or a Louis Vuitton wallet—covered in conspicuous logos and with prices in the hundreds instead of thousands of dollars are accessible to people with credit cards who want to project economic power they don't quite have. All of that money, though, still flows back to the wealthy Europeans who have always sat atop the fashion hierarchy. Almost all of the industry's most successful brands are owned by just two conglomerates, LVMH and Kering, which are controlled by French billionaires, their children, and their inner circles of other European aristocrats. In 2019, the two companies combined for nearly $79 billion in revenue, by today's exchange rates. Lots of people can buy into their vision of what power looks like, but it's still their vision.
More than a century after Hermès began outfitting the horsey set and Burberry started making trench coats for British military officers going off to fight in World War I, those same brands form the basis of the global luxury business, inextricable from the white European wealth that created it. The glorification of that history—a brand's "heritage," as it is often termed—is central to luxury marketing. Gucci's horsebit logo and the massive LV-covered trunks often used as decor in Louis Vuitton boutiques are there for a reason. You can still buy a custom saddle from Hermès, although the basis of its business is now handbags that can cost more than $100,000.
That tight control of fashion's most powerful and influential brands makes it difficult for people outside the well-pedigreed white elite to enter the industry at all, let alone influence how it conceives of luxury. "Fashion is an industry that has a ton of gatekeepers, and there's a lot of barriers to entry that are pretty subtle," says Aurora James, the founder and designer of the accessories brand Brother Vellies. Brands and media companies might commit to working with models from more diverse backgrounds or to including more Black celebrities in their ad campaigns or style coverage. But internally, little changes. "When you have just Black models or Black musicians as the only Black women in your sphere, it's really objectifying," James told me. "It doesn't really allow us a space to be intellectuals or businesspeople."
Although contemporary fashion draws heavily on the aesthetics of Black American culture—streetwear, hip-hop, and high-end sneakers are all crucial to the industry's current popularity with consumers—its use of those ideas is mostly without paying or acknowledging their originators. Often, those things only come after public pressure, or when a Black person is already so famous and powerful that an association with them isn't really seen as a risk. In 2017, Gucci, part of the Kering conglomerate, lifted some of the legendary Harlem designer and artist Dapper Dan's ideas before a public outcry goaded the company into collaborating with him directly. LVMH, which owns Louis Vuitton, Dior, Givenchy, and Fendi, among others, had never named a Black woman to the top creative post of any of its brands until 2019, when it hired Rihanna to start her own luxury-apparel line. The white people usually picked to lead fashion brands are rarely well known outside of the industry itself.
James, a Black woman and the daughter of a Ghanaian immigrant, started her line of sustainable shoes and handbags with $3,500 of personal savings and a spot at a popular New York City flea market. Two years later, her work had turned enough heads to win the CFDA/Vogue Fashion Fund, a prestigious award for American designers early in their careers. In some ways, though, the recognition made her situation more complicated. "My business grew so quickly, but I didn't have the things that I needed," she told me. "If you have access to capital, you're able to grow and scale, but because I didn't have that access, I ended up in some really bad financial situations," including one that she likened to "modern-day sharecropping." She took a loan from someone in the business whom she thought she could trust, but the terms of it bled her dry and did "exponential harm" to her company; she still doesn't have a business credit card. Across industries, Black-owned companies are twice as likely as white-owned companies to get rejected for traditional loans, and less than 1 percent of Black women who seek venture-capital funding get it. James sees things go differently for her white, well-off peers when success comes knocking and they need cash to meet it: Many upstart young designers are the kinds of people who can get a first round of funding from family and friends, raising six or seven figures with little risk and few strings attached.
Just last week, the fashion industry coughed up another example of the financial dismissiveness with which it treats Black talent: The designer Telfar Clemens was unceremoniously dropped by Gap, which had been promoting a high-profile collaboration with him as recently as January. In an interview with The New York Times, Clemens revealed that, even though the collection's cancellation was caused by the chaos of the pandemic and not through any fault of his own, Gap had paid him only a quarter of his fee for the work he had done so far and then stopped answering his creative director's emails. (A representative for Gap later apologized for how the situation was handled and said that the remainder of his fee had been paid.)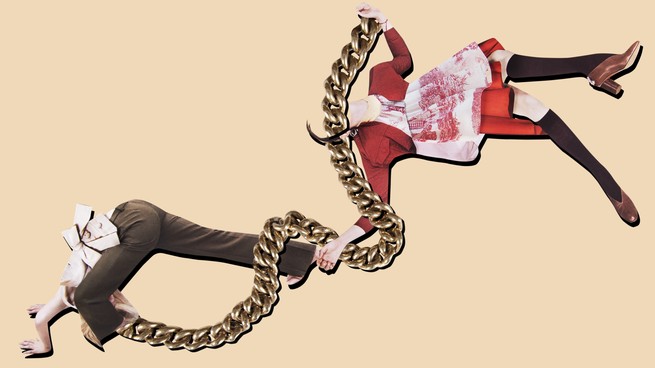 Washing whiteness out of the hierarchy of fashion wouldn't just take adjustments to corporate leadership or less exploitative supply chains. It would mean dramatic changes in how wealth accumulates more broadly, and in how we think about nice things and who should have them. A more just industry would exist in a world in which the prices of goods are tied to fair wages for workers and ecologically sound materials, instead of to lavish marketing and events budgets and high executive salaries. It would be a world in which it's not an unthinkable luxury for anyone to own a warm, smartly cut winter coat or a well-made pair of shoes. It would be a world in which you don't need generational wealth to get your ideas heard. It would be a world in which European fashion conglomerates no longer have a stranglehold on the goods or images the industry creates, or on the revenue it generates. It would be a world in which more people share power, and in which that power isn't tied to the hoarding of wealth and resources.
Still, James said she's optimistic that the industry, and retail in general, can at least improve on the status quo. To prod businesses into change, she started the 15 Percent Pledge, which was first just an Instagram post asking a handful of major retailers, including Target, Whole Foods, Sephora, Saks Fifth Avenue, and Net-a-Porter, to commit to buying 15 percent of the products they stock from Black-owned brands, a proportion that mirrors Black people's slice of the American populace. James thinks that this kind of program can do material good for Black designers and creatives in a way that companies' internal diversity-and-inclusion programs haven't: Brother Vellies's first big wholesale order, from the trendsetting boutique Opening Ceremony, changed the trajectory of her career. So far, both Sephora and Rent the Runway have signed up for the program, and the 15 Percent Pledge has transformed into a nonprofit organization that will try to hold those who join accountable to their promise to spread the wealth.
Although trying to reform fashion's worst offenders through outside initiatives is probably futile, both Medvedev and James see a shift coming for the luxury industry that they say might do the trick. "It's not over, but it will be over very soon that people will buy a sweater for $2,000," Medvedev told me. "I think people begin to reevaluate their value system, or at least question it." She thinks that COVID-19 will hasten this change, as income inequality becomes a more widely considered moral hazard and people shy away from signifiers of unabashed, unapologetic wealth. If your brand's bottom line is based on logo-covered handbags, the look might be a little too "Let them eat cake" for post-pandemic economic blight, even if your customers' wealth remains intact.
The industry's classic marketing moves, so deeply tied to a veneration of white beauty standards, might also not be long for this world. "For a long time, the fashion industry has worked to make women feel like they were less than," James said. "They were trying to get them to feel bad about themselves, to want to purchase a product in hopes of feeling better. But, ultimately, you're purchasing from a place of shame." For Brother Vellies, her goal is to try to reimagine luxury around what makes people actually feel good in a pair of shoes or when carrying a new handbag, and for those things to be made responsibly.
Some brands, James acknowledged, might not survive a change in how people want to spend their money, which will become apparent when a freshly radicalized generation eventually needs to buy some new clothes for going outside. For brands that have clung to fashion's ingrained elitism, she thinks it might be too late to save them: "If you systematically created your business with the intent of celebrating certain ideals, and everything has been built on that structure, then it's rotted from the root."