The Scariest Pandemic Timeline
If the flu and coronavirus hit at the same time this fall, America might have a longer, more severe lockdown.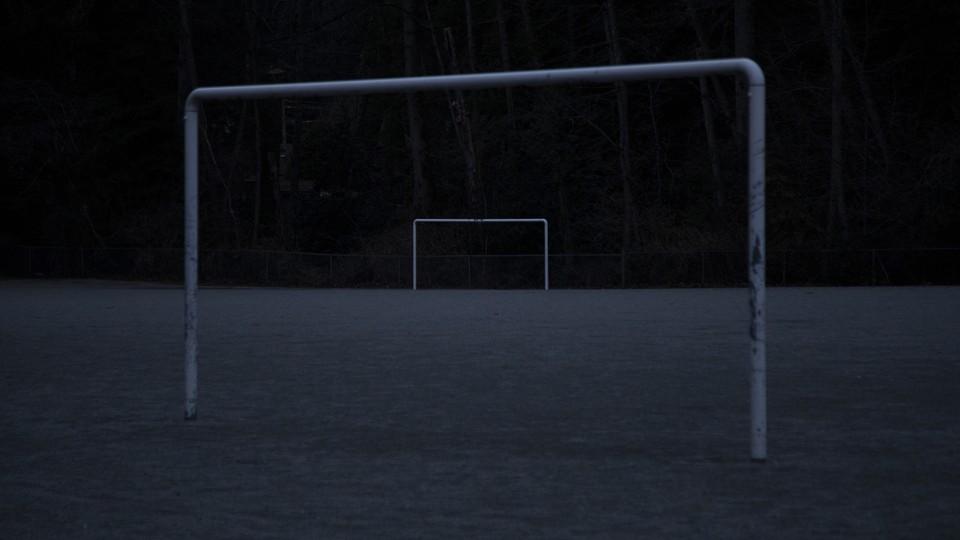 If you held out a glimmer of hope about life returning to normal this year, that hope may have been thoroughly extinguished this week by the director of the Centers for Disease Control and Prevention, Robert Redfield.
"There's a possibility that the assault of the virus on our nation next winter will actually be even more difficult than the one we just went through," Redfield told The Washington Post on Tuesday. "We're going to have the flu epidemic and the coronavirus epidemic at the same time."
President Trump later tried to claim that Redfield had been misquoted, but Redfield clarified that he was quoted accurately. He's also far from the only person who believes that the United States is in for a bleak winter. Numerous public-health experts are concerned that COVID-19 might make a comeback this fall (assuming that total case numbers even drop to begin with). In combination with the normal, October-through-March flu season, the disease could strain hospital capacity even more than it did this spring, when flu season was petering out. "It's going to be a very difficult fall and winter this year coming up," says Ashish Jha, the director of the Harvard Global Health Institute.
Scientists don't yet know if the coronavirus will fade away during the summer before making a resurgence in colder temperatures. Some other respiratory illnesses do this: During the 2009 swine-flu outbreak, cases surged in the spring, subsided over the summer, then returned with a vengeance in the autumn. But the new coronavirus strain's behavior is still too mysterious to predict for certain. Experts expect the virus to circulate among humans for some time, but its particular ebbs and flows aren't yet known.
A late-in-the-year rebound would be a problem because flu season already puts hospitals close to capacity, experts told me. Though fewer people hospitalized for the flu would require ventilators than COVID-19 patients likely would, flu patients might need precious intensive-care-unit space. Already during this outbreak, reports from hospitals read like dispatches from a war zone. One 49-year-old COVID-19 patient was found "blue and dead" in an emergency-room chair while waiting for an inpatient bed. Doctors' groups debated whether younger patients should have preferential access to ventilators. Having to contend with another round of COVID-19 patients while also taking on severe flu cases might cause hospitals to quickly run out of ventilators, beds, or even doctors.
Some people might even get infected with both the flu and COVID-19 at the same time. While health experts don't know exactly how that would make COVID-19 worse, "I can't imagine that would be good," Jennifer Nuzzo, a senior scholar at the Johns Hopkins Center for Health Security, said.
Even as the seasonal flu reenters the picture, Americans likely won't have developed herd immunity to COVID-19, and a vaccine is likely still more than a year away. The absolute safest thing to do would be for all Americans to lock themselves inside until there's a coronavirus vaccine. However, even die-hard public-health cheerleaders say that's simply not feasible. Millions of people have lost their jobs; non-COVID-19 medical treatments are being postponed; children are suffering from a lack of schooling and socialization.
Instead, health experts broadly concur that the best path forward will be an aggressive testing and contact-tracing regimen. It might not be possible to get asymptomatic people tested regularly. However, the rapid testing of anyone who has possible COVID-19 symptoms, along with a way to track and isolate anyone they've been in contact with, could keep coronavirus infections from spreading as the flu simultaneously rips through the population. While America's testing capabilities have been increasing, we are currently not testing or contact-tracing at anywhere near the necessary level, experts say.
There are other ways to prepare for a big fall surge in flu and COVID-19 infections. Government and hospital officials could use the intervening time to staff up hospitals and increase their capacity. Large sporting events and concerts may need to be postponed until there's more immunity in the population, Nuzzo and others say. Jha says universities should cancel sports and extracurriculars, give every student a single dorm, and stagger dining times. Vulnerable people—like the elderly or those with chronic illnesses—may have to stay home longer than others. Everyone could wear masks even after they're no longer required to, and work from home if they're able to.
In addition to mitigating coronavirus transmission, these types of mild social-distancing measures might help reduce the spread of the flu. "Some of these things will hopefully work their way into our more normal, day-to-day lives, and we'll be able to do 'social distancing light' in a way that will help us reduce the transmission," Stephen Kissler, an infectious-disease modeler at Harvard, told me.
Jha is hopeful that between now and this fall, biotech companies will have developed drugs that can lessen COVID-19 symptoms. Though these might not be "cures" per se, they might reduce the amount of time COVID-19 patients are in the hospital and thus ease the strain on the health-care system. If these measures don't happen, Americans might see additional lockdowns. "If we don't get our act together, the chances that there will be another lockdown in the fall, and that it will be a long one, are very, very high," Jha said.
To be sure, even if no one takes unnecessary risks, and therapeutics are available, and the hospitals are well stocked, and hand-washing becomes a religion, there still might need to be a fall lockdown. This is, unfortunately, the new uncertainty with which we all now live.
If you are desperate to cling to some modicum of control, the number-one way everyday Americans can help to prevent this flu-COVID-19 Armageddon is by getting the flu shot. Employers could even make returning to work in the fall contingent on being vaccinated against the flu, Nuzzo said. The flu shot is one of the few things that are within our power, and it doesn't rely on the vicissitudes of pathogens. There aren't many opportunities to feel empowered these days. We might want to seize the ones we get.