The Hand-Sanitizer Hawkers Aren't Sorry
On Craigslist, you can find Purell for 10 times its normal price.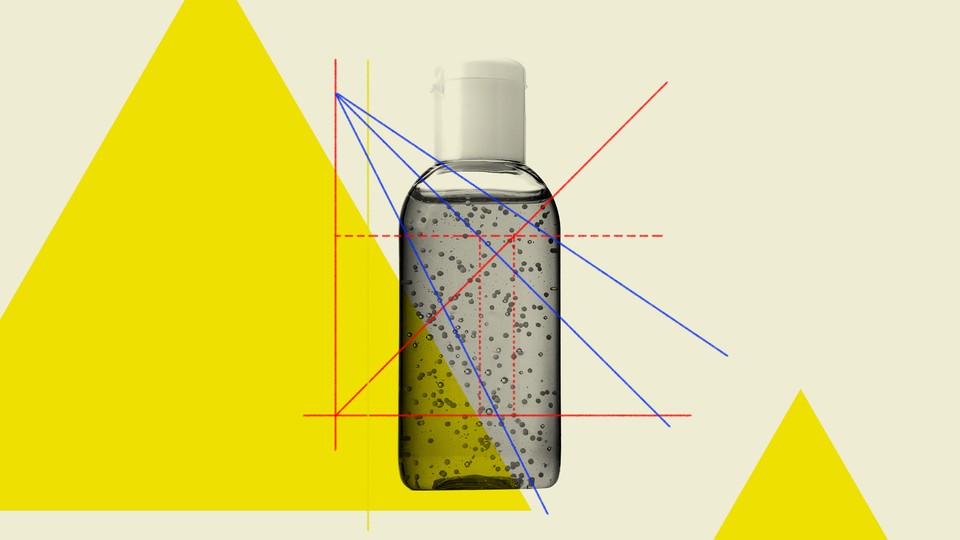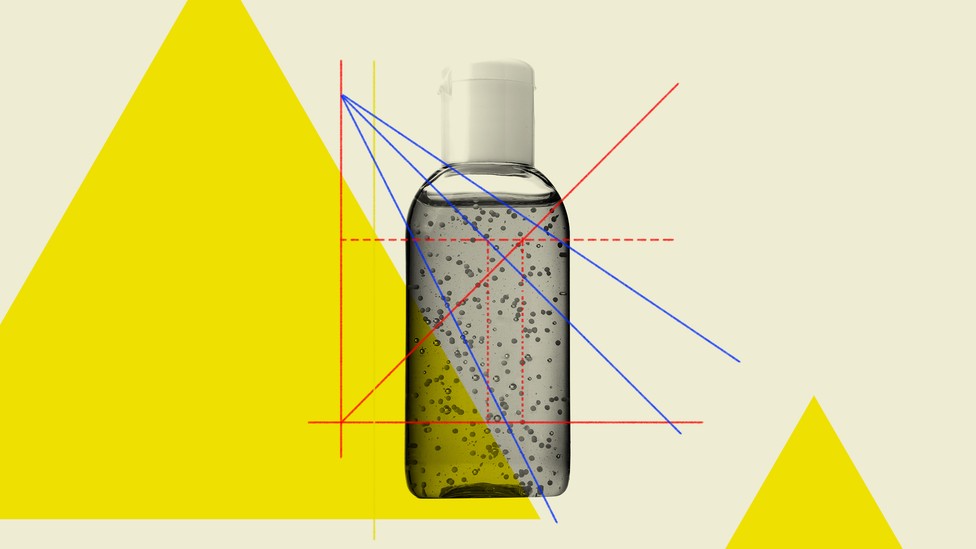 "I saw a little bit of an opportunity. Worst-case scenario, I have hand sanitizer for the next six years," Anthony Del Zio, a 39-year-old Long Island man who owns an industrial-power-washing company, told me on the phone.
Two weeks ago, Del Zio went to the drugstores near his house, as well as a Dollar Tree, and stocked up on hand sanitizer. At the time, there were no confirmed cases of COVID-19, the disease caused by the novel coronavirus, in New York State, but he had a hunch that his efforts would be worthwhile. As of this morning, 173 cases have been confirmed in New York, a large share of the 1,015 nationwide. In response to the exploding case numbers, people all over the country have been preparing for worst-case scenarios of prolonged quarantine by panic-buying supplies such as food, toiletries, and other household staples—along with hand sanitizer and face masks, which they hope will protect them from the disease when they do venture out in public. But Del Zio was a little faster. He said his experience trading baseball cards on eBay taught him how to anticipate a financial win: "You learn supply and demand."
Del Zio is one of a wave of coronavirus price gougers, buying up basic supplies in the midst of the crisis and then upcharging people. Last week, he said, he found a bottle of Purell at Rite Aid for $7.99 and sold it on eBay for $138 the same day.
eBay has since banned the sales of both face masks and hand sanitizer, saying that the prices on some listings may be so high as to be illegal. In emails to sellers, the company has also cited its "disaster and tragedy" policy, which prohibits attempting "to profit from human tragedy or suffering." Amazon is still allowing third-party sales of hand sanitizer, although it told The Wall Street Journal that it is taking down listings that price gouge or make "deceptive claims." Many sellers, for example, were writing that their products could "kill" the coronavirus, which is not an approved medical claim for hand sanitizer, though it does effectively reduce many types of germs. Facebook Marketplace announced a temporary ban on sales of medical face masks last week, though The Verge reported Monday that the site was still "littered" with listings—some asking for up to $1,000. Hand-sanitizer listings are still allowed, but with the same caveats as Amazon, and an added prohibition against implying a sense of urgency or limited supply.
After eBay disallowed hand-sanitizer sales, Del Zio switched his operation over to Craigslist and Facebook Marketplace, where new listings are going up every hour. (Craigslist did not respond to a request for comment about whether it was considering any bans on sanitizer sales.) Del Zio said he doesn't feel moral qualms about charging online buyers 17 times what he paid for a bottle of Purell because he doesn't consider it to be an essential supply. "I've always washed my hands and used hand sanitizer wherever I went," he said, but added that he doesn't think sanitizer is going to protect anyone from the coronavirus—you touch your phone and your keys and the subway railings, and you can't soak your hands in Germ-X all day long. In 2012, after Hurricane Sandy caused gas shortages and power outages on Long Island, Del Zio remembers neighbors paying $25 a gallon for gasoline for their generators. Now he said he knows people who fill up jugs of gasoline every time there's a particularly gnarly-sounding forecast—both to prepare for their own needs and to sell at a markup. This kind of strategizing is just good sense in general, in his opinion. In any case, he gave some of the sanitizer away to his family and to friends of his elderly mother, who couldn't get to the store themselves.
Del Zio repeated some common misinformation about the novel coronavirus: "I know most of the cases are in China. I'm hearing stories that it's from bats being boiled into soup. I don't know how true that is." (For the record, the virus is spreading faster outside China than within it. And the virus likely originated with bats, but not because they were boiled into soup.) He said he isn't particularly worried about contracting COVID-19. "Me and my friends were concerned about the flu more than anything." (There is not yet enough information to say exactly how the mortality rate of COVID-19 compares to that of the flu.)
Densely populated areas like New York have had trouble keeping hand sanitizer in stock for the past week, so the "For Sale" categories on local Craigslist pages have started to look like super-expensive sanitation-themed yard sales. In New York, single eight-ounce bottles of Purell are listed for as much as $25 apiece. A listing from Brooklyn advertises 78 bottles of industrial sanitizer for $750, while a California man is offering to ship 25 single-ounce bottles to New York for $150—which works out to $6 an ounce. "Fight the COVID-19 with easy [sic] and protect yourself and your love ones [sic]," a listing in Queens reads. It also suggests that the buyer use a contactless form of payment, as cash is a vector of disease.
Russ, a 43-year-old IT specialist in Michigan, listed his stock of hand sanitizer on the Craigslist pages for six major cities. I agreed to identify him and others in this story by only his first name because it was the only way he would agree to explain his decision to price-gouge antibacterial gels. Russ offers to ship bottles and accepts cryptocurrency payments. (His area is not yet experiencing a shortage.) When he first heard there might be a demand in some cities, he told me in a phone call, he bought just five bottles and listed them on eBay for $15 each. They sold out within 30 minutes, so he bought 15 more bottles and upped the price to $20. He sold eight of them before eBay announced the ban on hand-sanitizer sales, so now he's selling the rest of his stock on Craigslist for $25 each.
"I know what you want to ask me. I weighed whether or not this was a moral thing," he said. "My conclusion was: If I don't do this, someone else is going to. That allowed me to do it."
Not everyone shares his assessment. Somebody on eBay messaged him and called him a "dick," he said, in addition to informing him that God is watching. "I'm not trying to sell someone an eight-ounce bottle of hand sanitizer for $100, which I've seen. I'm not a bad person," Russ said. He argued that the people who are going online to buy hand sanitizer are the same people who are buying out grocery stores, spending thousands of dollars on supplies. If he can make a little money off someone who's willing to spend any amount to make herself feel safer, who really loses?
Personally, Russ washes his hands and is now avoiding handshakes, but as for hand sanitizer, "you can buy a bottle of vodka and pour it on your hands and it will do the same thing." (It won't. Don't buy a bottle of vodka and pour it on your hands.) "If hand sanitizer somehow became a miracle cure, I would give it away," he said.
I contacted half a dozen Craigslist hand-sanitizer sellers, and not all of them were so relaxed. David, a 35-year-old Brooklyn man, told me in a phone call that he had been buying face masks in early January specifically to sell on eBay, but that business dried up after his suppliers stopped being able to fulfill his orders. He's "a little bit of a prepper," he said, adding that he'd bought a second freezer so that he could stock up on food in case of a coronavirus lockdown.
After the masks, he started buying as much hand sanitizer as he could: about 100 bottles. He's not buying any more, he said, because he started to think it was immoral to even imply that hand sanitizer is something people need. "I don't even know for sure how much it helps with the coronavirus." (Using alcohol-based hand sanitizer is a good way to help prevent the spread of the virus, though washing your hands with soap is equally helpful.) He made only about $300 and said it wasn't worth the effort.
As the coronavirus continues to spread in the United States, Americans will have to consider the morality of stockpiling, price gouging, and even commuting to work. They'll also have to consider how to avoid behaving stupidly.
Sam, a doctoral student in Manhattan, was concerned about the possibility that he could "look like an ass who tried to take advantage of a crisis to profit." He wound up with an excess of hand sanitizer because he panicked and bought 250 ounces of it on Amazon for $160 about a week ago. "Which is nuts since I make, like, 25K a year," he explained over text. "I wish I hadn't bought it in the first place."
He started selling the sanitizer on Craigslist just to make his money back, he said, and has sold about 210 ounces for $165; he plans to keep the remaining 40 ounces. "I am slightly embarrassed about buying so much, given the shortage," he said. "It was a moment of anxiety." He's not worried about getting COVID-19, but he was startled by his own behavior, and what he's witnessed from the people around him. It's led him to the conclusion that "the atomized American soul is being laid bare." Everyone is acting in their own best interest, he said, and the government is totally unequipped to deal with the crisis.
"I am worried about living in a society that is completely unprepared for this," he said.