What Happens When You Buy From Gift Guides
Every website wants to pick out your mom's next cashmere sweater.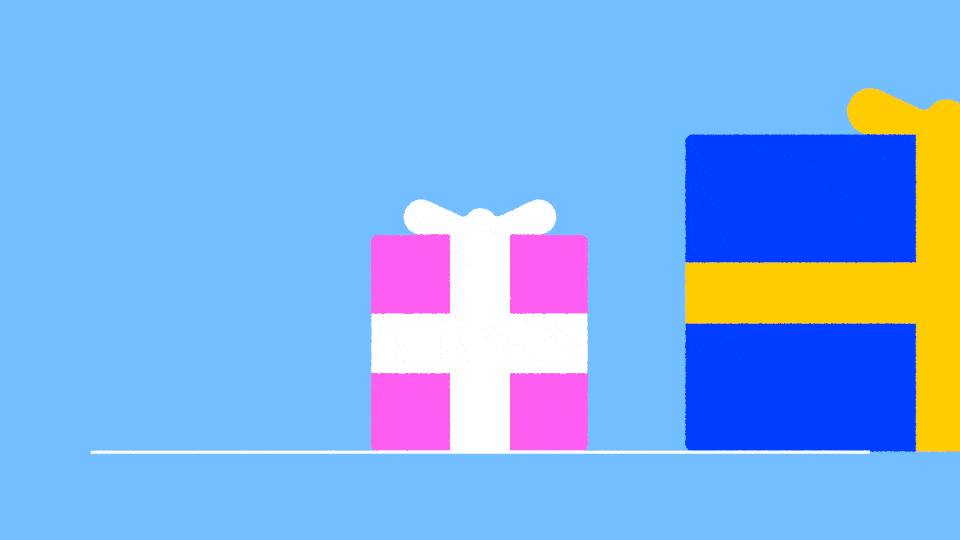 From 2009 to 2018, I was the secret Santa behind God knows how many Louis Vuitton wallets and Prada perfumes under American Christmas trees. As an editor at the luxury-shopping website PurseBlog, I was the gift-guide maestro, orchestrating hundreds of product suggestions each season. I gift-guided my brains out for weeks at a time, doing the unseen busywork behind tens of thousands of luxe Christmas mornings.
Some years, I wrote more than a dozen guides, spanning everything from $3,000 handbags to spangled dog collars and $20 iPhone cases styled to look like Chanel nail-polish bottles. I themed them around obvious categories of gift receivers, like moms and dads, and around less obvious ones, like frenemies and paranoiacs. I wrote guides for early shoppers and for procrastinators, guides in which I picked gifts for people based on their favorite TV shows, guides for buying gifts for me that people then used to buy gifts for others or for themselves.
My 10 years of holiday toil were in a niche corner of the internet, but the task of rooting out and presenting the best gifts the web has to offer has become nearly universal among those with an audience online. Beyond the curious clicks they draw, gift guides often allow publishers to sell outright sponsorships or subtly blend content and commerce through back-end deals with many of the stores they link to, pocketing a portion of sales. The recommendations serve every kind of customer: Good Housekeeping has recently been promoting a gift guide full of CVS products on Twitter, and Bloomberg's guide includes an $80,000 Tiffany bird nest made from spun gold.
While guides can contain wildly disparate products, they're mostly built on the same elements: a photo of the gift, a link to buy it, and maybe an explanation of its greatness. Often, you'll find a small disclaimer along the lines of "All of our gifts are selected independently, and we may earn a commission if you shop through our links."
It's not that most writers, editors, and influencers in 2019 have any particular passion for picking out new pajamas for your sister's kids. Instead, the internet has become a place largely fueled by shopping. Mostly unbeknownst to shoppers, purchase dollars from gift guides are often divvied up behind the scenes. A portion is kicked back to their digital inspiration, even if you wait a few weeks to buy something. To get a share of that cash, the gift guide has expanded to fit every corner of the digital economy, pitting disparate factions of the internet against one another in a competition to recommend a new tie your dad will actually like.
The term gift guide can refer to almost any collection of purchase recommendations, which can be delivered in a zillion different ways—a slideshow on a website, a series of embedded links in a YouTube video, a bunch of Instagram Stories saved as a "highlight" on a model's profile page. Newspapers and magazines have been providing holiday selections to their readers for generations. The Neiman Marcus Christmas Book, arguably America's most well-known luxury gift guide, took its current form in 1959 to answer queries the company fielded every year from journalists looking for its most outrageous presents, such as $1.5 million rose-gold private planes and a pair of $900,000 his-and-hers Rolls Royces.
Part of my own holiday mandate at PurseBlog was collecting the internet's most useless and expensive tchotchkes—a quarter-million-dollar Baccarat chandelier or a $70,000 foosball table swathed in Hermes leather—and playfully threatening to guillotine the people who could afford them. (Many of those same people were readers, laughing along with me, but for different reasons.)
Holiday press coverage is so powerful that even this kind of wealth-rubbernecking and joke-cracking is courted by brands. Being written about in almost any capacity is a much more effective vehicle to capture attention than simply being seen in an advertisement. James Nord, the founder and CEO of Fohr Card, an agency that helps influencers find and negotiate ad campaigns with brands, thinks the gift-guide format has been so widely adopted by publishers and advertisers alike because it serves both masters: It attracts readers and turns them into buyers.
Nord likens a recommendation from a popular writer or influencer to a tip from your coolest friend. "A person who can deliver a message and create action is so much more valuable than someone who can just deliver the message," he says. The recommendations or endorsements of internet personalities who have gained the trust of their audiences can have a profound effect: The Instagram star Danielle Bernstein once sold more than $1 million of bathing suits in three hours.
In a survey Fohr Card conducted earlier this year of the nearly 60,000 influencers it works with, more than 60 percent of respondents said they planned to produce at least one holiday gift guide, the majority of which were open for partial or total sponsorship. This is the most crucial time of year for Nord's clients to be courting those ad dollars; during November and December, he says, Instagram hosts almost twice as many sponsored posts as it does during the rest of the year.
More common in gift guides than direct sponsorship is affiliate marketing, which is a form of monetization dependent on whether the writer or influencer can make a sale. In affiliate marketing, unique links are attached to every product, which lets retailers see your behavior when you click through to their sites to shop. They know who sent you to buy that new pair of shoes, and they have a prearranged deal to send the referrer a percentage of what you spend. These arrangements have helped make gift guides profitable for journalistic outfits that might not accept outright sponsorships. Instead, sites include these links with that little notice about commissions. (Whether affiliate links are ethical, even when clearly marked, is a topic of continuing controversy.)
To a certain extent, affiliate links free the people creating gift guides from the strict rules of sponsorship. Once a publisher has a relationship with a retailer like Nordstrom or Amazon, it usually has more or less free range to recommend whatever it wants to among the products that retailer stocks. How rewarding these relationships are varies widely, from 1 or 2 percent of a total sale to more than 20 percent, depending on the individual agreements between publishers and retailers. A gift-guide publisher with a large, engaged readership can send tens or hundreds of thousands of dollars in sales per month to affiliates, earning commissions that help the publisher stay afloat in a dismal market for more traditional types of advertising.
The Strategist, New York magazine's popular product-recommendation website, is one of many that uses affiliate links to collect commissions, with considerable success. The site publishes recommendations for things like affordable skin-care products and stylish kitchen gadgets all year, but during the holidays, it goes all-in on gift guides, publishing dozens. In the three years that The Strategist has had its own website, it has grown from a staff of two to more than a dozen full-time writers. "We grew very cautiously in the beginning because we were just very unsure if readers would want this from us," says The Strategist's editor, Alexis Swerdloff. As it turns out, readers do seem to want people to sift through the internet's endless pile of stuff on their behalf and pull out the things they might actually like.
According to Clarence Lee, a marketing professor at Cornell University, gift guides have become particularly effective because nearly everything people consume online, from streaming services to crowdsourced travel reviews, conditions us to seek out internet recommendations as a way to feel confident in our choices. "One of the key drivers in the Western world that's creating this reliance on user reviews is the rise of Amazon," Lee says. The retail behemoth's near-endless options can hardly be digested without help from an algorithm or knowledgable human. Sometimes that help comes from reviews on Amazon, but one of the most popular services that The Strategist offers its readers, according to Swerdloff, is its writers' ability to pull the best products from the depths of the online-shopping giant; she refers to her staff as "Amazonologists."
Like most problems in life, though, what to get the most finicky person you know can't always be solved by scrolling Amazon for hours, even if that scrolling is done by the pros. The Strategist makes recommendations all year, so it has a trove of information about the things real people buy and like, based on months of interviews for other guides. "It might be something I learned from a 'What I Can't Live Without' with, like, Victoria Beckham or something," Swerdloff says. "We do guides to things that might sell out and we talk to trend forecasters." Doctors, Deadheads, movie stars, Radio City Rockettes—The Strategist has asked them all what they'd like to receive, at one point or another, and used their answers to direct the public at large. I became a fan of the site after one of its writers recommended a particularly waterproof $11 mascara, allowing me to break my years-long addiction to a Chanel version almost three times as expensive.
That dedication to telling people about good stuff, whether it's done by YouTube celebrities who personally test makeup for hours every day or reporters who ask hundreds of people about the things they actually like each year, is what keeps the gift-guide economy humming along. Fundamentally, the internet's gift curators are profitable because they're doing something that readers want: Breaking down the web's vast, bloated retail apparatus into a form that humans with a life and a family and a job can confidently navigate when they sit down at their laptop after the kids go to bed, ready to tick Christmas shopping off their to-do lists.
For most of the people who make gift guides, it's not exactly easy money. Nord and Swerdloff both mentioned how time-consuming it is to make decent recommendations—the research and reporting involved aren't always obvious to those merely scrolling through. Gift-guide season was certainly the bane of my own existence when I was charged with creating them. That's because the expansion of online shopping hasn't just made gift guides something readers seek out; it's also made many people sophisticated enough to spot a bad one. "We do imagine our readers being smart and savvy and being able to smell garbage from a mile away," Swerdloff says. "Ours are not just a bunch of random crap."