Why Met Gala Attendees Always Screw Up the Theme
They're not the only ones at fault.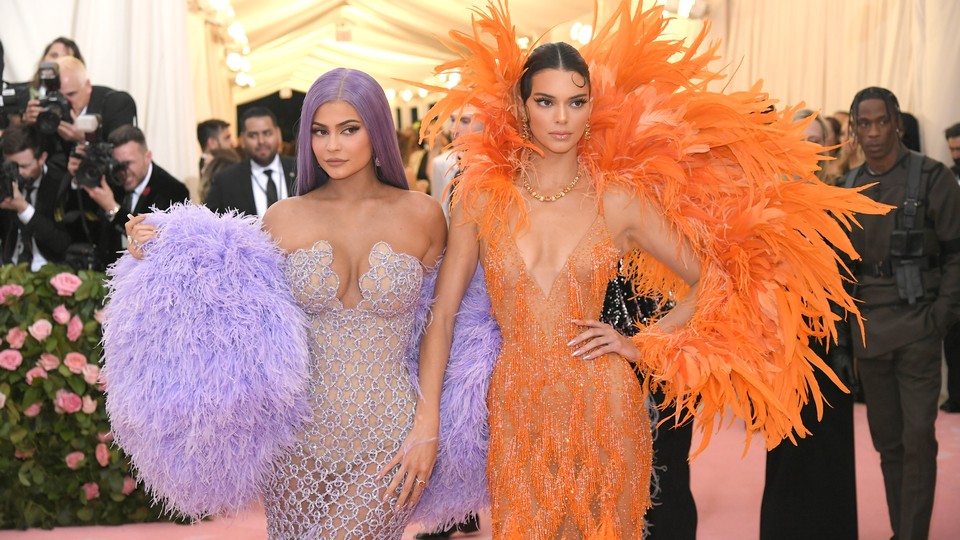 For New York City's wealthiest inhabitants, the advent of spring means gala season: a string of fancy, expensive parties benefiting museums, cultural institutions such as the ballet, and other charitable causes. Every year, the season hits its crescendo on the first Monday in May, with the Metropolitan Museum of Art's Costume Institute Gala. The party is the toughest ticket in town, with a more opulent red carpet than even the Academy Awards. It gets name-checked by rappers and featured in Hollywood blockbusters. For people with even a passing interest in high fashion, it's the Super Bowl.
Like the Super Bowl, the Met Gala's red carpet often leaves observers feeling like what they saw wasn't quite the world-class effort they were promised. The problem is usually with the parties' themes, which require revelers to dress in celebration of the Costume Institute's annual exhibit. Every year, in spite of months of notice and the event's near-unlimited resources, attendees screw up the theme.
In 2015, an exploration of Chinese sartorial culture veered into racist tropes almost immediately. In 2016, the viewing public was promised "technology" and got silver evening gowns. Last night, in what is arguably the event's most well-established tradition, most attendees forwent the humor and grandeur of "camp" in favor of pretty dresses with sequins or feathers. But attendees aren't entirely to blame for how well they evince an understanding of the aesthetic codes governing punk (2013) or Catholicism (2018). Instead, the Met Gala's shortcomings are baked into both the event itself and the industry it represents.
As with most things at the top tier of American fashion, behind the Met Gala, you'll find Anna Wintour. The Costume Institute now bears the name of the legendary Vogue editor, and its annual party is understood within the industry to be under her near-complete control. Wintour took over the event in 1999, and since then, she has guided its transformation from a well-regarded slot on socialites' spring calendars to a multimillion-dollar public spectacle.
Wintour is far more than a fashion editor. Perhaps her most important role is as a power broker, both among New York City's elite and in the global fashion industry writ large. She has a reputation for ruling with an iron fist, and the Met Gala's cultural ascendance is evidence of how effective her approach can be. Unlike many charity galas in which ticket sales are open to the public, only invited guests can buy tickets to the Met, which means no one attends without Wintour's blessing. She also approves the clothing choices of high-profile guests, which frequently include Oscar winners, tech billionaires, legendary supermodels, and actual royalty. If your favorite star's look underwhelms, it's probably because Wintour wanted it that way. And she hardly ever makes more than a halfhearted gesture at the theme with her own red-carpet outfits.
Common criticisms of the Met Gala red carpet mirror those often levied against Wintour's Vogue: that it could be more fun, more creative, more expansive in vision and execution, more inclusive of people at the margins of fashion's thin, white, wealthy core. Wintour is 69 years old, and every year or so, rumors of her imminent retirement set the gossip mill churning. Her eventual departure is cause for both hope and worry: New leadership could breathe life into an American fashion industry that's lost much of its global prestige in the past decade, but it's also not entirely clear who has the gravitas to replace the woman who's been the country's most important guiding fashion force for more than 30 years.
But it's too simple to lay the success or failure of any particular red carpet entirely at Wintour's feet. What the Met Gala's shortcomings often make uncomfortably clear is that the boldest, most exhilarating ideas are rarely generated from within the fashion industry itself, or by those traditionally allowed to walk red carpets. Two recent themes—this year's camp and 2013's punk—are both aesthetic worlds that exist as an oppositional force to traditional, classist notions of good taste. Camp, in particular, requires a humor and joy that doesn't come naturally to those worried about decorum. It's the aesthetic invention of black drag queens, and it can't be fully realized in any environment where a wealthy white person gets to decide what everyone wears. And that controlled environment doesn't just describe the Met Gala—it's also corporate fashion at large.
Nevertheless, there were flickers of brilliance at the Met last night. The actor Billy Porter, who stars in the drag-ball drama Pose, dressed as an Egyptian god carried on a gilded throne by a cadre of shirtless hunks. The ascendant country star Kacey Musgraves, whose career has been buoyed by her dedicated queer fan base, walked the red carpet as a real, live Barbie, all the way down to the immobile way she posed her hand. Frank Ocean's getup was the best joke of the evening: He dressed like the fanciest Prada-clad valet-parking attendant you've ever seen.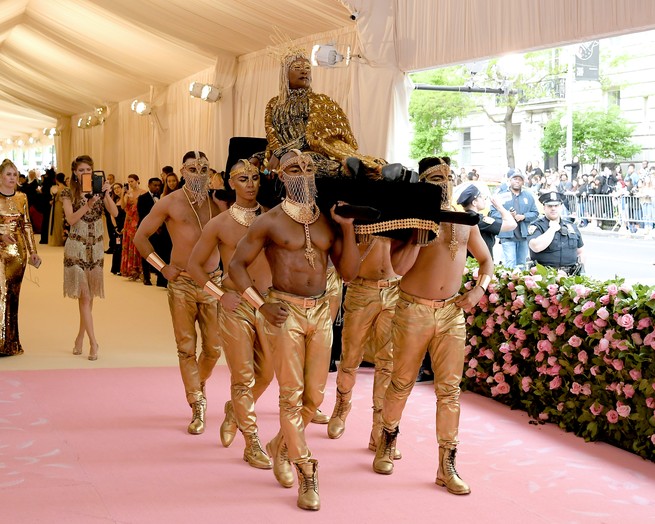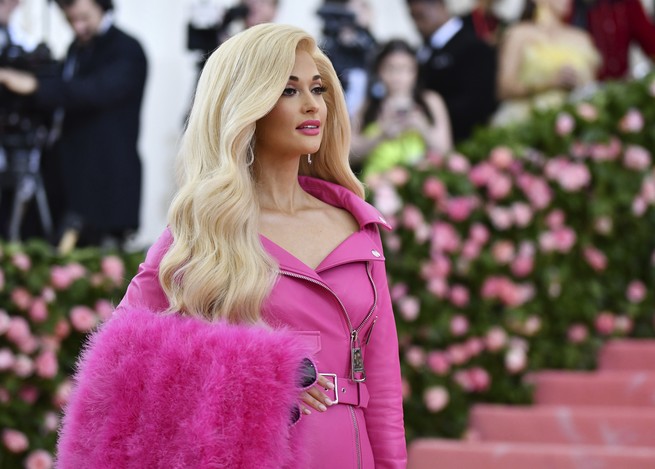 Camp icons such as John Waters and Dolly Parton were left off the guest list, and the exclusion of the sensibility's old guard isn't much of a shock. Those people have always existed at a remove from high fashion's strict approval, even if the ideas they've created often found their way onto runways and red carpets eventually. But thanks in part to the internet's ability to let young people circumvent traditional tastemakers to find things that inspire them, the establishment that Anna Wintour leads has been forced to cede some ground to people it might have previously dismissed as unsophisticated or down-market. The divide between fashion's ivory tower and rappers, drag queens, country singers, and creative oddballs of all kinds has never been less clear.
It's not a coincidence that the stars who nailed the theme are people like Porter, Musgraves, and Ocean, whose careers, fan bases, or lives exist outside of fashion's long-standing strictures of good taste. Those are the same people whose ideas the industry has been gobbling up, with middling results, for decades. If this year's Met Gala proved anything, it's that the real thing is always more satisfying than a fashionable translation.