Women in the U.S. Can Now Get Safe Abortions by Mail
The founder of a global abortion-pill provider that has never shipped to the U.S. has quietly started a new service for Americans.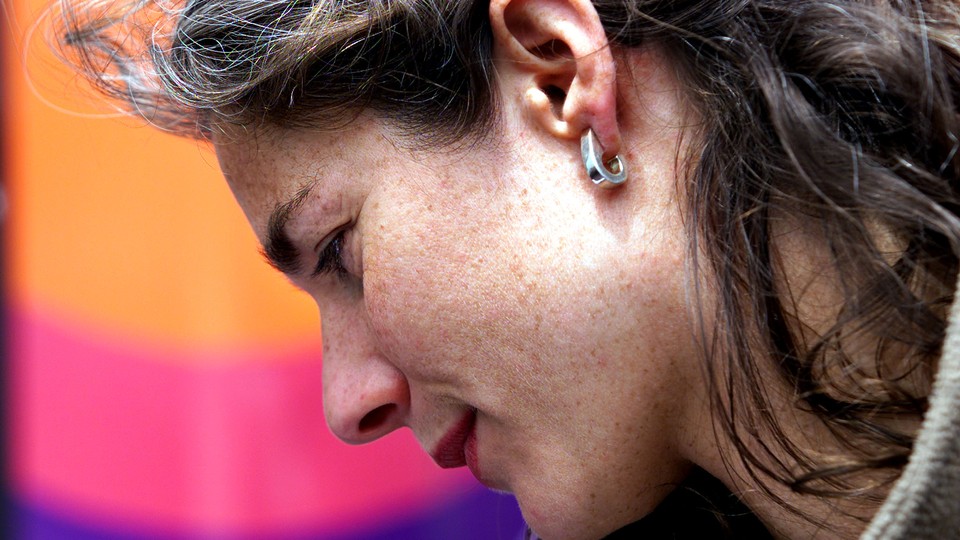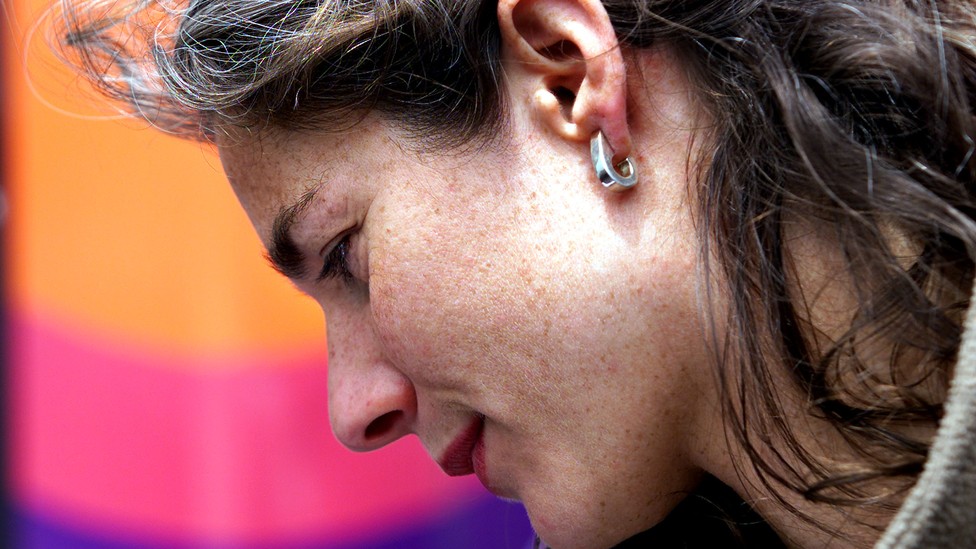 For years, an organization called Women on Web has given women a way to perform their own medication-induced abortions at home. The organization would remotely do online consultations, fill prescriptions, and ship pills that trigger miscarriages to women who live in countries where abortion is illegal. Several studies have shown that the service is safe.
For American women who've wanted pills, though, there's been one major problem: Women on Web wouldn't ship to the United States. American women could (and do) instead search online for abortion pills, but some of the medicines and pharmacies they've found have been less than reliable. Now Women on Web's founder, a doctor named Rebecca Gomperts, has launched a new service that she says is just as safe as Women on Web, and it does ship to the United States. The cost is $95, but the website says the service will try to help women who can't pay.
Just like Women on Web, the new service, Aid Access, will screen women for their eligibility to take the pills—they should not be more than nine weeks pregnant—through an online process. (If the pills are taken later, they are less likely to work.) Gomperts will herself fill each woman's prescription for misoprostol and mifepristone, which together are about 97 percent effective in causing an abortion within the first trimester and already account for a third of all abortions in the United States. She then sends the prescriptions to an Indian pharmacy she trusts, and it ships the pills to women at their homes in the United States.
The pills come with instructions, and if women have questions, Gomperts says they can Skype with her or call her help desk. Anti-abortion groups say these pills are not safe, but Daniel Grossman, a professor of obstetrics and gynecology at the University of California, San Francisco, told me that "it doesn't appear that women are having serious complications" from self-inducing abortions using pills. However, if women using these regimens experience heavy bleeding or some other complication—as about 3 percent of women have—they are generally advised to go to a hospital and say they had a miscarriage.
Women on Web has never worked with American women because Gomperts worried that the American anti-abortion movement would try to close down the organization. In an interview, she told me she still has that fear, but she was being inundated with requests from women in countries such as the United States, where abortion is technically legal but growing more difficult to access. "I got an email from a woman who was living in a car with two kids," she told me. "Something had to be done."
She launched Aid Access as a separate service in order to mitigate the risk to Women on Web, and she claims that every step of the Aid Access process is legal. (According to Gomperts, the FDA allows people to import medicines for their personal use. However, the FDA told me, "Mifepristone, including Mifeprex, for termination of pregnancy is not legally available over the Internet. The agency takes the allegations related to the sale of mifepristone in the U.S. through online distribution channels very seriously and is evaluating the allegations to assess potential violations of U.S. law.") Gomperts launched the service six months ago, but has kept it quiet until now. She estimates that she has already sent pills to 600 women.
A new Guttmacher Institute report on self-managed abortion notes that what Gomperts is providing is recognized as an acceptable option by the World Health Organization:
A person's ability to self-administer mifepristone and misoprostol after receiving instructions from a provider is well established, and there is evidence that it is safe and effective for someone to do so without the direct supervision of a provider. WHO recommends this option if the individual has "a source of accurate information and access to a health-care provider should they need or want it at any stage of the process."
In an email, Kristan Hawkins, the president of Students for Life of America, criticized this service as unsafe for women. "Handing out deadly drugs through the mail is a disaster waiting to happen," she said. "Women later in pregnancy or women experiencing an ectopic pregnancy in particular are in great risk—two things that must be determined by examination and not by some online questionnaire."
When I asked whether Students for Life and other anti-abortion groups would try to shut down Aid Access and similar organizations, she said, "The pro-life movement will absolutely be committed to preventing this dangerous business from harming American women."
Catherine Glenn Foster, the president of Americans United for Life, wrote that the organization "is exploring the possibility of Congressional intervention to protect women."
I asked Gomperts whether she worries that in becoming the only abortion doctor for large swaths of America by providing abortion pills, she might become overwhelmed with requests. "I have no idea," she stammered. "I really don't know. That's probably something that in principle … I don't know. I wish I had a better answer to that."
Finally, she said, "I hope I will be the first of many others so I won't be in a situation where I can't deal with the amount of requests."