Why the Trump Administration's New Gender Definition Worries Doctors
Discrimination against trans people is rife in the medical field, and it could get even worse if sex is defined as unchangeable.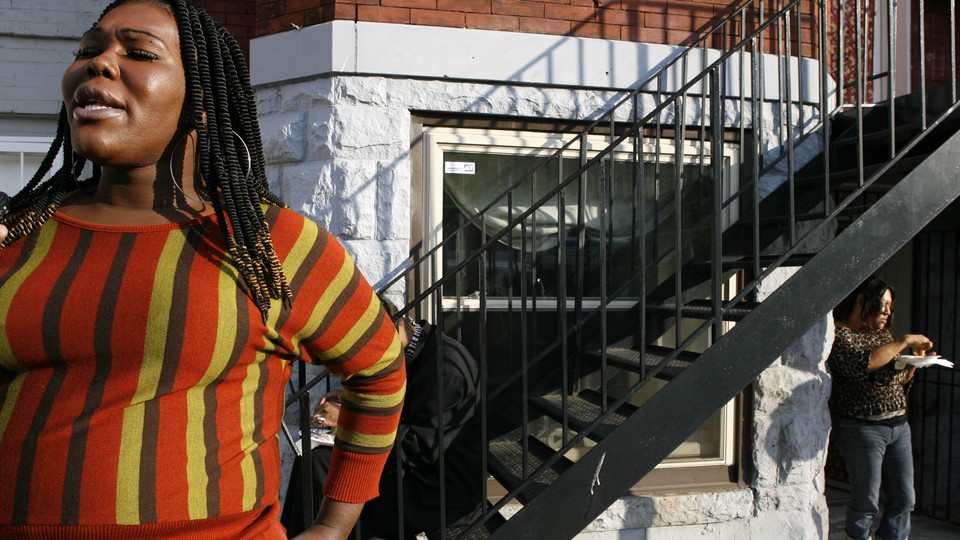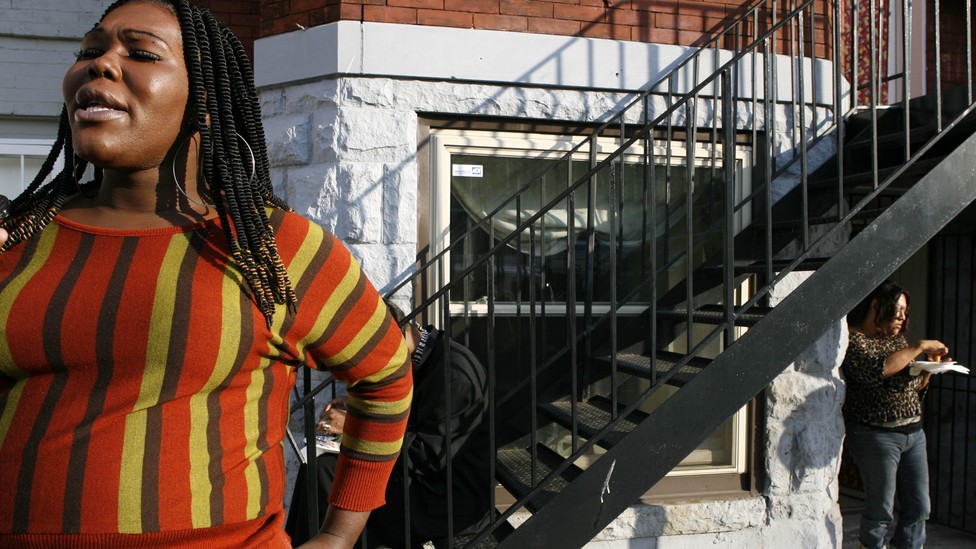 Just a few years ago, the federal government was cracking down on health providers that made transgender people feel uncomfortable.
Under President Barack Obama, a branch of the health department called the Office for Civil Rights would occasionally investigate complaints of discrimination because of gender identity, and in some cases it forced doctors, insurers, and hospitals to change how they treat transgender people. The agency told a wellness program in Colorado that it should cover mammograms for trans women, in addition to cis women, for example. It made LabCorp refer to a transgender person by his or her preferred name and gender.
Since then, protections for transgender patients have been eroded: After a court ruling, the Trump administration has already said it might not investigate health-care discrimination claims involving transgender people. Now the administration is urging government agencies to define "sex as either male or female, unchangeable, and determined by the genitals that a person is born with … Any dispute about one's sex would have to be clarified using genetic testing," according to a memo obtained by The New York Times. In the Times' interpretation, this definition would write transgender people "out of existence," essentially claiming that the genitals a person is born with are those he or she should have for life.
Of course, the vast majority of doctors will continue to treat trans people with respect, even if the definition is changed. But some experts worry that the new definition, if approved, will mean transgender people will face more discrimination and difficulties in the medical system.
The new definition would most directly affect a portion of the Affordable Care Act called Section 1557, which was the basis of the Obama administration's investigations into discrimination against trans people. This section prohibits any health program or entity that receives federal funding from discriminating against people on the basis of race, color, national origin, disability, age, or sex. Under Obama, "sex" included gender identity.
Some studies have found that 70 percent of transgender people have been mistreated by medical providers. A March analysis by the progressive organization the Center for American Progress found that among a small sample of complaints—31—the most common grievances transgender people had under the policy weren't that they were denied gender-affirming surgery. Instead, the data suggest they were just treated worse, more broadly, because of their gender identity.
According to Katie Keith, a health-policy analyst at Georgetown who focuses on transgender issues, under the new definition providers could, with impunity, repeatedly misgender their transgender patients or give them a roommate of an inappropriate gender when they're in the hospital. Doctors could even refuse to treat a transgender patient outright. This would especially be a concern in the 30 or so states that don't have separate, state-level antidiscrimination protections for transgender patients, Keith and others said.
In an email, HHS spokeswoman Caitlin Oakley denied this, saying the agency is only sticking to an earlier court decision. "We do not comment on alleged, leaked documents that purport to indicate the status of deliberations or the focus of the department," she wrote. "The court order remains in full force and effect today and HHS is bound by it as we continue to review the issue. Everyone deserves to be treated with respect and HHS's Office for Civil Rights will continue to vigorously enforce all laws as written and passed by Congress, prohibiting discrimination in health-care on the basis of race, color, religion, national origin, sex, age, and disability."
Should this potential definition change actually go into effect, its full impact wouldn't be felt for several more months, Keith predicts, and it will likely lead to court battles. "Transgender people who are mistreated are going to continue to sue, and use the courts to say gender identity is protected," Keith said. "Practically speaking, it's not going to be an immediate effect, but it's going to be a fight."
Jane Orient, the executive director of the politically conservative Association of American Physicians and Surgeons, praised the potential change in definitions. She said that under Obama, health-care-discrimination rules forced physicians and insurance companies to perform gender-transition procedures that went against their conscience. "Do you want a physician who says, 'According to my experience, according to my conscience, what you're asking me to do is wrong, and it's harmful to you, [but] I have to do what the HHS bureaucracy has dictated?'" she asked.
Several providers I spoke with denied that doctors are currently required to provide hormones or other gender-transition treatments if they do not wish to. "Mainstream medical societies would consider not treating individuals for medical conditions as a violation of professional ethics, but that's not a government thing," said Joshua Safer, the executive director of the transgender program at Mount Sinai hospital. Moreover, scientists generally reject the idea that a person's external anatomy necessarily matches their gender identity, as the new definition implies.
Mostly, doctors told me they feared that this definition would have a chilling effect on patients' willingness to discuss issues of gender identity with their doctors. If the government believes transgender people don't exist, after all, why bring it up?
"The concern is that this way of defining gender could send kids back in the closet, which is associated with bad mental-health outcomes," said Jason Rafferty, a pediatrician and the lead author of the American Academy of Pediatrics' policy statement on transgender youth. Rafferty fears that with this new definition, medical research on transgender issues would be rolled back—why research something that isn't real? That would create a dearth of evidence for doctors who want to know what the best treatments are for trans patients, and for insurers who look to medical evidence to determine what to cover.
Tracey Wilkinson, a fellow with Physicians for Reproductive Health and a pediatrician who practices in Indianapolis, Indiana, said that she senses "incredible relief" when the families of transgender children "meet a provider who is able to talk about it and provide compassionate care, because they're not used to that."
She pointed out that if the proposed definition sticks, even doctors who embrace transgender children and their families could be put in a difficult situation if they work for hospitals that accept federal funds. "I can have my own beliefs," she said, "but I can lose my job if I don't follow what [my employer] is doing."