Another Shocking Opioid Statistic
Another study shows the epidemic is outpacing the resources devoted to it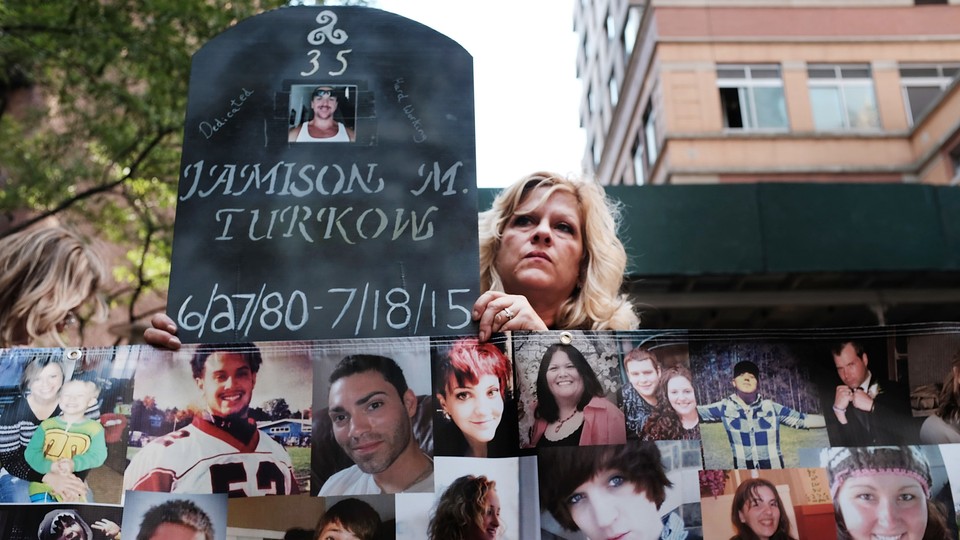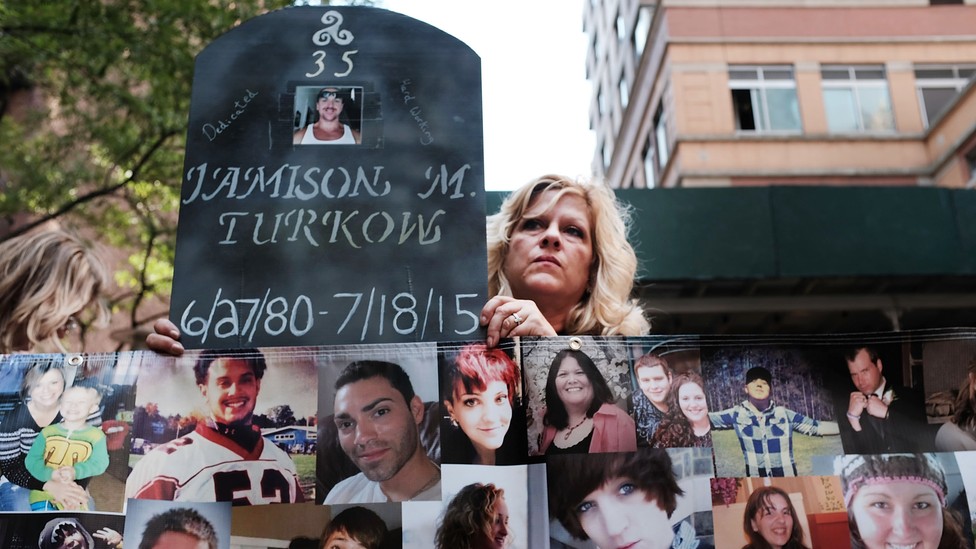 Despite everything I read as a health reporter, some statistics still floor me. Last year, it was the news that half of all murdered women are killed by their romantic partners.
Here's another: A fifth of all deaths among Americans aged 24 to 35 were due to opioids in 2016, a new study finds, up from just 4 percent in 2001, before this latest opioid epidemic began. Granted, 20- and 30-somethings are not a group that is very prone to death. But the study, published today in JAMA Network Open, found that the percentage of deaths attributable to opioids in the United States increased overall by nearly three-fold between 2001 to 2016.
Young adults aged 24 to 35 were hit hardest by opioid deaths, and men represented more than two-thirds of all opioid deaths. One in every 65 deaths in all were related to opioid use in 2016, according to the study, which was conducted by researchers from St. Michael's Hospital in Toronto.
The authors also found that 1.68 million years of life were lost prematurely to opioid-related causes in 2016, which is more than the number lost annually to hypertension, HIV, and pneumonia. It's about one-tenth of the years of life lost to cancer.
Other severe health conditions seem to produce a much more robust public-health response than opioids have. One in five Americans gets skin cancer before age 70, for example. Therefore, many states ban the use of tanning beds among minors, dermatologists regularly check their patients' moles, and millions are spent each year on skin-cancer awareness.
Meanwhile, when it comes to opioid addiction, federal grant funding is falling far short of the need, and 14 states continue to leave low-income addicts (as well as non-addicts) uninsured by not expanding Medicaid. There is a medication that treats opioid addiction, but fewer than half of rehab facilities offer it.
As this study and others show, the toll from opioids is profound, but it's often treated as a rounding error. Meanwhile, young Americans keep dying.