Why People Don't Take Lifesaving Medications
People are remarkably bad at getting on and sticking with drug regimens—even when those drugs stop AIDS.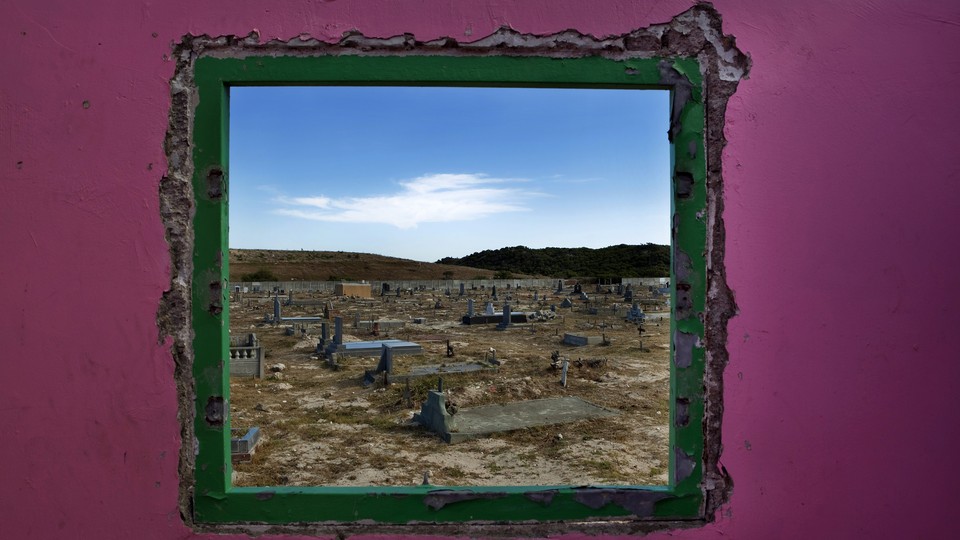 DURBAN, South Africa—Ronald Louw was a human-rights lawyer and professor at the University of KwaZulu-Natal, the South African province that's one of the most HIV-affected regions of the world, so he must have known about the dangers of the virus. In April 2005, he was taking care of his mother, who had been diagnosed with cancer, when he noticed he had a cough that would not go away. He went to a doctor, who treated him with antibiotics.
Four weeks later, he got even worse, fighting a fever, night sweats, and disorientation, as his friend and fellow activist Zackie Achmat recounted later in a journal article. It was only then that Louw finally went in for an HIV test. He was positive.
A month later, doctors told him his persistent cough was actually tuberculosis—one of the leading causes of death for people with HIV. Three days later, Louw was dead at the age of 46.
"Smart, educated, and surrounded by friends who understand HIV/AIDS, yet even Louw failed to get tested early," Achmat wrote later in an op-ed. "He died because he did not get tested early. And, when he discovered his HIV status, his lungs and immune system were destroyed.
Louw's case provides a stark example of one reason why the HIV epidemic in South Africa remains the largest in the world, even though the country provides antiretroviral treatment to anyone for free. ARVs, which slow down damage to the immune system, are now able to help HIV-positive people live almost a normal life expectancy. But only about half of infected South Africans take ARVs consistently. And not everyone even knows their status: About 14 percent of South African adults who have HIV are not aware of their status.
The reasons why are complex, involving both myths and misunderstandings specific to South Africa, as well as the frailties of human nature you'd find anywhere. The world over, humans are rather bad at acknowledging we have a disease and taking medications regularly to treat it. This is apparently true even when the disease is one of the worst ones ever, AIDS, and if the medications save us from it.
In conversations with dozens of South Africans last month, I learned that people here do, for the most part, know how to prevent HIV. You're supposed to use condoms, be circumcised, stay faithful, get tested regularly, and get on treatment. Almost everyone I met, young and old, was able to recite these steps like a very regionally specific Lord's prayer.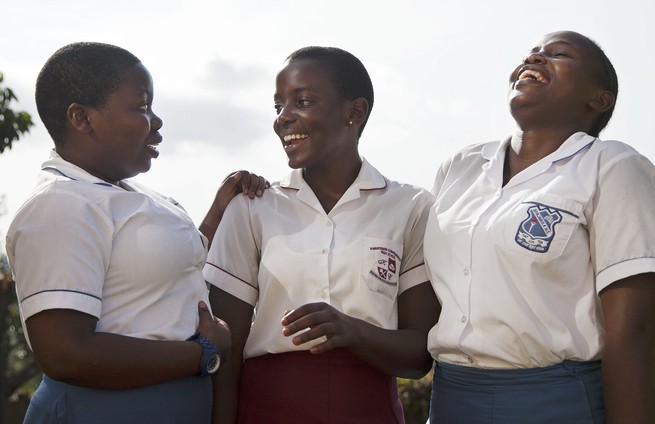 The problem is in the implementation—at seemingly every step. It starts with condoms. On the northeast coast, I visited a village called Somkhele. At a clinic in which babies screamed on the inside and goats wandered around the outside, a nurse told me that only flavored condoms are in high demand, but the regular kind aren't.
Zothani, a 33-year-old man I met in a nearby town, said it would be hard to keep using condoms with a girlfriend over a long period of time—like, say, three months. ("Flesh to flesh!" a friend of his chimed in from nearby.) Besides, Zothani said, a pack of three condoms costs the same as a loaf of bread.
The next hurdle is testing. Men are much less likely to be tested than women are—women's status is often discovered when they become pregnant and show up for their prenatal visits. But men have little reason to visit the clinics, which tend to have long waits and might be far from their homes.
Even though it's no longer a death sentence, there's still a fear of discovering one has HIV, or in admitting to having it—even though about one in every eight people here does. A college student I met in Durban, Phumelele Mpungose, had a brother who died of AIDS. But she "would never be able to accept" having it, she told me.
This could be because "men avoid dating women with HIV," as Sanele Ndlovu, a 20-year-old who lives in a rural area in KwaZulu Natal, put it.
Though South Africa has grappled with the reality of HIV for decades, the illness is still linked with sex and other taboos. People go to faraway clinics for treatment to avoid being seen by friends and neighbors, and some parents won't allow their kids to get tested because it suggests they're already sexually active.
In the Valley of a Thousand Hills, a group of teen girls told me the local clinic has a special HIV section, and people find it embarrassing to sit there. Ntethelelo Mbatha, a high-school senior, suggested peer educators might help, since "it's easier for young people to speak with people who are the same age [about HIV]. It's harder to speak with an adult." His friend, Siyabonga Ngcobo, recommended testing people in churches and other places that aren't as associated with sickness and death.
A deep vein of traditionalism runs through the rural areas, where unemployment is rife and the AIDS epidemic wiped out so much of the population a generation ago. "The middle-aged people, many of them died," said Maryam Shahmanesh, a senior lecturer at the University College of London who works near Somkhele with the Africa Health Research Institute. "The older people feel they need to protect the younger ones. A lot of the interventions the community talks about is about abstinence, virginity testing, and male circumcision. It doesn't leave a lot of space for open discussion about sex."
It was near Somkhele that a local, chief-esque "head man" prevented me from interviewing several study participants, saying he wanted to know the names of any residents who would be talking to a reporter. Zothani said he's heard of people going to sangomas, traditional healers, instead of getting on ARVs.
But beyond that, people, in general, are rather flaky when it comes to taking medications—especially those we're supposed to take for life. Sure, you might take them when you first get the diagnosis, freshly shaken up by having gone from "healthy" to "sick" overnight. But months later? Years? About half of people stop using lifesaving, cholesterol-lowering drugs called statins six months after being prescribed them. About a fifth of people stop taking antidepressants without even telling their doctors.
Toward the end of my trip, I sat down with Olivier Koole, a researcher at the Africa Health Research Institute, and asked him this same question: Why don't people here just get on ARVs and stay on them? Sure, there are some myths, he acknowledged, like the idea that they might make you sicker.
But there's also the fact that not even the threat of AIDS can make taking perfect care of your health less hard. Koole got reflective. "If I was positive, would I start treatment immediately?" he wondered aloud. Koole, it's worth noting, is a well-educated white man who has studied the reasons why people don't take their ARVs. (The most common reason: "forgetting.")
"Probably not," he said. "I would probably start within a few months."