For the First Time, Antibiotic Use in Farm Animals Drops
Sales of the drugs for U.S. agriculture had risen every year since the FDA started collecting data.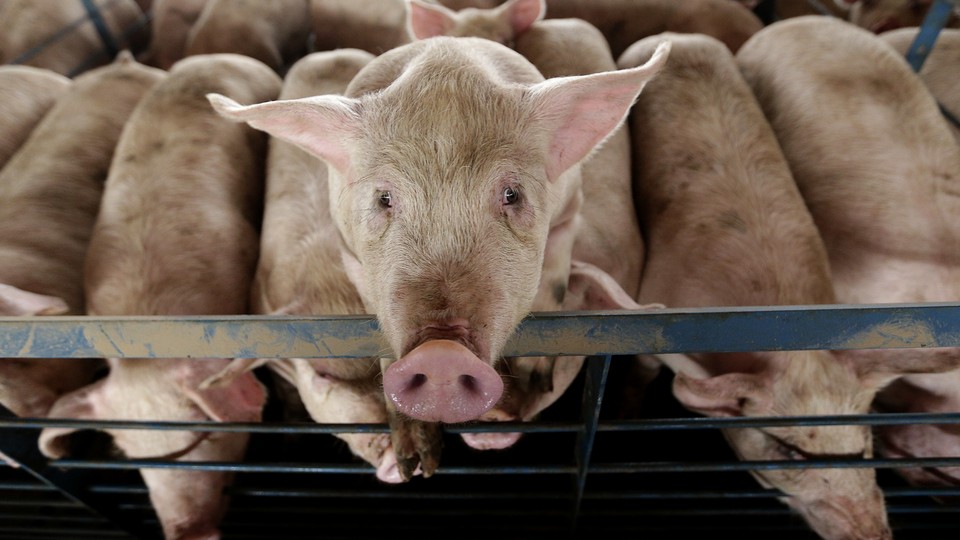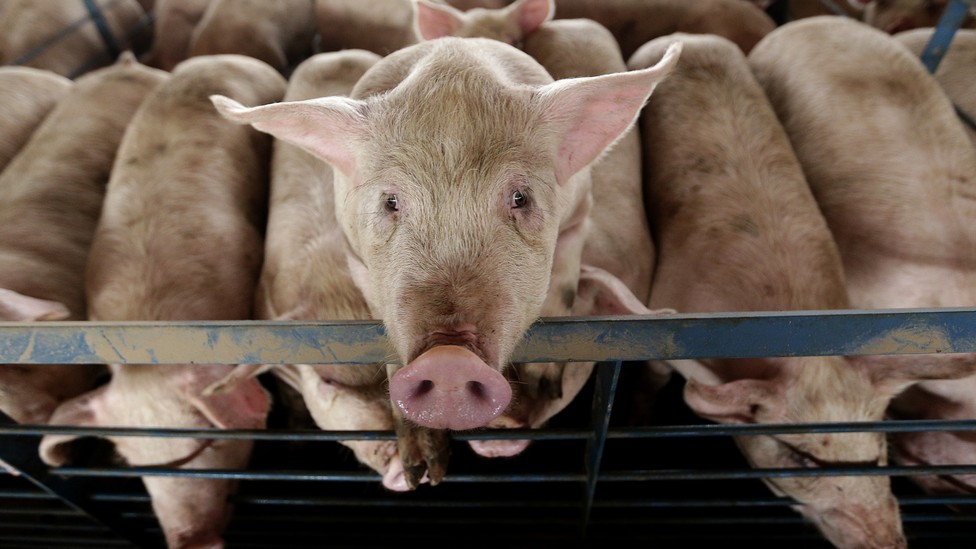 For decades, farmers have relied on small but continuous doses of antibiotics—sometimes the same ones used to treat humans—to help animals grow. It's unclear exactly why it works, but it does.
These doses also create antibiotic-resistant bacteria that could spread to humans. For example, resistance to colistin, an antibiotic saved as a last resort in humans, may have spread through its use in pig farming.
By the late 2000s, this practice was widespread but still poorly documented. In 2009, the Food and Drug Administration began collecting data on sales of these drugs for food-producing animals.
The numbers have gone up and up every year—until now. The 2016 report, released Thursday, shows a 14 percent drop in sales of medically important antibiotics from the previous year. "It's very positive to see this trend," says Karin Hoelzer, who works on antibiotic resistance for the Pew Charitable Trusts.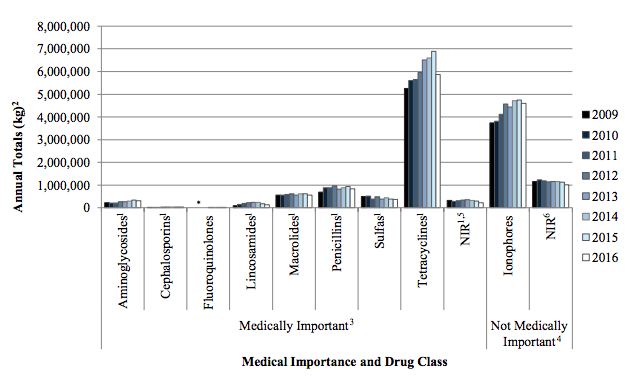 This year's report could just be the beginning. In January of this year, the FDA implemented a policy three years in the making: It asked manufacturers to stop selling antibiotics important for human medicine, such as penicillin and tetracycline, for growth promotion in animals. So the sales numbers will likely drop further in the next report.
The 2016 report is also the first time the FDA has broken down antibiotic sales by species. The chicken industry has, thus far, been the focus of reducing antibiotic use. Fast-food companies including McDonald's, Burger King, and KFC have vowed to cut antibiotics from their chicken, and at this point, almost all of the major chicken suppliers have done the same.
The FDA report shows that, in fact, cattle and swine account for 43 percent and 37 percent of medically important antibiotic sales in the United States, respectively. The chicken and turkey industries together make up just 15 percent of sales. It's possible that recent changes to the poultry industry were what accounted for 2016's overall drop in antibiotic sales, but it's hard to say without previous years' species-by-species data in hand. The lack of data to guide policy is a common theme here.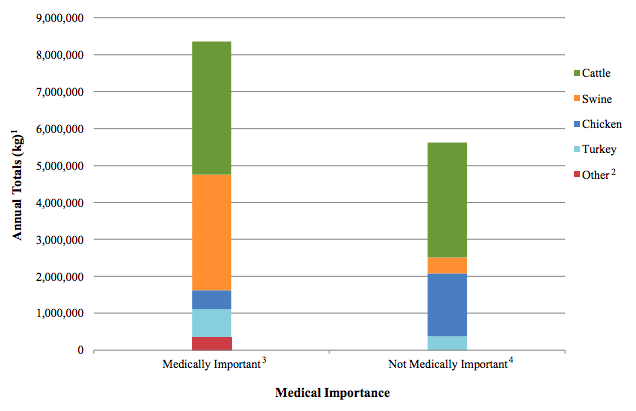 Hoelzer says she would like to see even more detailed data on usage. The new report "doesn't tell us why these antibiotics are used, what diseases or conditions that these antibiotics were used for," she says. Tetracyclines, for example, had been used for both growth promotion and treating various animal diseases—though it's unclear exactly what proportion of the sales go to which purposes. Data from 2017, after the FDA's new guidelines took effect, may help disentangle that. The FDA is also funding pilot programs that look at how specific antibiotics are used to treat different animals.
Even with the decline in this year's antibiotics sales, it's worth keeping the larger context in mind. Between 2009, when the FDA first began tracking sales, and 2016, the overall change was actually a 9 percent increase. There is still a ways to go.